United College 67th Anniversary Ceremony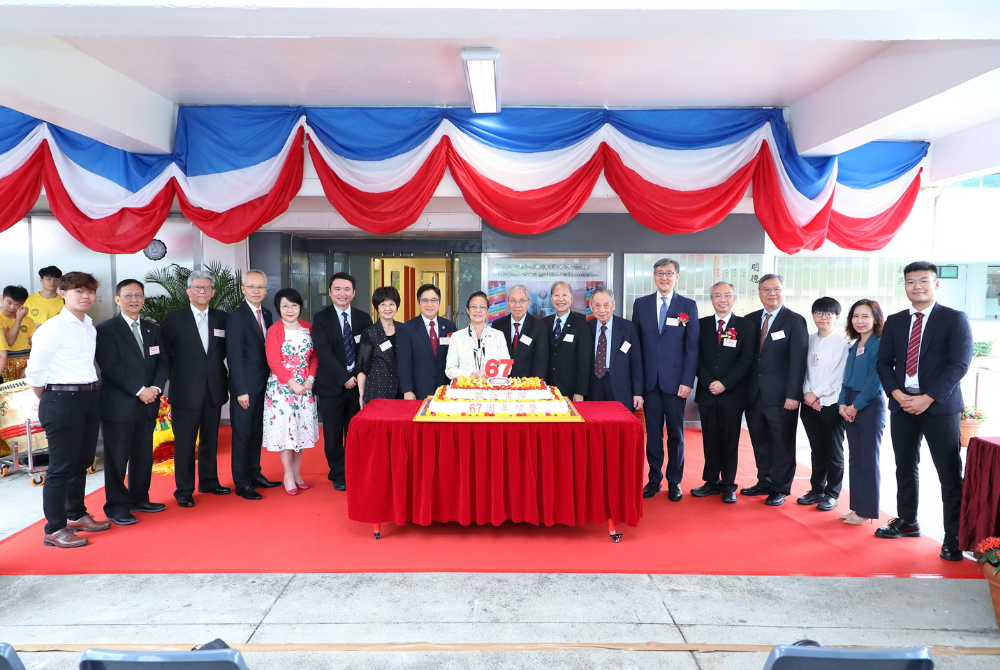 To celebrate the 67th College anniversary, the College and the College Student Union jointly prepared a series of celebration activities for staff, students and alumni.
---
Anniversary Ceremony and Anniversary Birthday Party
The 67th Anniversary Ceremony of the College was successfully held on 20 October 2023 at the Sir Run Run Shaw Hall. The College invited Ms Lina H Y Yan, Chairman of the College Board of Trustees, and Mr Peter K S Yan, CEO of HK Cyberport Management Company Limited, to officiate the ceremony and deliver speeches. The College also took this memorable occasion to present the honorable "United College Mr and Mrs Joseph W N Cheung Research Excellence Awards" to the recipients of this year: Professor Wang Ying of Department of Chemistry, and Professor Ronald M Y Wong of Department of Orthopaedics and Traumatology (Professor Wong is unable to attend the Ceremony). The College also presented the honorable "United College Ming De Scholarship" and "United College Xin Min Scholarship" to Mr Lai Long Yat (23/PHAR) and Mr Chan King Lung (23/ANTH).
The long-awaited College Anniversary Birthday Party, which had been suspended for over three years, was held right after the Anniversary Ceremony at the open area outside T C Cheng Building. It kicked off with the thrilling lion dance performance by the United College Chinese Martial Art Society. Followed by that, college guests hosted the cake-cutting ceremony and enjoyed the birthday cake with everyone, sharing the joy of the college anniversary!
 

 

View this post on Instagram

 
Opening Ceremony of Student Celebration Activities and UC Run
The College was filled with a joyful and festive atmosphere with the return of the College Anniversary Student Activities. The Organising Committee had a captivating performance at the opening ceremony, showing their enthusiasm to guests and participants. UC Run was also taken place on the same day, which runners did their utmose to achieve the best results.
 

 

View this post on Instagram

 
Anniversary Ball
The venue of the Anniversary Ball was decorated with dazzling lights to create a dreamy atmosphere on 20 October. Participants could enjoy various performances, while created wonderful memories with other attendees who danced together.
 

 

View this post on Instagram

 
Open Bazaar
On the evening of 24 October, lots of well-designed decorations were placed at the entrance for participants to take photos with their friends. There were booths selling a wide range of food, drinks, handicrafts and accessories. A number of booth games were prepared for participants too. Exciting performances were arranged one after another on stage, attracting groups of audience stationed in front of the stage and enjoyed the show. A lively and energetic atmosphere was widely spread all around the campus.
 

 

View this post on Instagram

 
Feast For A Thousand
As the local epidemic remained stable, the Feast For A Thousand on 2 November was finally able to provide meals again, allowing participants to enjoy the delicious Poon Choi, while watching the remarkable singing performances on stage.
 

 

View this post on Instagram