United College and Diligentia College of CUHK-Shenzhen Signed the Memorandum of Understanding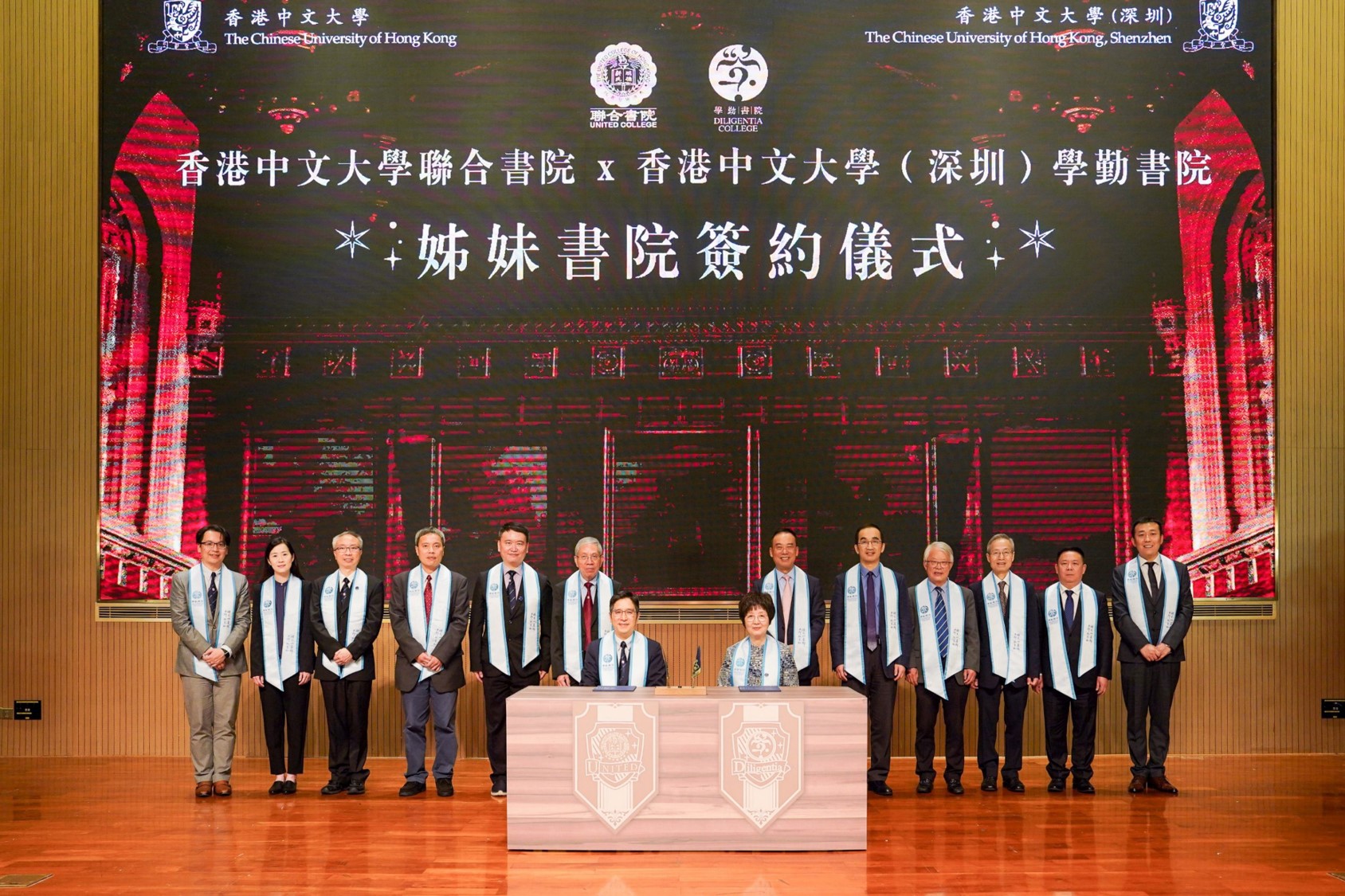 A visiting delegation consisted of nine College members and five students of United College, together with Professor Chan Wai Yee, Pro-Vice-Chancellor/Vice-President (Strategic Developments) of The Chinese University of Hong Kong and Professor Stephen H S Wong, College Head, visited the campus of CUHK-Shenzhen and Diligentia College on 21 April 2023 to understand more about students' college life there. More importantly, they witnessed a very important milestone – the signing of the Memorandum of Understanding to pair as sister colleges.
After the introductory tour, the visiting delegation traveled to the Shenzhen Castle Golf Hotel to join the Diligentia College Graduation Dinner 2023. Diligentians decorated a remarkable ballroom to accommodate their guests and dear friends from United College.
Before the commencement of the dinner, Professor Stephen H S Wong, Head of United College, and Professor Gu Yang, Master of Diligentia College, signed the memorandum of understanding (MOU) to pair as sister colleges, with Professor Chan Wai Yee being the witness on the ceremony.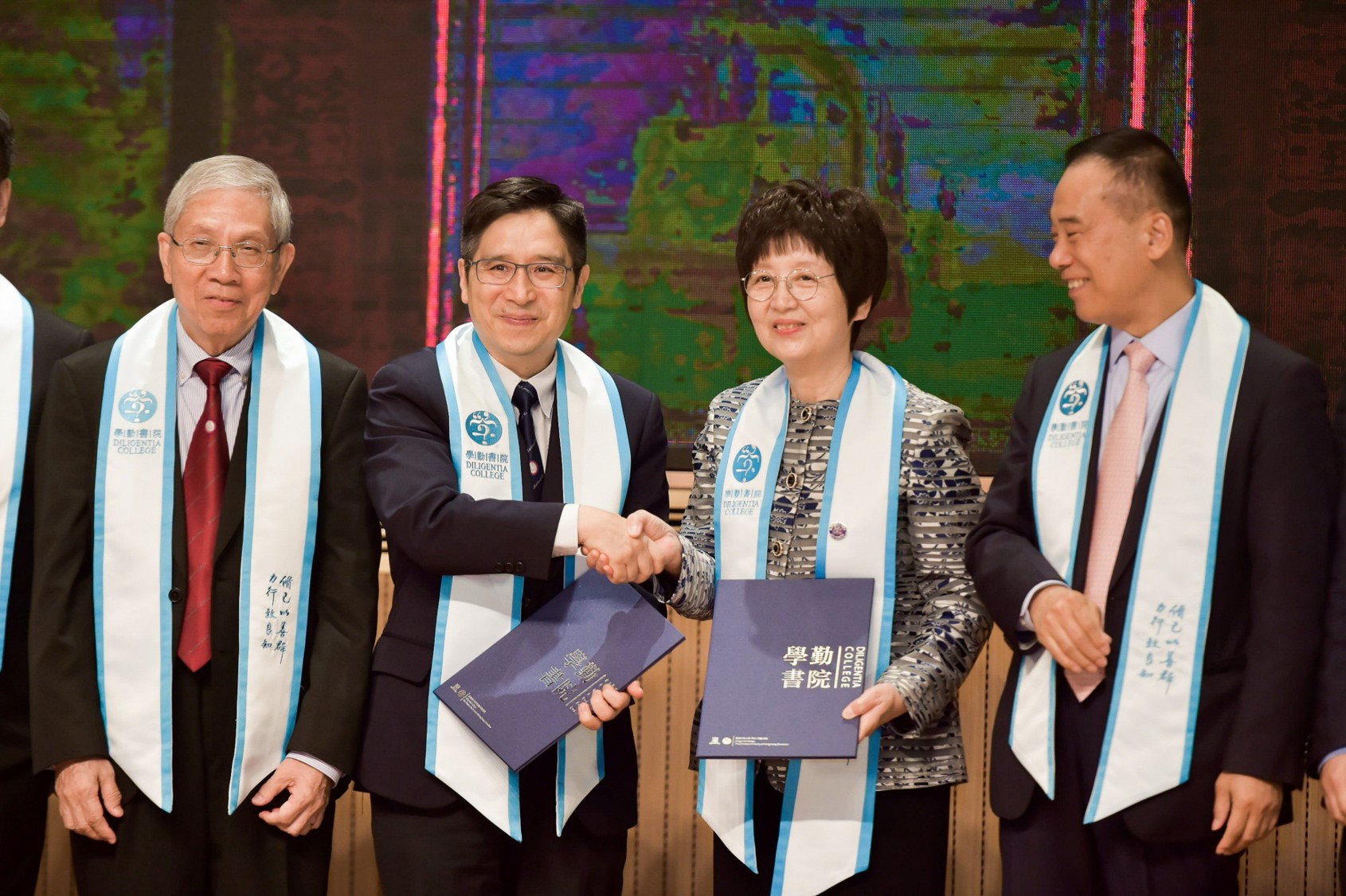 Professor Stephen H S Wong and Professor Gu Yang signing the MOU.
Professor Stephen H S Wong expressed his excitement towards the MOU to foster partnership and promote future corporation, exchange activities and short visits. He also extended his best wishes to all Diligentia graduates.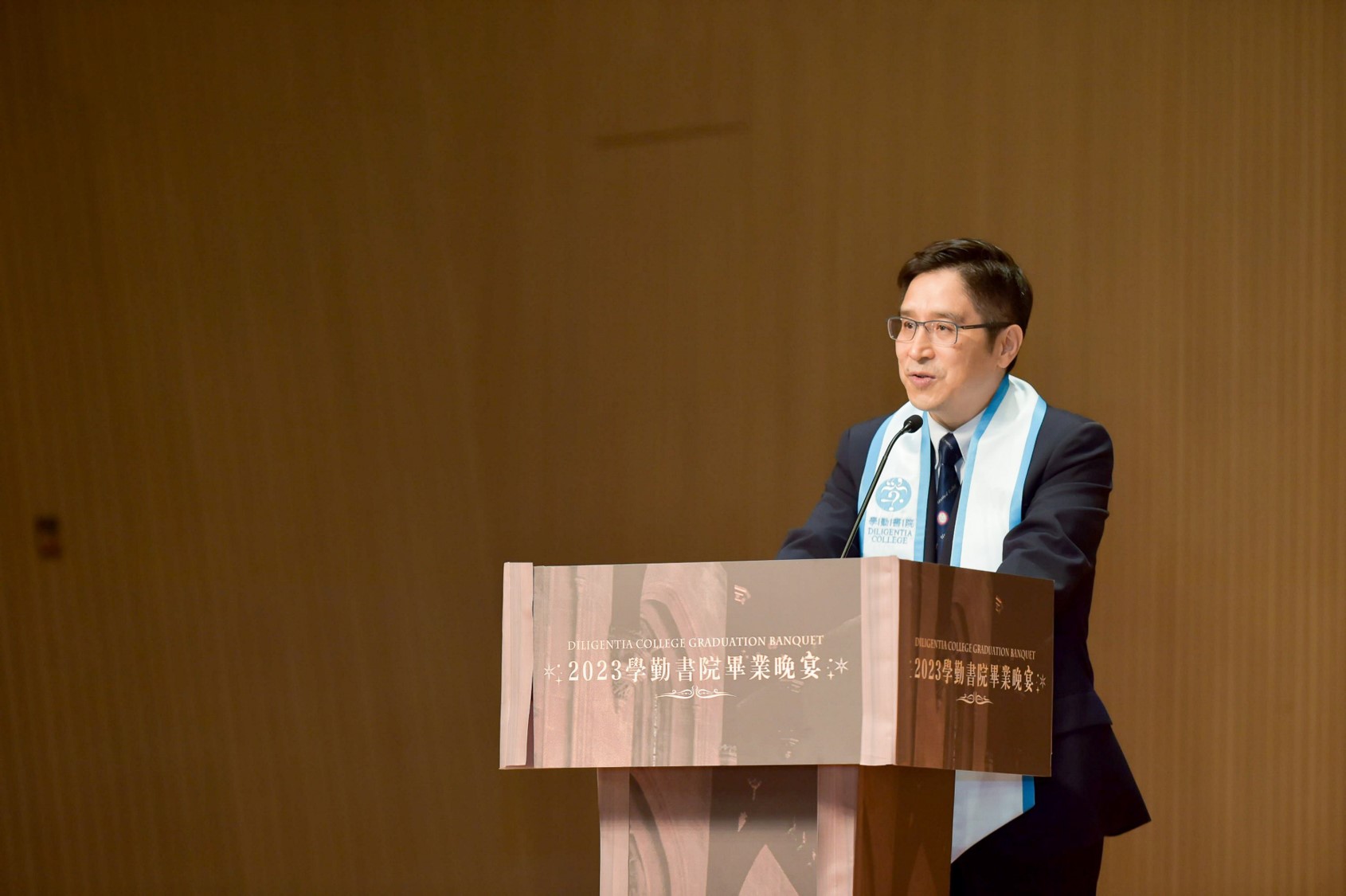 To commemorate the new friendship, five United College students demonstrated their musical talents on stage and celebrated the night with Diligentians.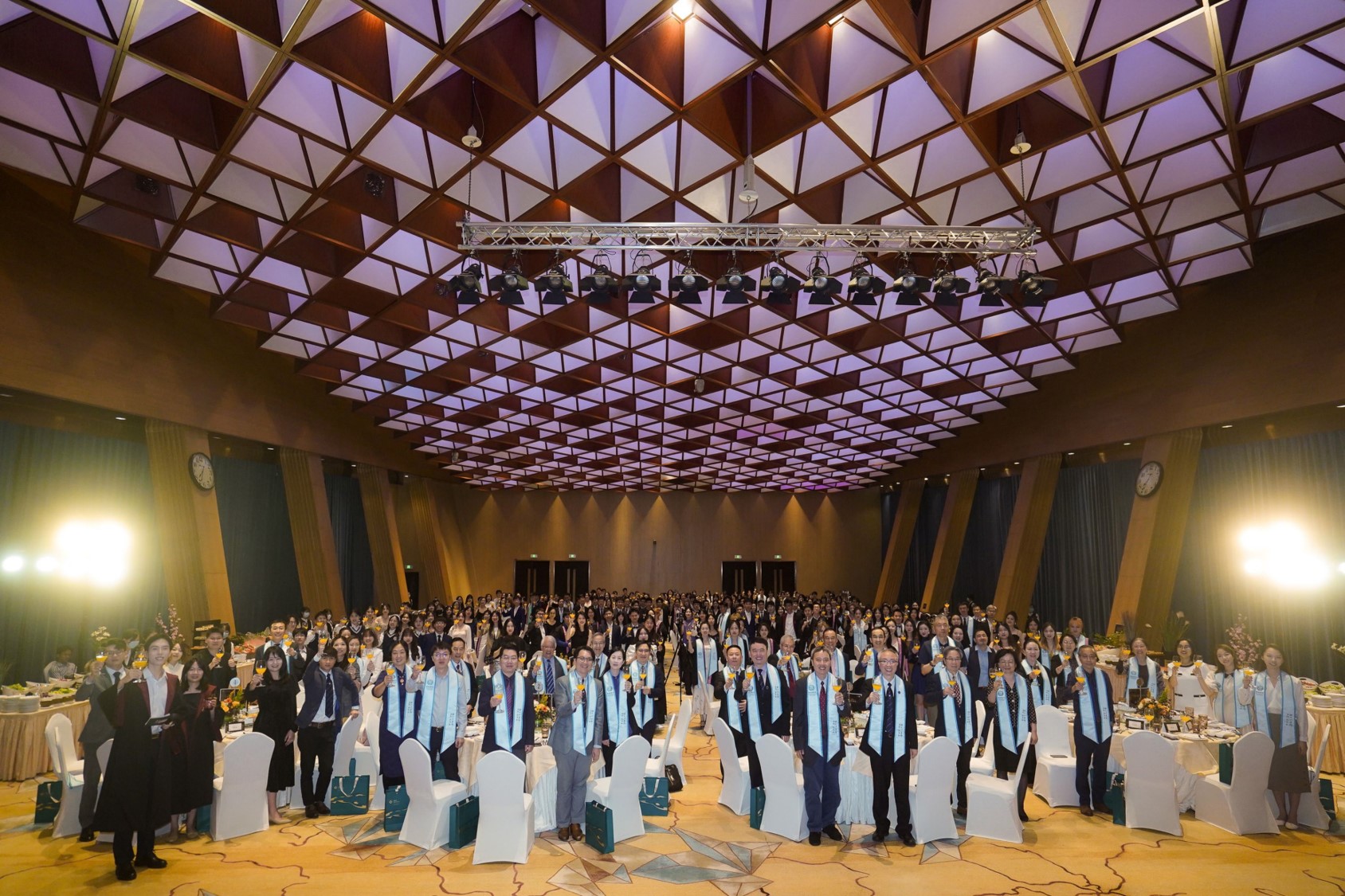 Group photo with 2023 Diligentia graduates.