United Mind: A Wellness Fun Fair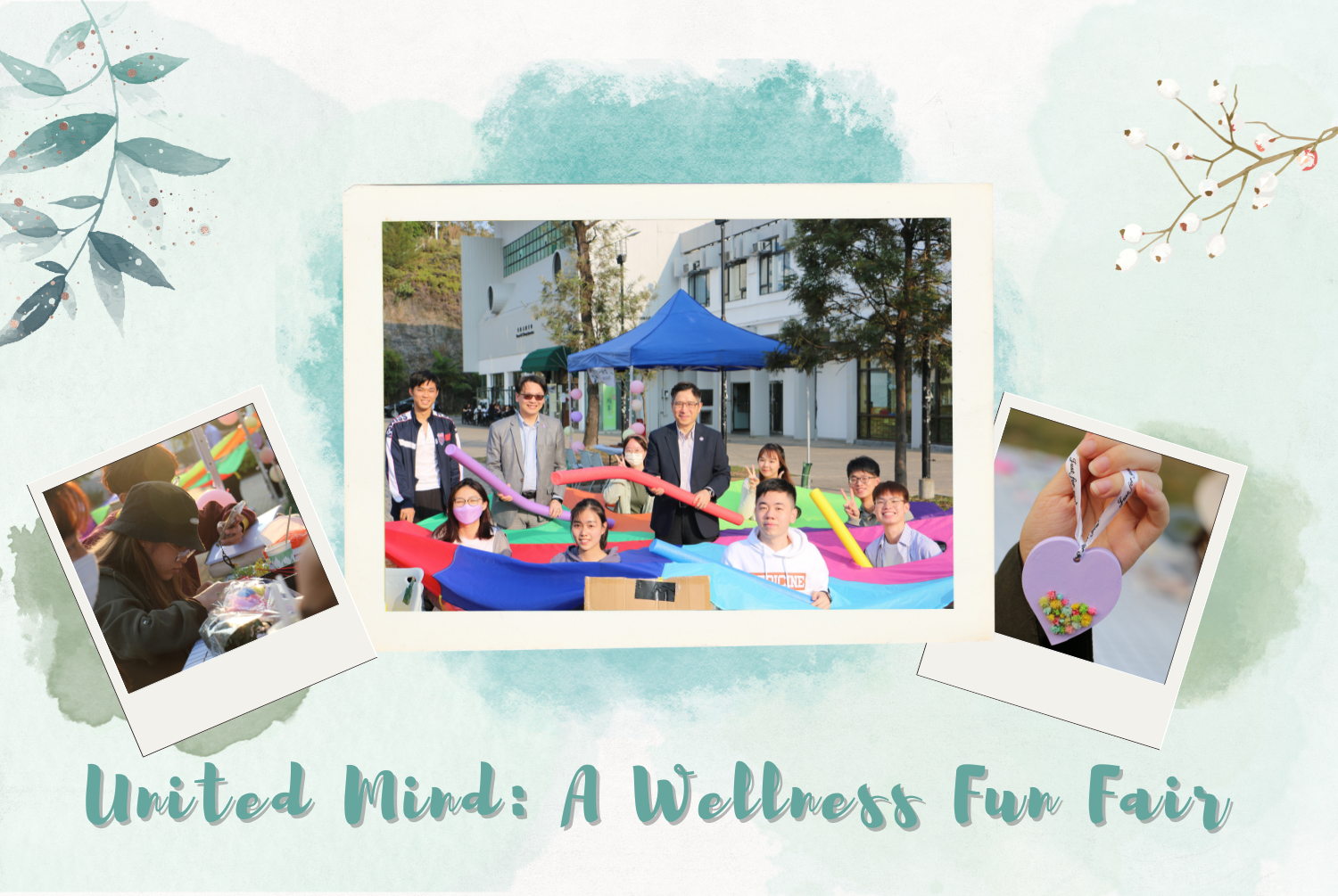 The UChum Mental Health Ambassadors under the College Student Wellness Programme organised a wellness fun fair, United Mind, in the evening of 16 March 2023 at the lawn outside Adam Shall Residence for the fellow College students. It was hoped to give a relaxing and leisurely moment for fellow students in midst of their busy schedules.
United Mind was featured with a few small booths, including the Fear Box Challenge that allowed participants to overcome one's fear by using their sense of touch to feel and guess the objects inside the black box; Whac-a-mole in Real provided a chance for stressed students to release their inner pressure; A Letter to Myself encouraged students to give more love and "me time" through sending a letter to themselves; Punch Needle and Aroma Stone Making Workshops were designed for mind relaxing. The College also prepared some scented tea bags giving out free to student to enjoy a cup of aromatic tea when they returned home.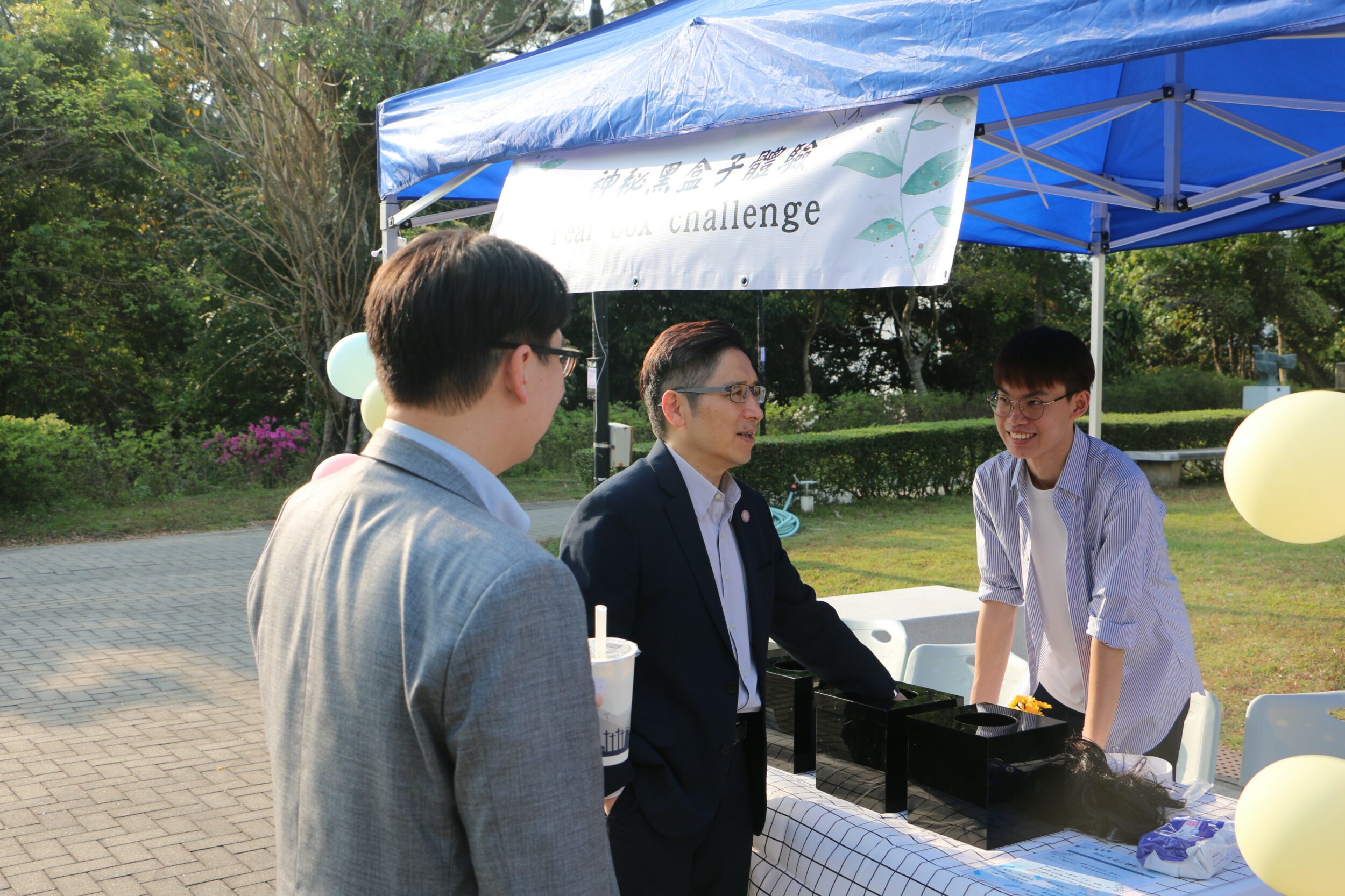 Professor Stephen H S Wong, College Head, visited the Fun Fair and experienced the Fear Box Challenge.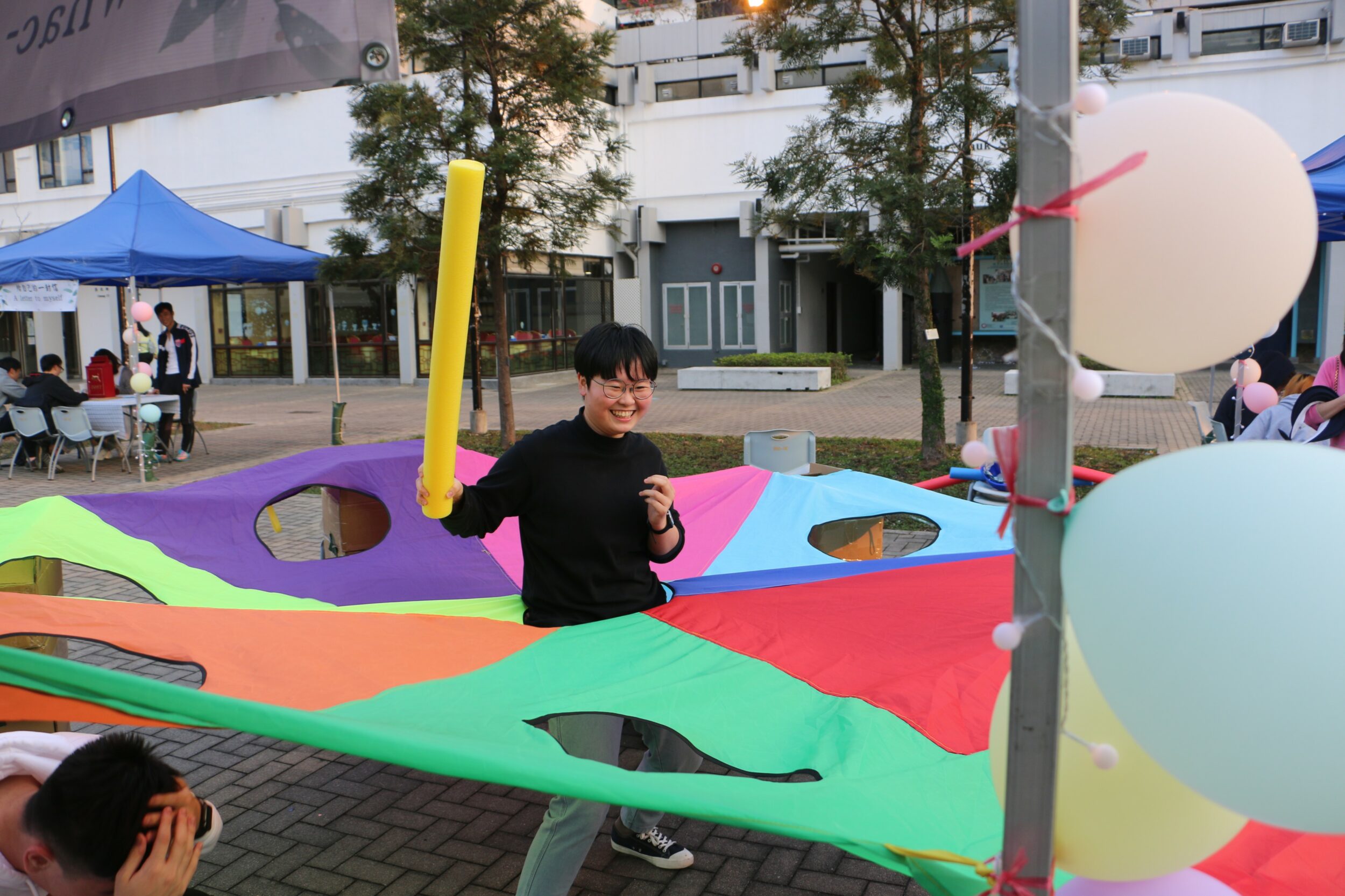 Students released their stress at Whac-a-mole in Real.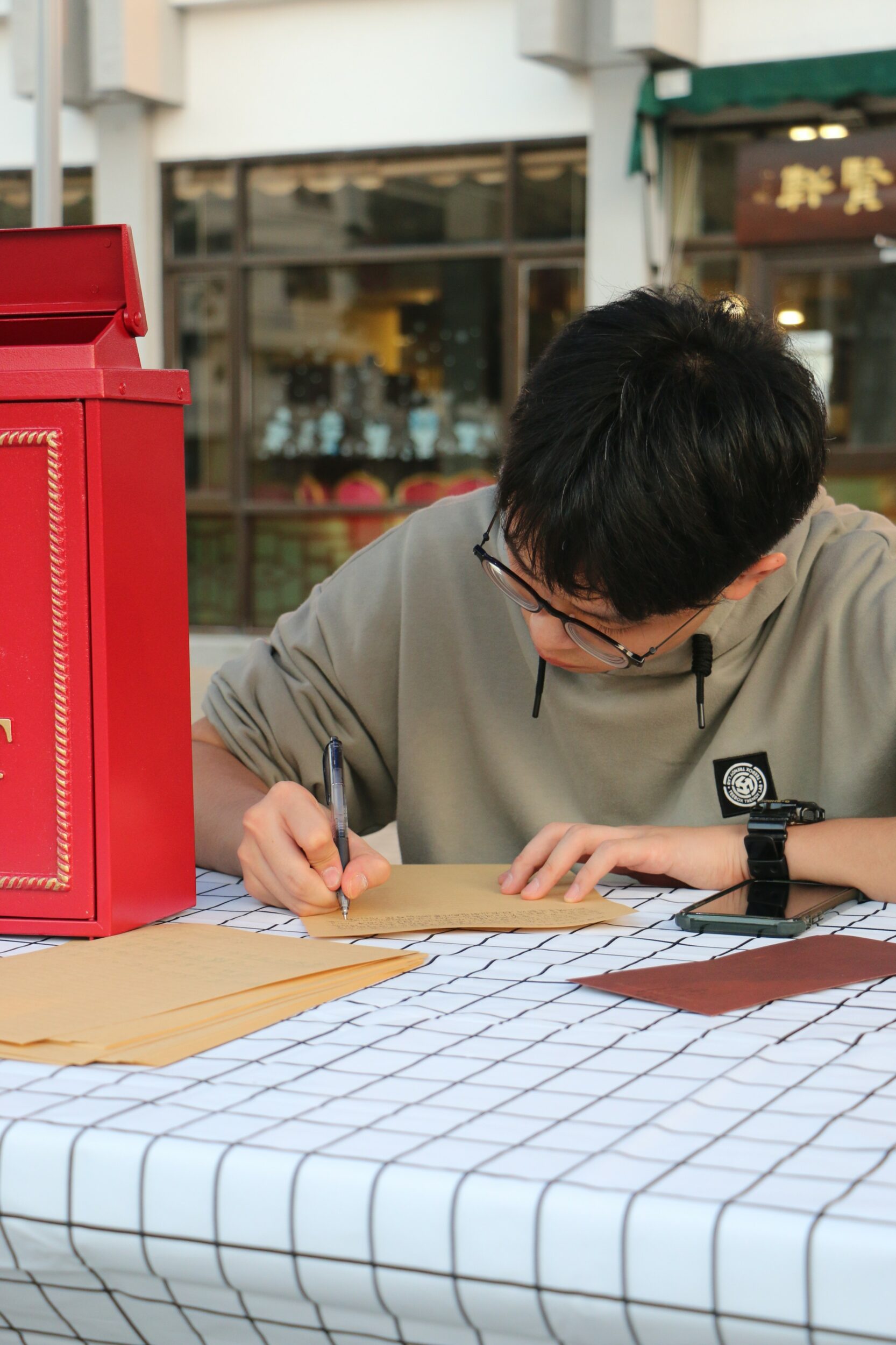 To: The Future Me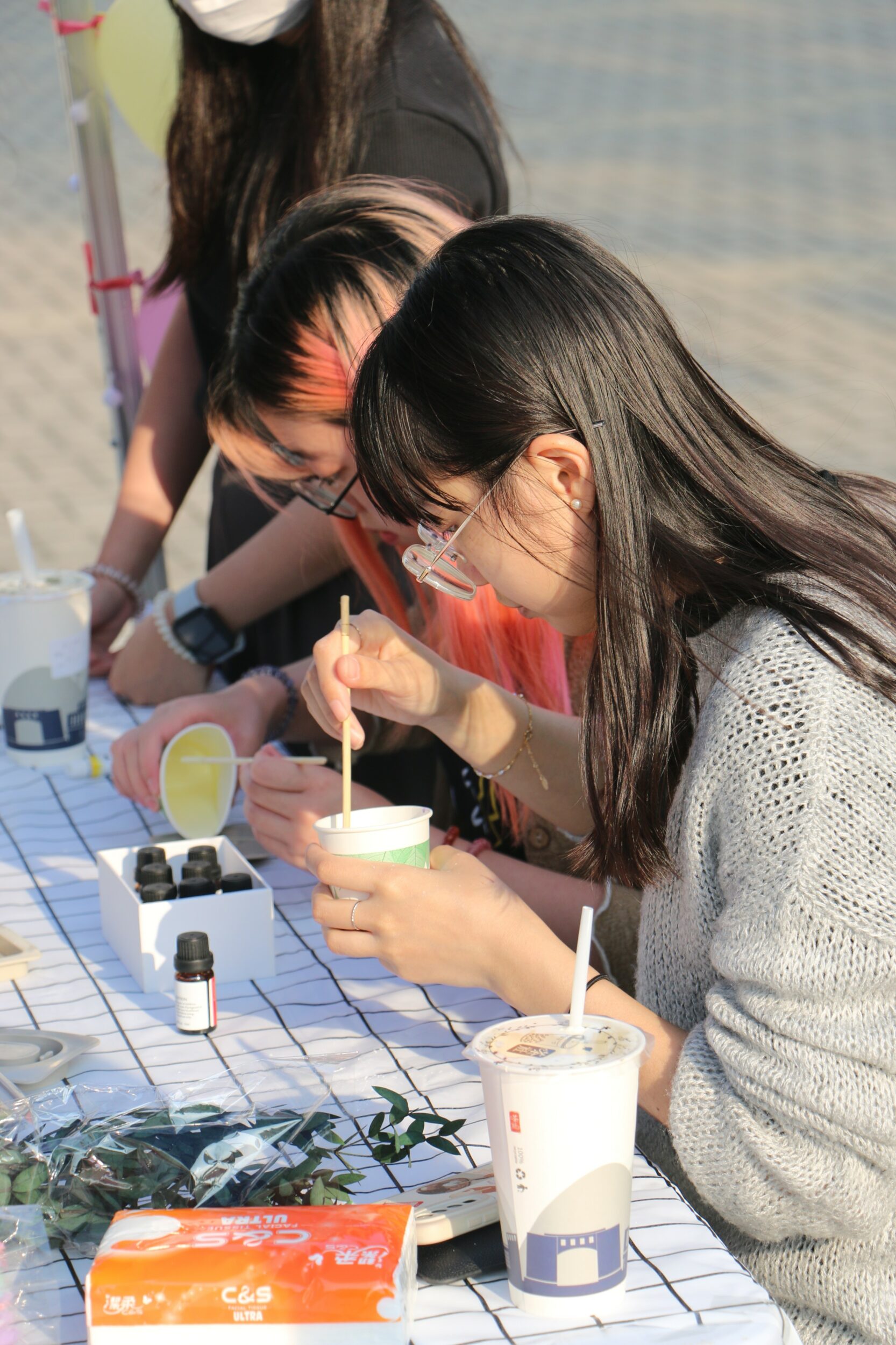 Student customised their Aroma Stone with flowers and scented oil.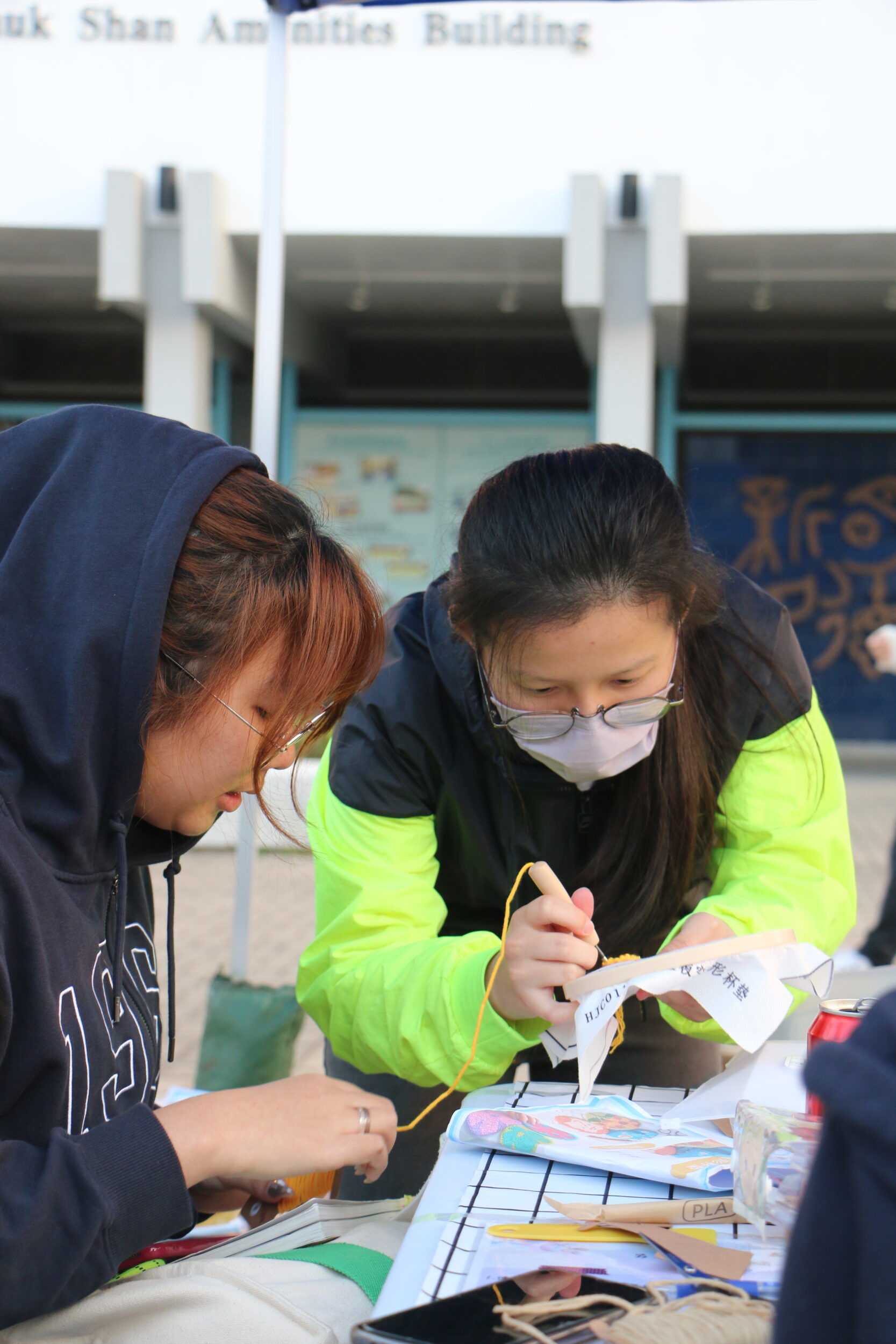 UChum Mental Health Student Ambassador taught participants how to use punch needle.
Through joining the interesting activities designed by the UChum Mental Health Ambassadors, participants had a restful and relaxing evening. We look forward to seeing you again at the coming Wellness activities.