The First Ever Virtual Opening Ceremony of Creative Media Studio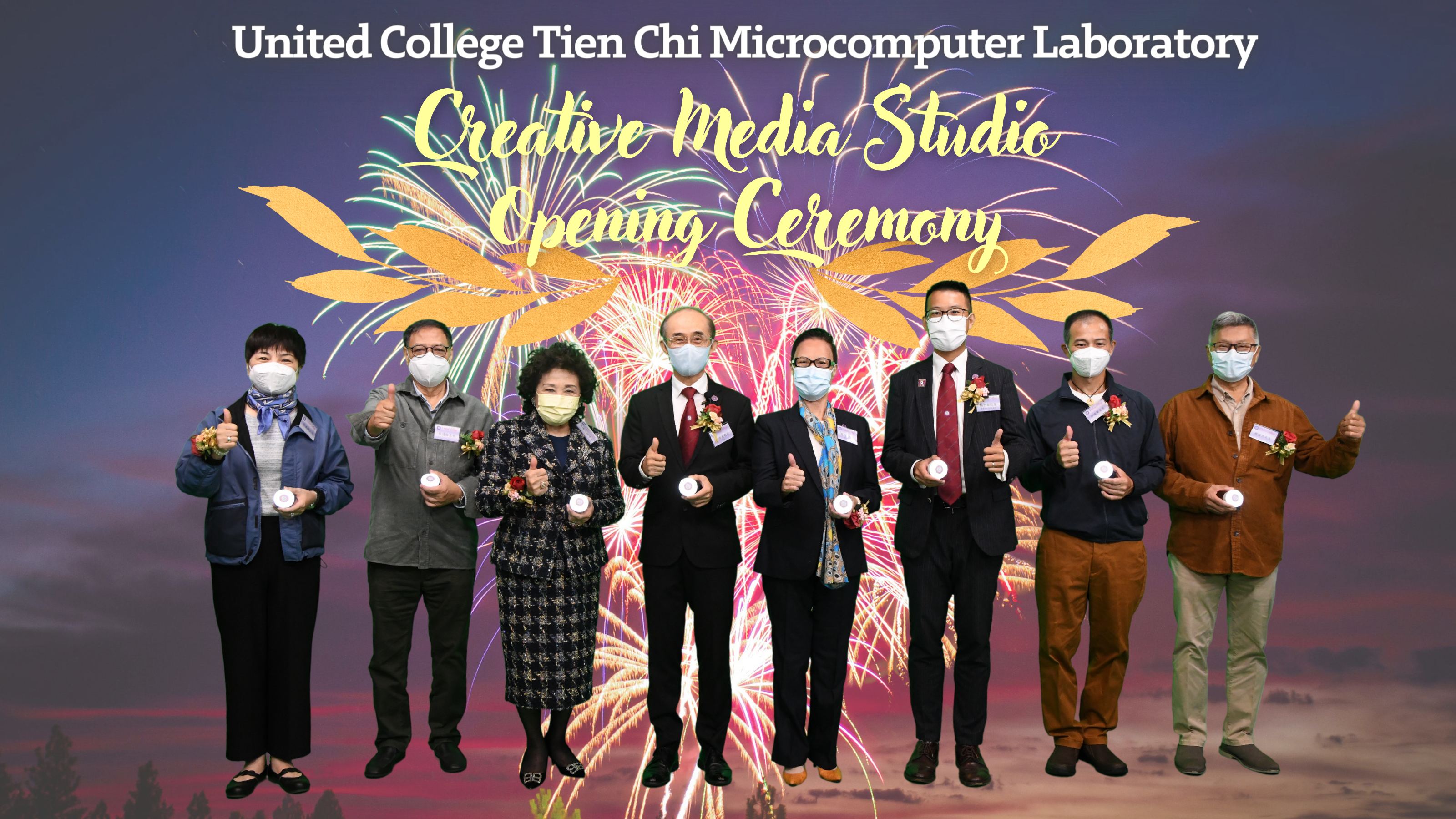 In the happy occasion of the College 65th Anniversary Ceremony on 22 October 2021, the College was honoured to invite guests and donors to officiate the first ever Virtual Opening Ceremony of Creative Media Studio inside Tien Chi Microcomputer Laboratory, using the chroma key. Guests had a chance to experience the new equipment of the studio.
We also found different campus photos at old times. Guests walked through the time tunnel to experience the old campus with their fond and happy memories.
Many thanks to our donors' staunch support, our students and staff are privileged to have chances to use this new facility in UC. They can use the studio to conduct multimedia projects and live stream video production, etc. and to make use of these in their assignments, student activities and social service.