News from the United College Staff Association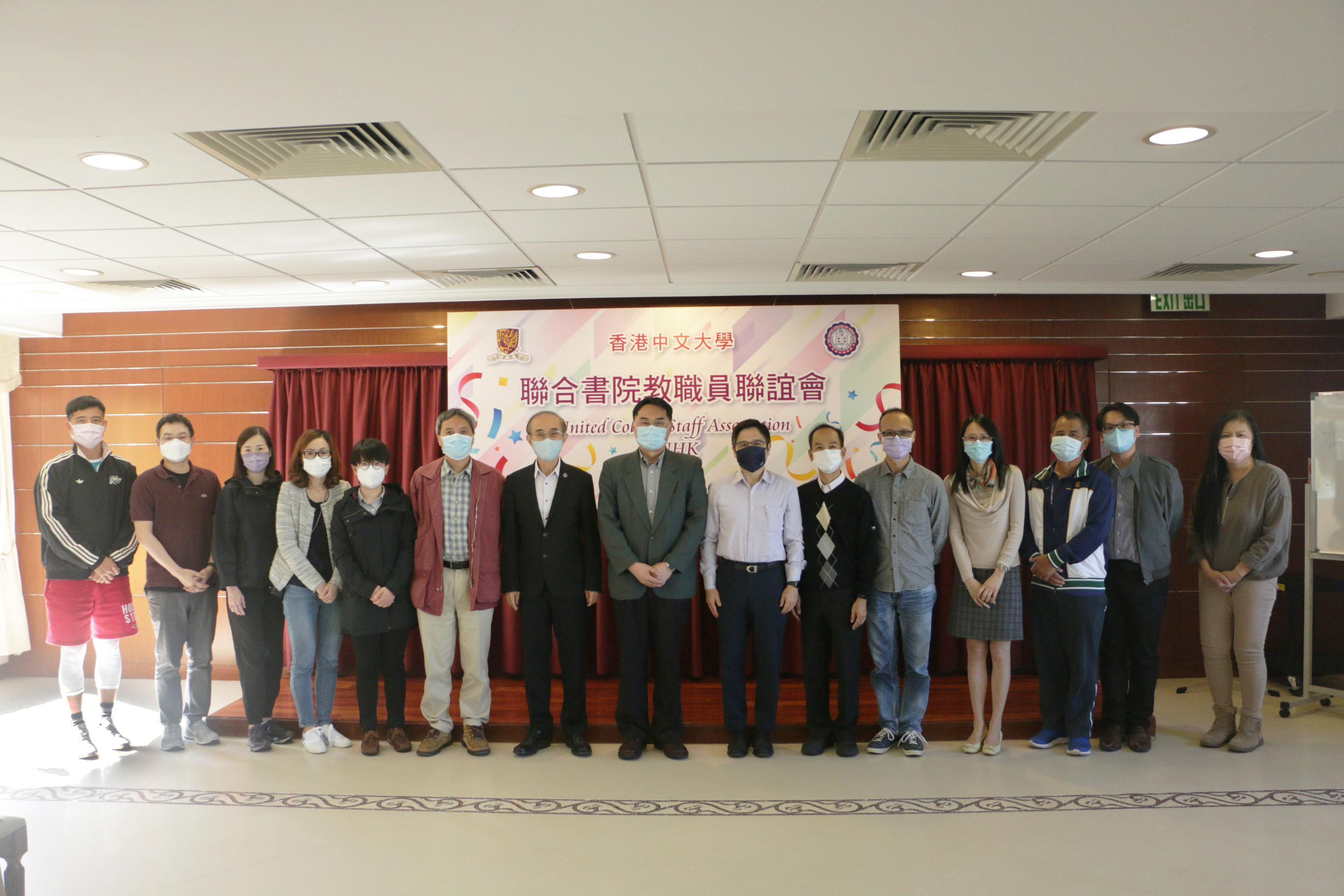 1)  Annual General Meeting 2021
The Annual General Meeting (AGM) of the United College Staff Association was held on 11 November 2021 at the College Staff Common Room. The AGM accepted the Annual Report and Audited Accounting Statement of the Association presented by the 2020-2021 Executive Committee. The office-bearers were elected at the AGM to form the 2021-2022 Executive Committee. Appended please find the list of office-bearers of UC Staff Association
Chairperson:

Professor Peter C K Cheung

Vice-Chairperson:

Mr Roger P C So

Hon. Treasurer:

Professor Kevin Y F Au

Members :

Ms Crystal K Y Cheung

Professor Alaster H Y Lau

Professor Tian Xiaoyu

Professor Steve Y L Tse

Mr On Tung Wong

Professor Ke Ya

Dr Lau Kwok On

Professor Faye S Y Tsang

Professor Eliza L Y Wong

Hon. Secretary:

Mrs Eastre T Y Chan

Hon. Auditor Appointed:

Dr Shirley M Y Kan
2)  Membership Fee Deduction from Salary
2021-2022 membership fee for United College Staff Association will be deducted from members' November 2021 salary. For enquiries, please call Ms Crystal H K Lai at 3943 7571.
The Executive Committee of the UC Staff Association plans to organise a series of activities for members. Longing to see members in the upcoming activities!