47th Swimming Gala of United College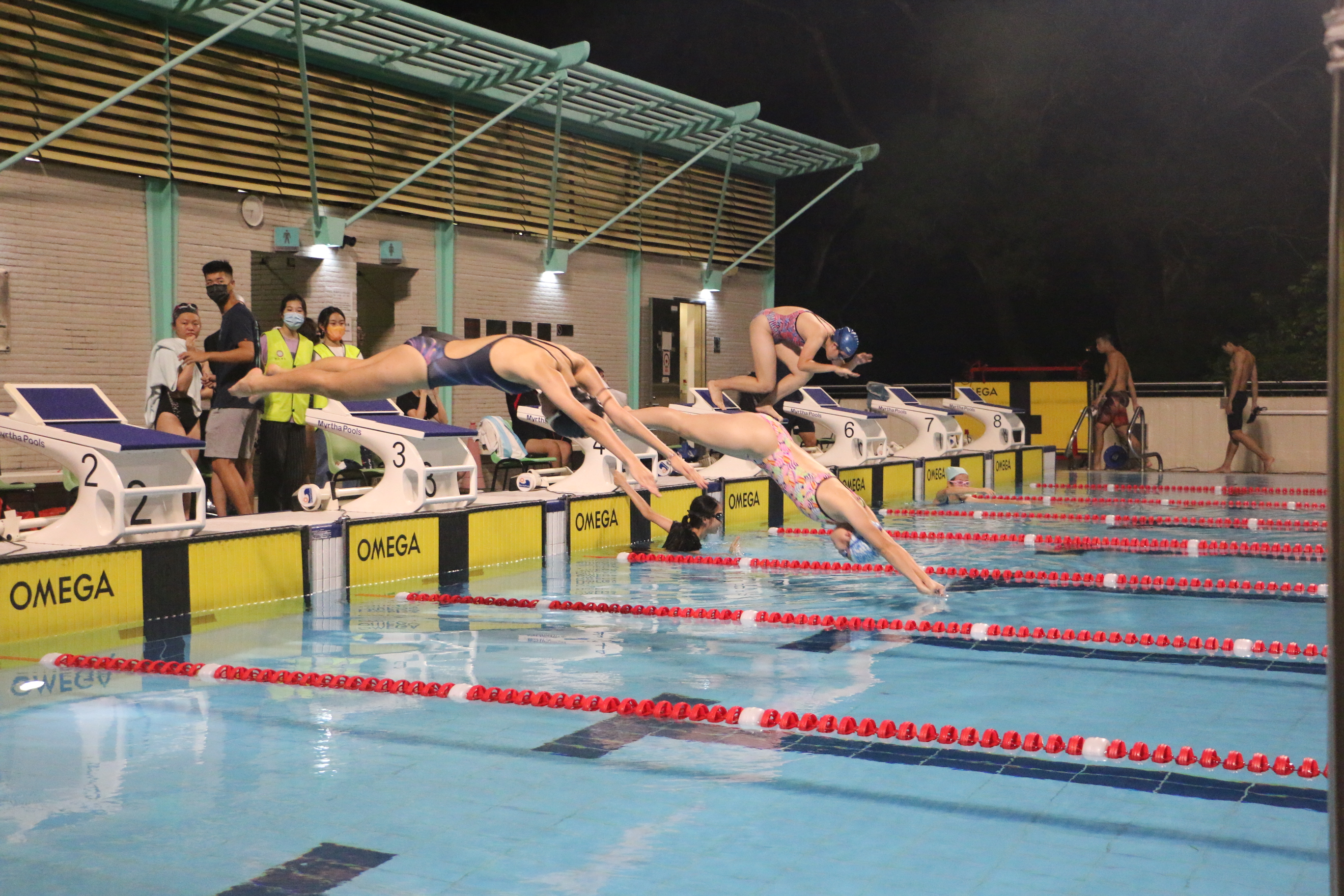 The 2021-2022 Swimming Gala was held on 29 September 2021. UC Swimming Gala is a popular sports event annually. Over Sixty students of the six hostels and non-residential halls participated in the competitions. All cheerleading teams chanted in high spirit.
Guests who joined the Opening Ceremony included Professor Jimmy C M Yu, College Head; Professor Alaster H Y Lau, Associate College Head and Dean of Students; Professor Lee Hung-kay, Associate College Head and Dean of General Education, Professor Andrew W F Wong, Mrs Rita Wong, Dr Chan Tak-Yau and Mr Lo Tal-kai, Senior College Tutors; Mr Tony Chan, College Secretary; Ms Crystal K Y Cheung, Warden of Adam Schall Residence; Dr Leung Tak-wah, Warden of Bethlehem Hall; Professor Vivian W Y Lee, Warden of Chan Chun Ha Hostel; Mr Wong On-tung, Warden of Hang Seng Hall and Dr Elean Leung, Director of Physical Education Unit of the University.