Certificate Course on Mental Health First Aid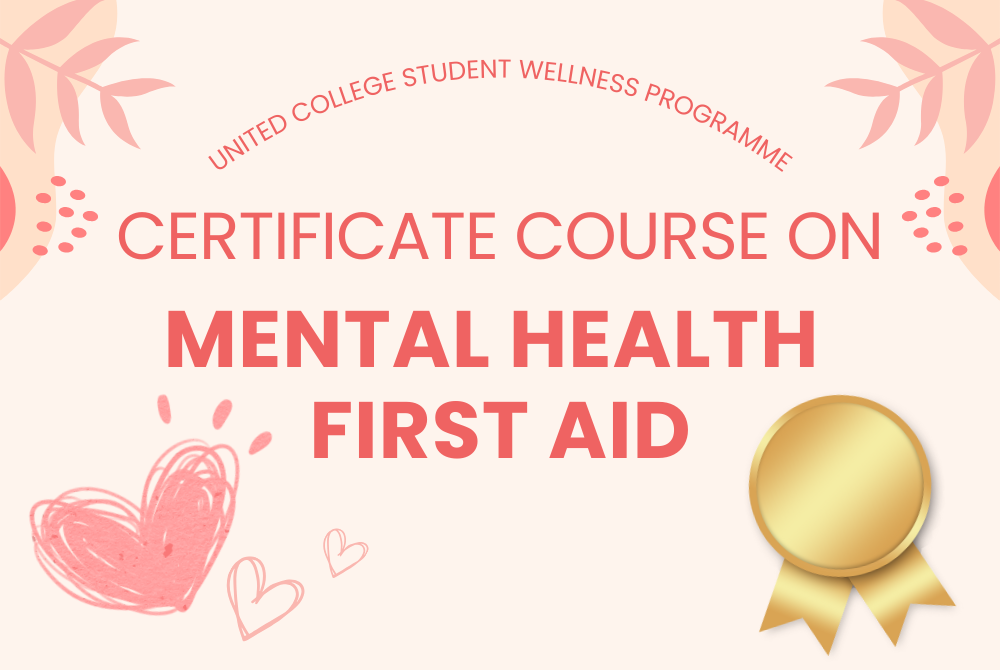 Recognising the high levels of stress and academic challenges faced by students, students' mental health and wellbeing are of paramount importance to the college. As part of the United College Student Wellness Programme, a certificate course on Mental Health First Aid was organised for the college students. The course took place on four Saturday mornings in October 2023, which aims to equip participants with the essential skills and knowledge needed to provide initial support to individuals experiencing mental health problems. In the certificate presentation ceremony on the last lesson on 28 October, Ms Carmen Liu, course instructor from Breakthrough Counselling Centre, and Ms Crystal K Y Cheung, Associate Dean of Students, presented the certificates issued by the Hong Kong Mental Health Association to 24 college students who had completed the course.
We would like to express our heartfelt gratitude to each and every one of the participants for their active engagement throughout the course. We sincerely hope that students can apply the knowledge and skills you have acquired not only to benefit yourselves but also to provide support to those around you. Let's foster a culture of understanding and compassion in UC!
United College Student Wellness Programme, UChum, is now recruiting Mental Health Ambassadors for organising a series of stress-relieving activities for our students. If you are interested in joining the programme, please visit college website for details.