Learning is Unstoppable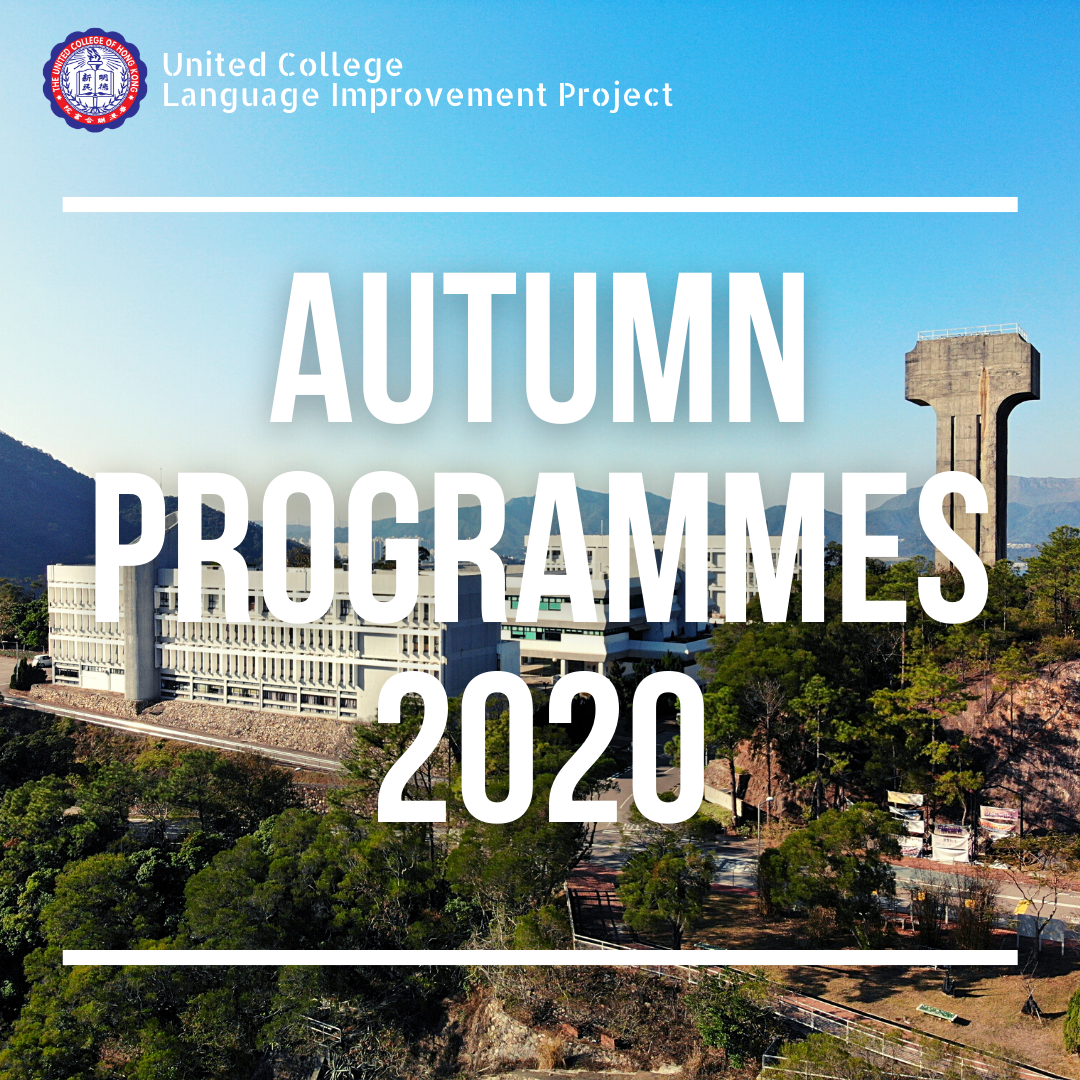 The pandemic has caused Term 1 Programmes of the Language Improvement Project to go online, but it didn't stop our passionate UC students to learn. We successfully organised two English programmes, one of which was so popular that an extra class had to be offered.
If you were not able to join Term 1's programmes, please look forward to our spring programmes in Term 2! A variety of Chinese and English programmes will be offered such as film appreciation, practical and other cultural specific topics. We also hope that the pandemic will ease so that the College could organise some overseas programmes in the summer. Students are highly encouraged to invest some time to learn other subjects outside their major, especially to improve their language abilities, because language is such a versatile tool for study, work and everyday life!