Leung Hung Kee General Education Scholarship for Sustainable Development Goals Recipient Ryan Yip: Reconnecting Human and Nature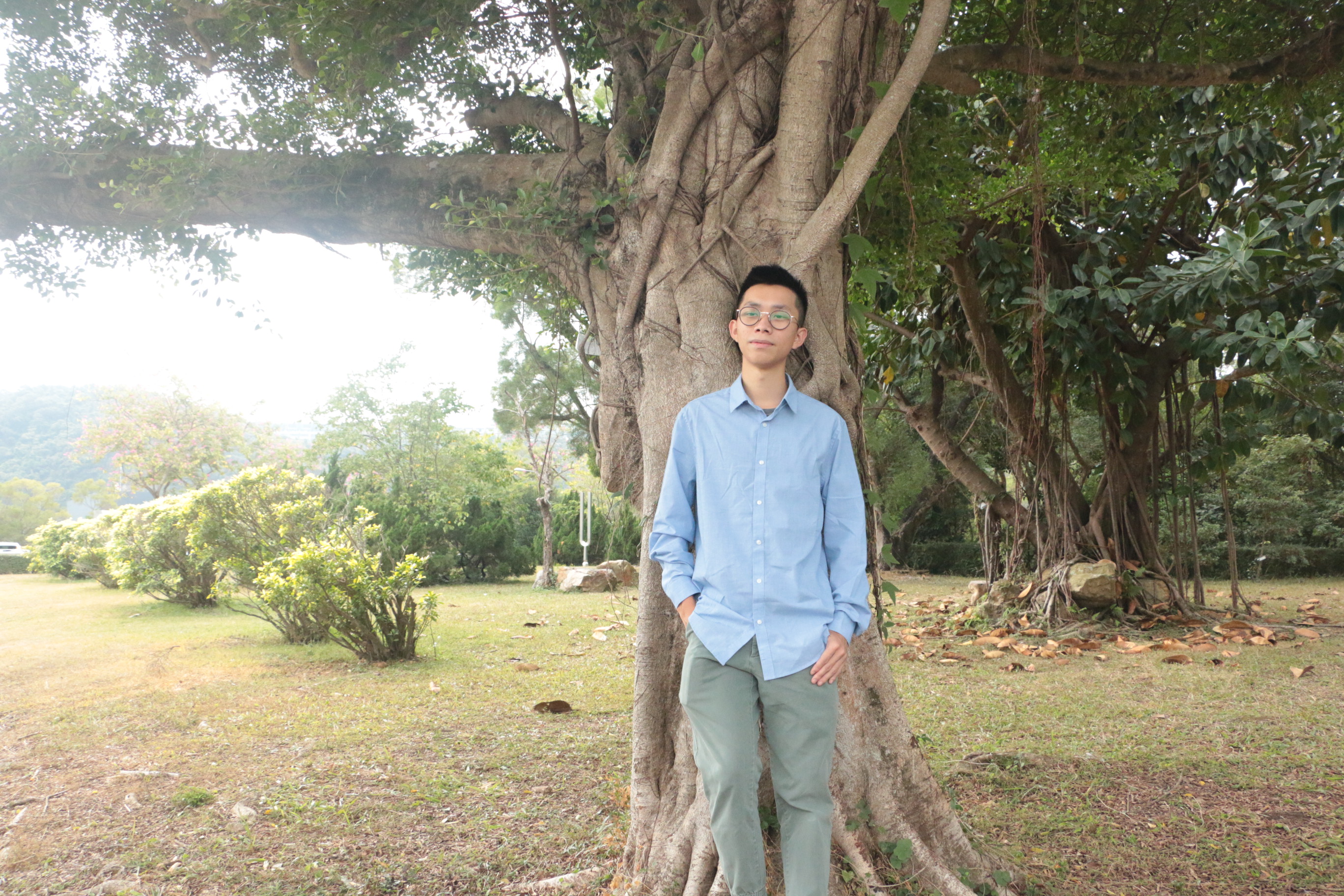 Student Translator – English: Charlotte Ip (Translation/Year 3)
The Year 5 Environmental Science student, Ryan Yip, has recently been awarded the 2020-2021 Leung Hung Kee General Education Scholarship for Sustainable Development Goals (SDGs). Ryan's active engagement in on-campus and extra-curricular activities related to sustainable development since 2018 has earned him numerous certificates and awards. We are honoured that Ryan shares the key takeaways from his experience, in addition to his advice on promoting sustainable development.
Human and Nature
Ryan repeatedly emphasised, throughout the interview, that humans are inextricably intertwined with nature. He described his home as a "zoo" – a place he has felt like a natural environment since his early years. The experience has allowed him to see the wonders of animals and plants. Through watching documentaries, this Environmental Science student noticed that the natural environment and wildlife have not been well-protected and respected. He was determined to partake in environmental activities, hoping to go the extra mile to establish a more intimate relationship between himself and his surroundings.
Ryan did not heavily involve himself in environmental protection activities at first; he considered himself relatively passive. It was merely by chance that the scholarship awardee became a dolphin ambassador of the Hong Kong Dolphin Conservation Society, crossing paths with organisations and advocates of marine conservation, during his first two years of university. He was amazed by the sighting of dolphins, but the wounds on them saddened him more. Believing that human factors like clippers have worsened their living conditions, Ryan decided to initiate changes among his friends and in the community.
Takeaways from Engaging in Activities of Environmental Protection
Over the past few years, Ryan has been active in various environmental protection efforts. He was the Coordinator of the United Nations Sustainable Development Solutions Network Youth (SDSN Youth) in the Year 2020-2021. Currently, he is participating in the second Climate Advocacy Training for Youth (CATY), organised by CarbonCare Innolab, where he discusses pressing local climatic issues with his peers.
Apart from the above commitments, Ryan is also the main character of a documentary about marine plastics. During the shooting process, he realised that hands-on experience has enabled him to help the public understand the connection between humans and nature. The proactive environmentalist recalled, "We saw heaps of litter the moment we had dived underwater. It's just that some litters are smaller and thus often invisible to the eyes. The littering has contaminated the Hong Kong waters".
▼Press the below picture for the videos that Ryan filmed for The Green Earth.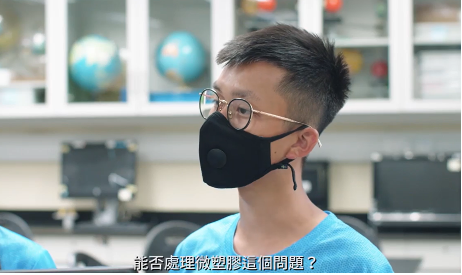 For Ryan, having met a group of kindred spirits is what he feels most grateful for after joining the activities. "Solely caring for the environment is far from effective in creating changes, and this can be disheartening sometimes." These initiatives exposed the nature lover to many youths who were the same passionate about sustainable development and engaged in relevant work. They are all encouraging news to Ryan, who told us, "I can still become a role model in environmental protection when I enter the workforce and continuously enhance my environmental literacy."
It was certainly no easy task for Ryan to balance his academic studies and various undertakings. "I am still learning to manage time well," the avid environmentalist smiled. "These activities are important to my future, so I must learn to prioritise things." He was once overwhelmed by the stress due to resource issues and had to take a leave. "Know your limits and don't overload yourself," he advised.
Ryan believes that his participation in these projects will benefit his academic pursuits despite his tight schedule. In the hope that the experience will deepen his understanding of local and global environmental issues and "bring about more practical and constructive actions and changes", he considers furthering his studies in environmental education or climate-related fields. The past immersive activities have inspired Ryan to reflect on how his current actions could evolve into future efforts advocating for environmental protection and exchanging relevant insights. The budding advocate also remarked that the lack of sensual experience disconnected humans from nature. "When you see beaches polluted with plastics, Styrofoam, or even furniture, you will understand that environmental problems do affect everybody." 
Education, Experience and Sustainable Development
Ryan believes that education is paramount in promoting sustainable development. He and his CATY team agreed that education on climate action deserves more public attention in Hong Kong, and there is a need for secondary and primary students to learn about climate change. As "we all share a part in the future society", Ryan added that environmental education should cover climate problems beyond the macro-level, raising climatic refugees as an example. He urged to revise the outdated environment education in Hong Kong.
Ryan hopes that tertiary education will help university students see that sustainable development can be near and dear to everyday life. He suggested the university introduce working groups on sustainable development and their work to students. The experience will enable students to understand how corporate efforts in green investment have fostered the environmental dimension of sustainable development. Ryan confirmed that sustainable development "matters to everyone" and is not only confined to the areas of environmental protection and science.
Given the broad scope of sustainable development, the passionate environmentalist believes that only a lifetime of learning can keep him abreast of it. Ryan seizes every chance to learn from professionals and a multitude of organisations and free online resources, including the United Nations webpage and Coursera, both of which he recommended for students to enrich their knowledge on the encompassing notion. He admitted that gaining a foothold in the General Education curriculum is a good starting point and anticipated an increasing number of relevant subjects in the institute. "Explicating the connection between the two is unnecessary. Integrated approaches should be adopted to sustainable development education."      
With more workshops to be organised, Ryan expected that the public would see the close connection of sustainable development to everyday life. He elaborated that he had learnt about the advantages of mushrooms to both humans and the environment only after joining a workshop called "Sporex", which invited participants to create artwork with mushroom parts. He believes more workshops will enhance the understanding of and arouse the interests of students in sustainable development.
Words to Students
Given the wide range of sustainable development issues, Ryan suggested students start the change by saving the environment. He explained that the pandemic has led to increased human activities in the countryside and harm to the ecology. The nature enthusiast said with a sigh "human presence" has caused the damages, but "few Hongkongers share this intimacy". He believes that education is the key to fostering sustainable behaviour and letting people understand that nature is not to be taken advantage of.
Ryan also suggested students first identify their areas of interest to empower their actions. He added, "When one changes the behaviour, other behaviours also shift", since sustainable development interweaves with every aspect of life.
Finally, the aspiring environmentalist encouraged students not to feel frustrated when actualising the well-rounded concept and expressed his belief that individual actions can still make a difference. He believed that the effect would be much more potent if conscientious individuals were around to do their part. Climatic change may be intensifying day by day, but Ryan held that we could "turn the tides" through individual and collective actions.