The First Bite of United College – UC Encounter Orientation Art Fair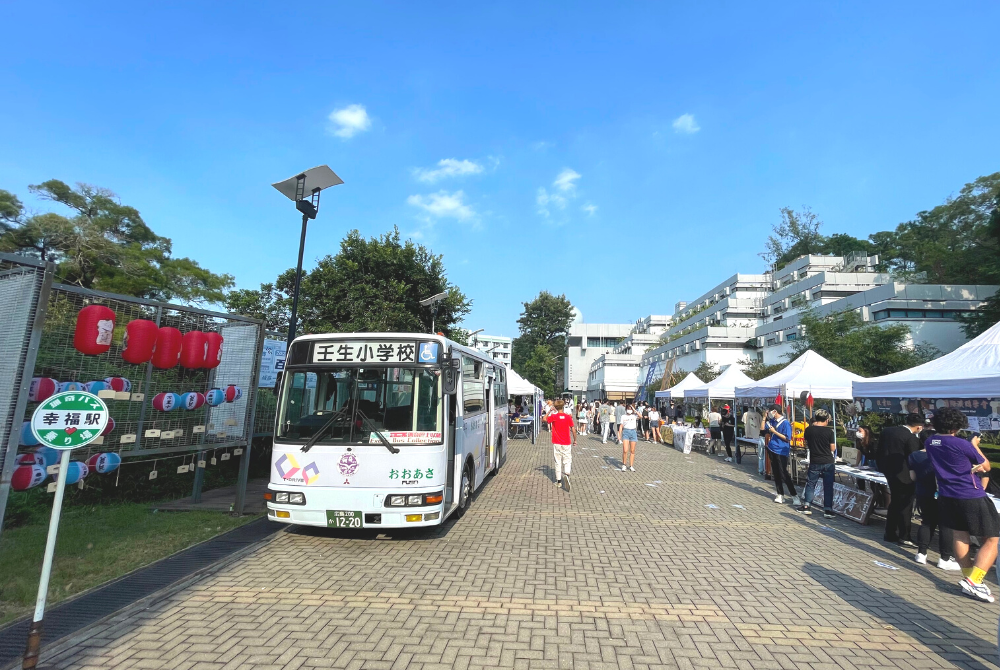 It is often said that the university is a microcosm of society. Students taking part in extracurricular activities will hone their soft skills and equip themselves for the workplace. To give an overall picture of the College's student societies and activities to freshmen so that they can plan ahead for their university life, the College organised UC Encounter Orientation Art Fair on 5 September 2022. It was also an occasion to welcome students coming back to the campus.
A Journey for Stamps
On that day, 17 student organisations, UC student wellness programme and UC mentorship programme set up booths outside the open space outside Cheung Chuk Shan Amenities Building to introduce their activities to fellow students. Participants visited them one by one and collected stamps from each booth. This was like collecting stamps from tourist attractions when we travel and it was so much fun!
To let participants feel like being in a foreign country, the design of the Orientation Art Fair featured Japanese style, where lanterns and ema plagues were hanged up and a bus from Japan was parked at UC for check-in. Students were excited to experience the exotic atmosphere on campus.
Make a Wish for the New Academic Year
Participants got wooden wishing plaque (UC limited version) to hang on the rack for making new year wishes of the academic year. Professor Stephen H S Wong, College Head, also made a wish for the students.
Encounter the Mobile Softee on campus!
The scene with a Mobile Softee on UC campus was a rare scene! Students were all excited to redeem a free ice cream on the first school day!
Redeem a souvenir
The College specially designed a Japanese style crossbody bag as the souvenir for the event. It could be redeemed by collecting stamps from different booths. The bag contains several compartments, allowing students to organise personal belongings easily and carry it around the campus. Students found it useful and many of them used it right away!
Performances Marked the Climax of the Day
The theme song "UC Encounter" was first premiered on the same day of the Orientation Art Fair. It was produced by UC student with an upbeat melody, thus boosted the lively atmosphere of the event.
Night-time brought some performances of several UC students and an alumnus. We had Ng Kwun Hei (NURS/2) performing bamboo flute; Kelvin S H Leung (19/IBBA) performing harmonica; and Sin Chung Ho (IERG/2) performing singing. The lion dance of UC Martial Arts Club marked the climax of the day.
It is hoped that the art fair could bring a good start to our students, and the wishes written down on the ema plagues could eventually come true.
Photo credit:  Teddy T W Leung (CUMT/3)
Bosco H W Woo (ESSC/4)