Professor Zou Jun honoured as American Mathematical Society Fellow 2022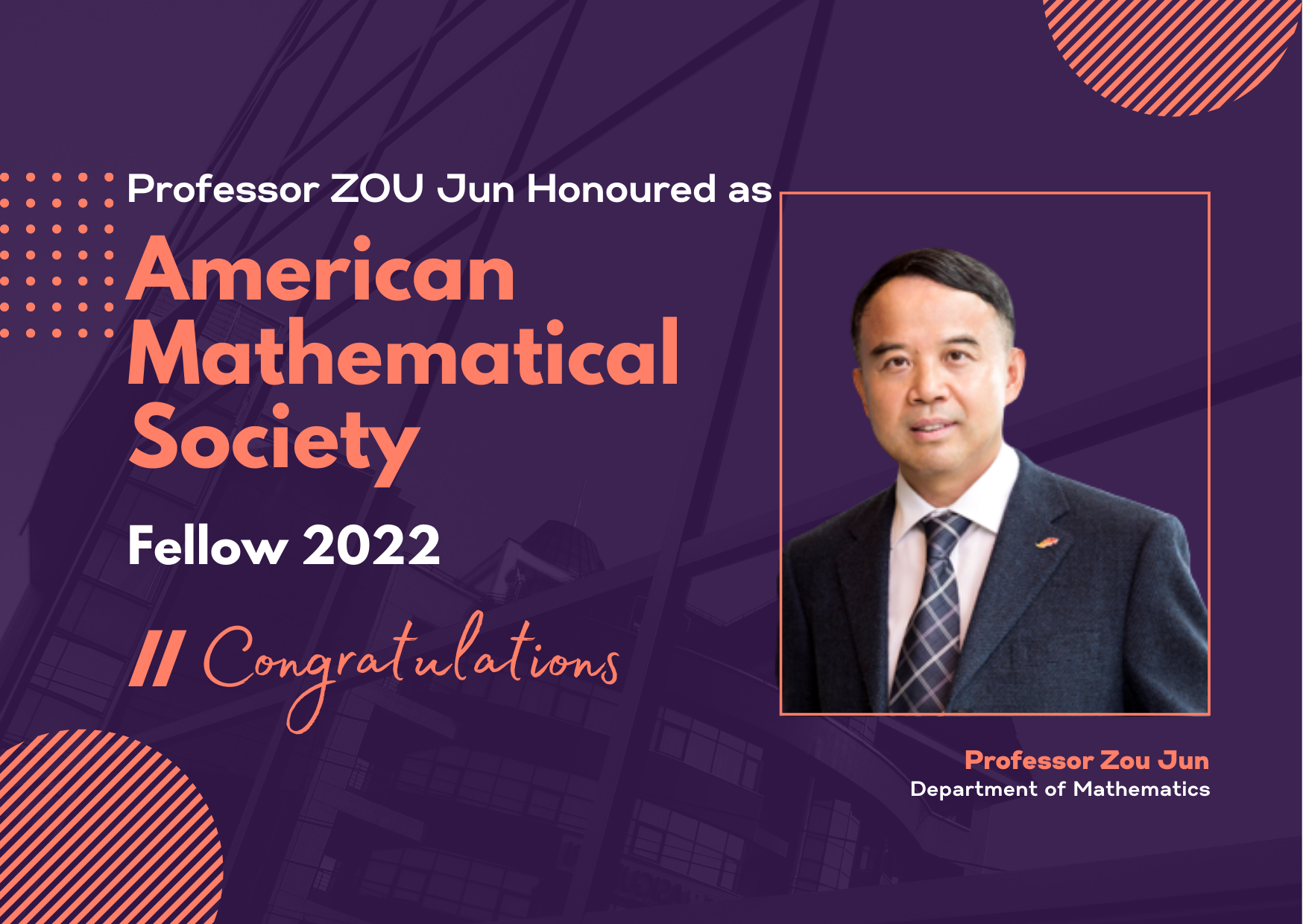 College member, Professor Zou Jun of Department of Mathematics, was honored as Fellow of the Class 2022 by the American Mathematical Society (AMS). This recognised Professor Zou's significant contribution to the numerical and analyses of direct and inverse problems of partial differential equations.
Professor Zou is one of the few non-US mathematicians who have been honored with both AMS and SIAM (Society of Industrial and Applied Mathematics) Fellowships. Congratulations to Professor Zou!