【UC Staff Association】Refueling Station at Workplace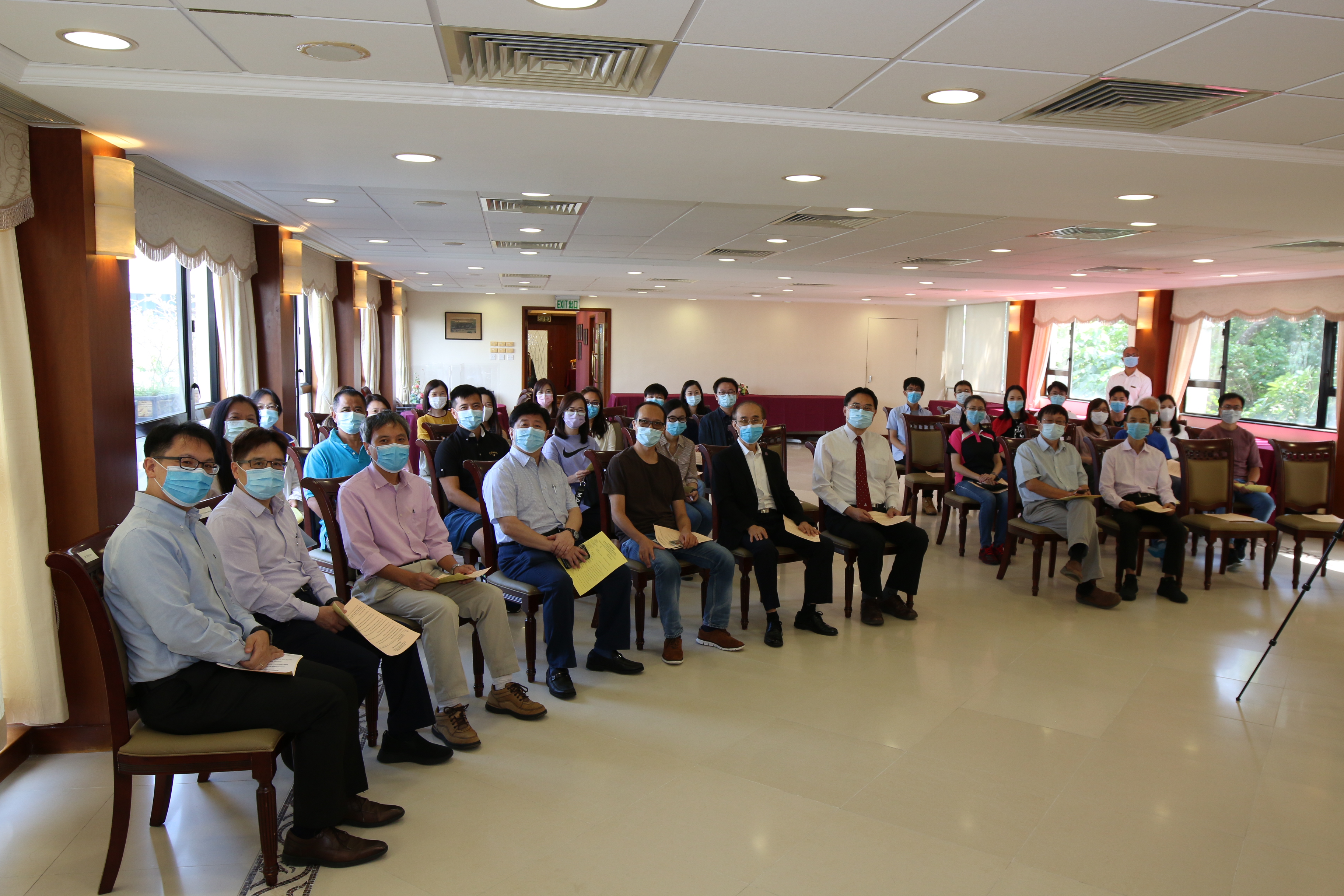 Have you ever thought of winning the lucky draw with your colleagues at the Christmas Party? Or joining local tours with your colleagues? Or enjoying Poon Choi with your colleagues during Chinese New Year? All of these are the functions held by United College Staff Association. It was established with the aim of promoting harmonious fellowship amongst College staff members, to strengthen their sense of belonging to the College, and at the same time cheer up our colleagues at work.
Every year in October, United College Staff Association organises Annual General Meeting to elect the Executive Committee members, as well as to give a precious opportunity for our colleagues to gather together and socialise. This year, the format of the Annual General Meeting was a bit different. While maintaining social distancing measures, the Annual General Meeting was held smoothly on 26 October 2020 at the College Staff Common Room. Not only can members present personally at the meeting, but they can also join the meeting and vote for the committee members through watching the online broadcast at Zoom. The annual report and the audited accounting statement submitted by the 2019-2020 Executive Committee were accepted. Meanwhile, the election of United College Staff Association 2020-2021 Executive Committee has been done.
Name List as follows:
| | |
| --- | --- |
| Chairperson: | Professor Peter C K Cheung |
| Vice-Chairperson: | Mr Roger P C So |
| Honorary Treasurer: | Professor Kevin Y F Au |
| Members: | Ms Crystal K Y Cheung |
|   | Professor Huang Yu |
|   | Professor Ke Ya |
|   | Professor Alaster H Y Lau |
|   | Dr Lau Kwok-on |
|   | Professor Tian Xiaoyu |
|   | Professor Faye S Y Tsang |
|   | Professor Steve Y L Tse |
|   | Professor Eliza L Y Wong |
|   | Mr Wong On-tung |
| Honorary Secretary: | Mrs Eastre Chan |
| Appointment of Honorary Auditor: | Dr Shirley Kan |