Training Camp and Mental Health First Aid Course of UChum Programme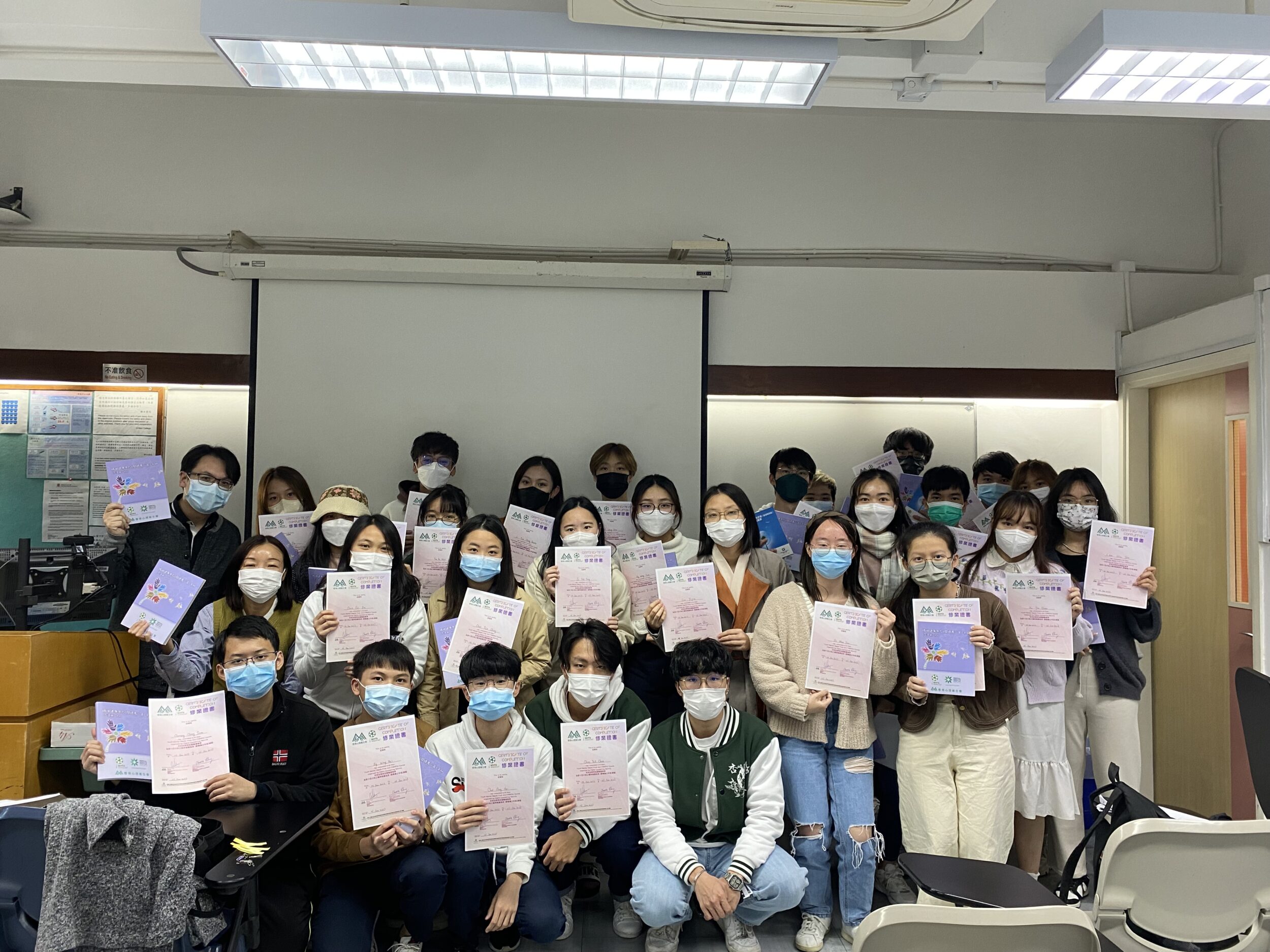 The College has recruited 10 UC students to join the UChum Programme under the College Student Wellness Programme of this year. The UChum students completed a 2-day-1-night training camp and a mental health first-aid course during the semester break. 
The students participated in the training camp held on 28 and 29 December 2022. Their first challenge was mountain climbing. They climbed quietly at first without much interaction. As the mountain was getting steeper, they offered support and help to one another so that all members can finally reach the mountain top as a whole team. Rock climbing and High-event adventure were arranged on the second day of the camp. These challenges not only relied on their physical strength, but also their bold steps to overcome the fear of facing high wall and hanging bridge. Although the activities of the training camp were quite demanding, the students got to know each other and oneself better and also built up good team spirit to accomplish all tasks together.  
The UChum students also completed the Mental Health First Aid Course organised by the Programme on 5 and 6 January 2023. The course covered topics such as mental health problems commonly found on teenagers, how to offer help and support to friends who are suffering the emotional distress, etc.
UChum students would start to plan activities focusing on mental health awareness after the training to bring positive energy to UC. Hope to see you at our upcoming activities!