United We Go Farther – Social Service Award Scheme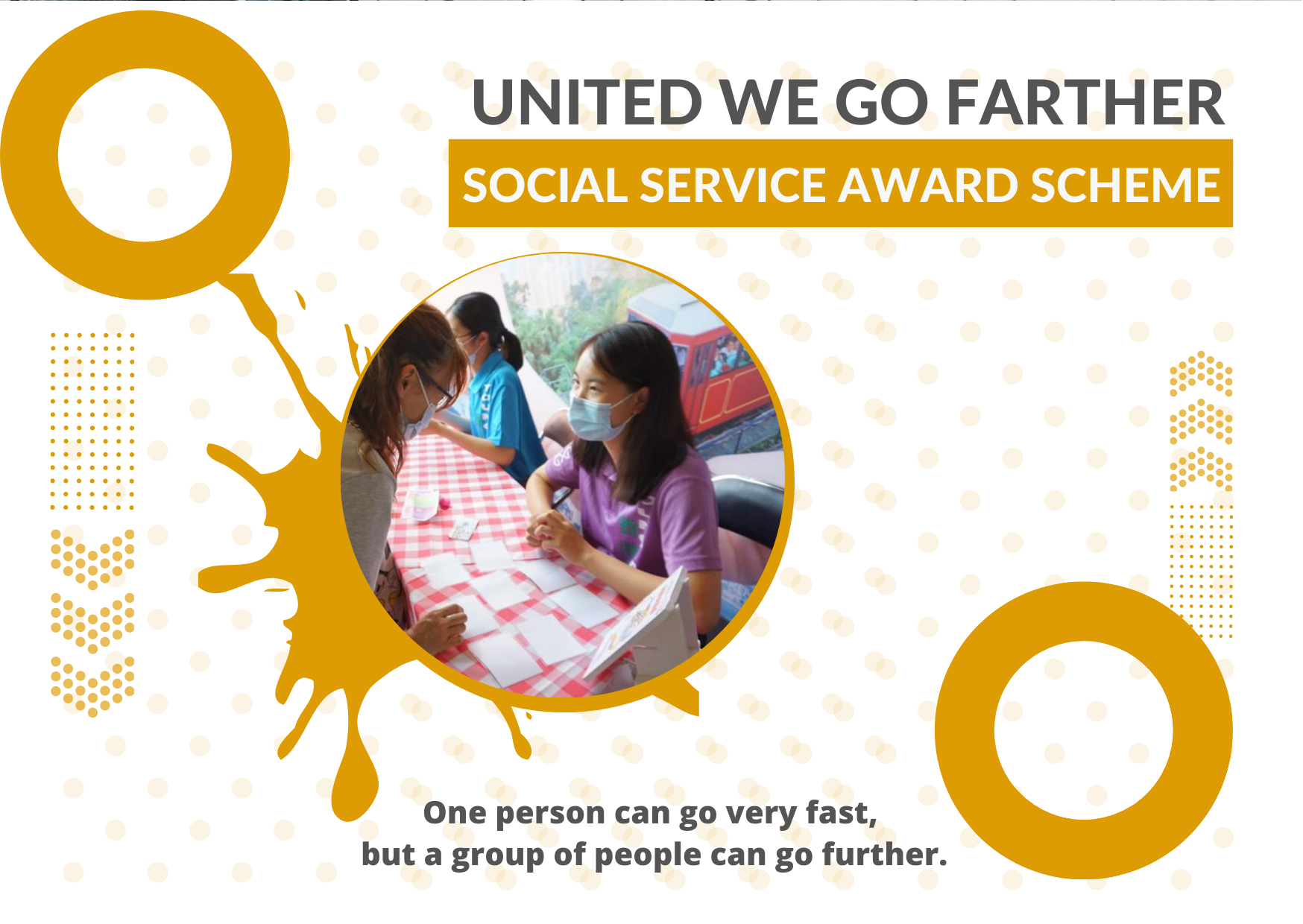 Appended please find the award recipients under the "United College Social Service Award Scheme" in 2020-2021.
Gold Awards
CHAN Chun Nok Bedco (IBBA/4)
TSANG Cho Lam (BECE/2)
Bronze Award
CHAU Lok Yung Clara (SOWK /4)
We are glad to have Ms Tsang Cho Lam, gold award recipient, to share her feeling on participating the Hong Kong Young Ambassador Scheme with us:
"One person can go very fast, but a group of people can go farther." It was a quote shared by a team leader at the conclusion of an event when I participated in the Hong Kong Young Ambassador Scheme.
The purpose of Hong Kong Young Ambassador Scheme is to promote hospitality in Hong Kong and the diverse culture to visitors. I have been a Young Ambassador for four years. In addition to participating in tourism promotional events and stationing at tourist spots, I became a committee member of the Hong Kong Young Ambassador Alumni Association last year. We held service activities during various festivals and connected ambassadors from different years.
Due to the epidemic, most activities can only be carried out online. It is different from the previous face-to-face booth games and performances. It was the first time for us to attract participants, promote festival culture online and boost interaction between participants. I was responsible for the design of activity and the whole service day. I faced various problems such as how to make the event more interesting, how to solve the technical problems of online activities, and how to deal with emergencies. Whenever I was at a loss, the support of other youth ambassadors and hard work in their position made the event run smoothly. In the past, even in groups, I wanted to deal with problems by myself. After becoming a committee member this year, I found that even a small task might require the assistance of other people. It is impossible to complete it on my own. Everyone has their own talents, therefore to help them to unleash their strengths in an appropriate position is important.
Everyone is like a small jigsaw puzzle, supporting and cooperating with each other. If any piece is missed, it will not be able to form a complete pattern. The efforts of many young ambassadors were showcased in every video, every booth game, and every social media post. Thank you for the dedication and understanding of all ambassadors.