Walking Campaign 2023: Diamond Jubilee Walk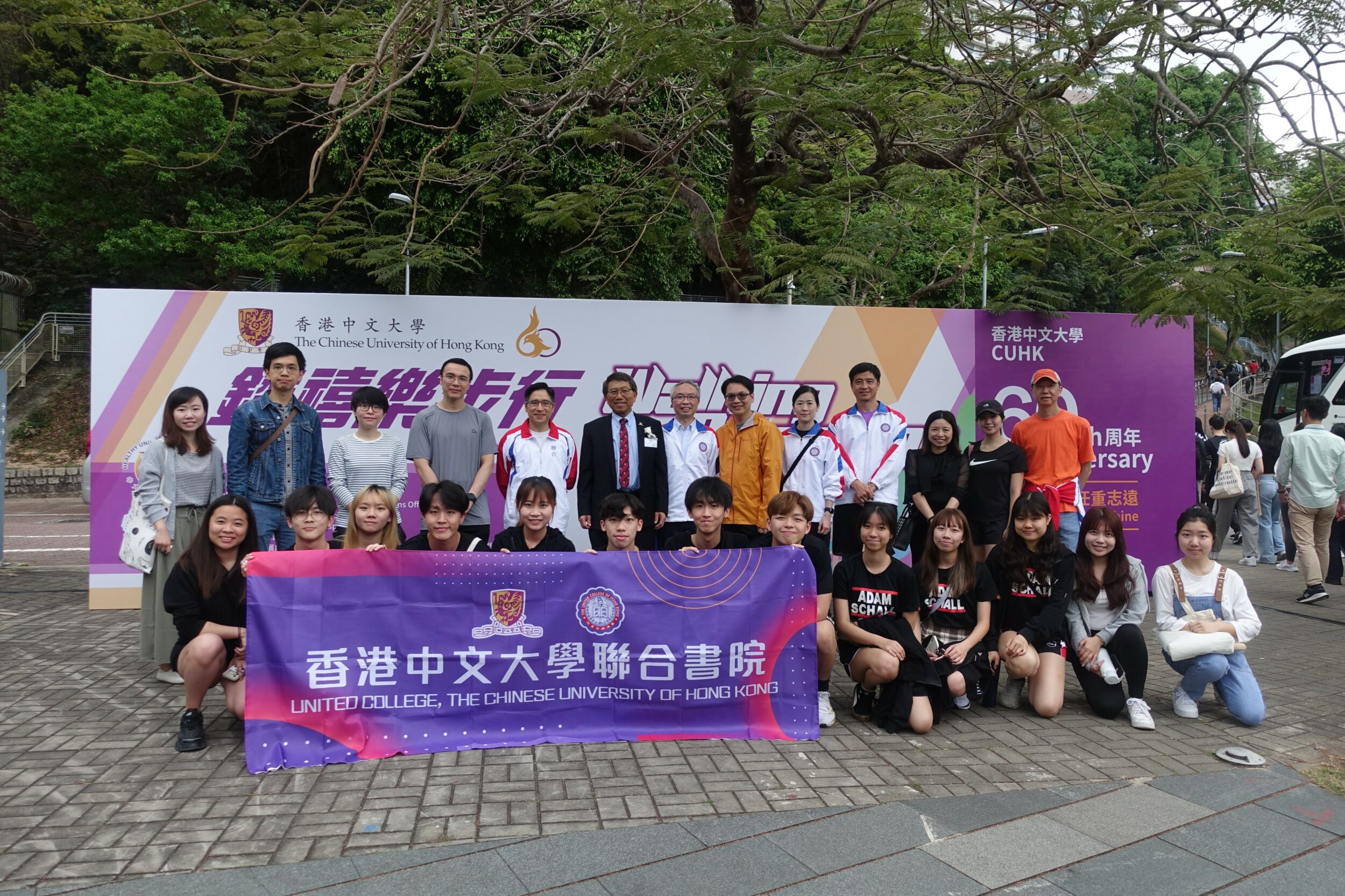 Built on a hillside, the CUHK campus is covered in greenery which is nicely carved out of rocks. It is a fantastic habitat for many varieties of flora and fauna. It is a wonderful experience to have leisurely walk on CUHK campus to enjoy its beautiful scenery.
To promote a walking culture, encourage the adoption of a low-carbon lifestyle and to have exercises to keep healthy and fit, "Walking Campaign 2023: Diamond Jubilee Walk" was organised by CUHK on 21 March 2023. CUHK students and staff also celebrated the CUHK 60th Anniversary together in this event.
Led by Professor Stephen H S Wong, College Head, Professor Tang Sze Wing, Associate College Head, Dr Tony M H Chan, College Secretary, Ms Crystal K Y Cheung, Warden of Adam Schall Residence, Dr Leung Tak Wah, Warden of Bethlehem Hall, Mr On Tung Wong, Warden of Hang Seng Hall, as well as Professor Faye S Y Tsang, Warden of Pak Chuen Hall, College staff members and students joined the meaningful walking campaign. After the opening ceremony, UCians walked energetically from CUHK Entrance Piazza to the Jockey Club Postgraduate Hall.
It is hoped that more UCians can enjoy the leisurely and fun walk on CUHK Campus.