21st Honorary Fellowship Presentation Ceremony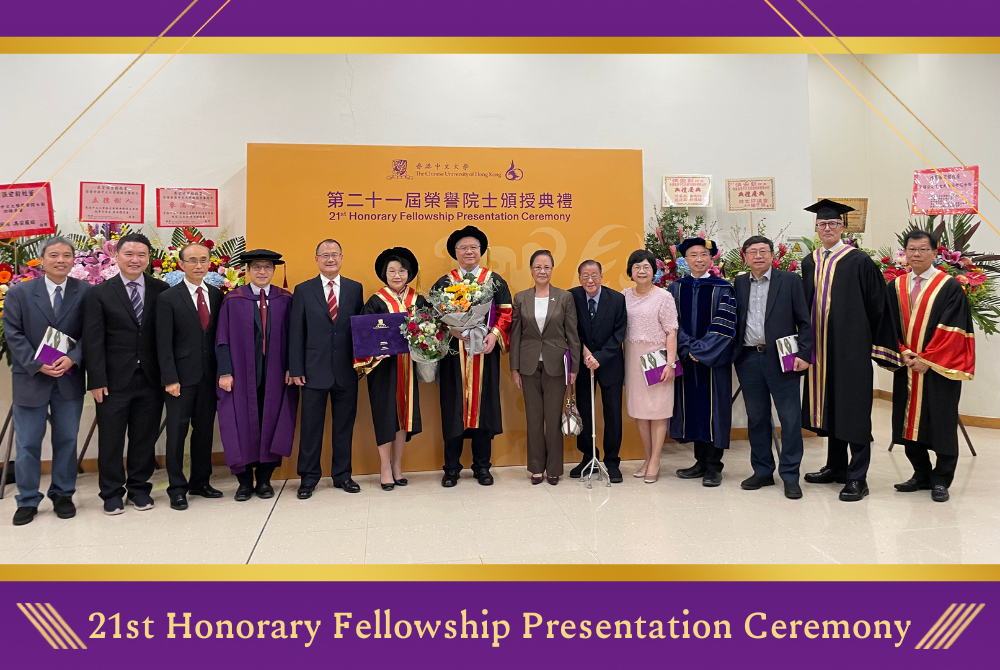 College Trustees, Mr Joseph W N Cheung and Mrs Janice Choi were appointed as honorary fellows of CUHK on 29 May 2023, in recognition of their exceptional achievements in their professions and their outstanding contributions to CUHK and the wider community. The presentation ceremony was presided by Professor John Y C Chai, Council Chairman of CUHK. Many College trustees and staff members came to support and congratulated them in person that day.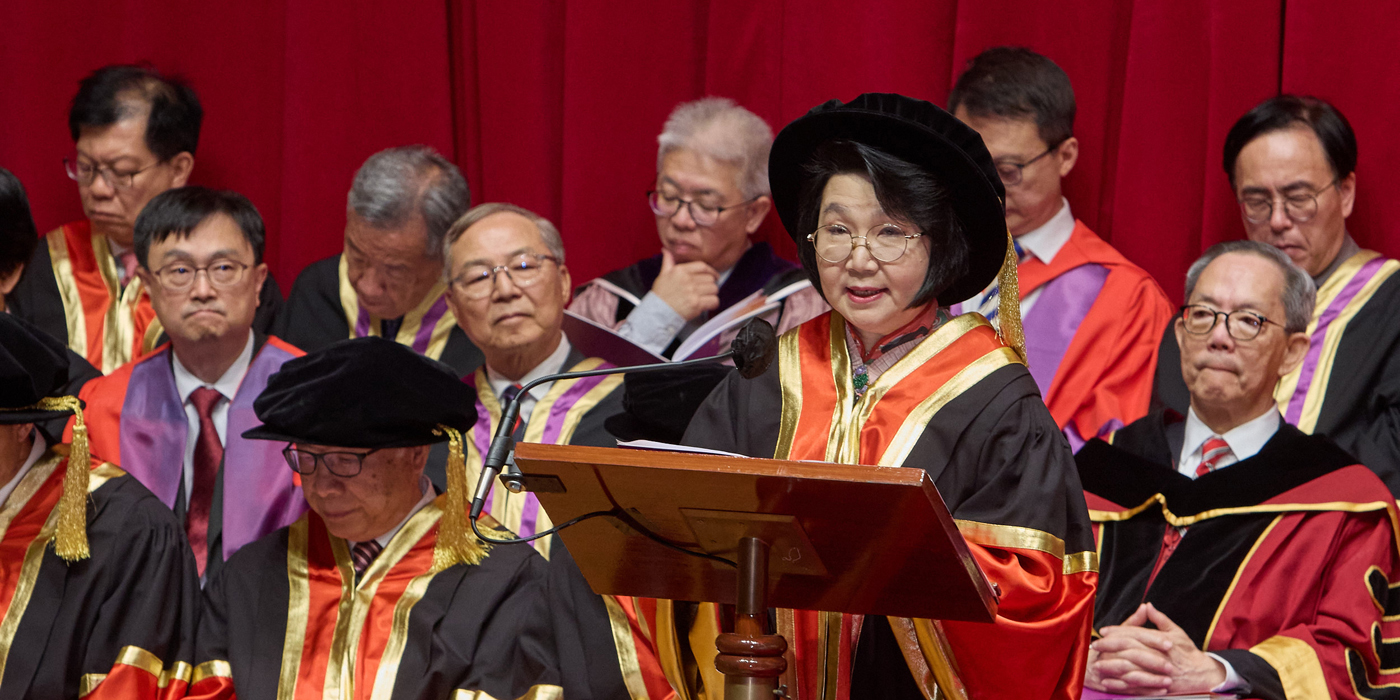 College Trustee, Mrs Janice Choi, delivered an acceptance speech on behalf of fellow honorary fellows. She recalled fond memories brought by a response to her family's donation of a handwritten letter written by prominent Chinese writer Zhou Zuoren to Art Museum. To their pleasant surprise, they received a thank-you letter from the then director of Art Museum Professor Lam Yip Keung, who enclosed a two-page annotation based on his scholarly research on the background of Zhou's letter. This incident is an excellent example of how CUHK respected and treasured the time-honoured Chinese culture and history, and placed great emphasis on promoting its strength in the humanities. (Read more: 24th edition of CUHK in Focus)
---

Mr Joseph W N Cheung graduated from the business administration programme of CUHK in 1979 and subsequently pursued legal studies at the London School of Economics and Political Science. He had been a partner of law firm Messrs C Y Kwan & Co for almost 20 years before founding asset management company Oasis Investment Management. He is now Oasis's CEO, legal consultant to a law firm as well as founder and director of iIDEAS, a biotech company specialising in innovative AI and robotic medical devices. Mr Cheung is qualified professionally in law, accounting, and finance in a raft of jurisdictions. He has served on several public and government committees, including the HKSAR Passports Appeal Board and the Inland Revenue Board of Review and Users' Committee. Mr Cheung has been a staunch supporter of United College and Faculty of Law at CUHK, making generous donations to causes including academic research, exchange scholarships, student activities, mentorship programmes, and academic staff research awards. He is member of the Board of Trustees of United College and the Advisory Board of Faculty of Law.

Mrs Janice Choi is adviser and legal director of Sunwah Group, consultant for a law firm and non-executive director of Sunwah Kingsway Capital Holdings Limited. She is passionate about music and spares no effort in nurturing local musical performers and creative talents. In 2002, she was appointed member of the General Committee of the Hong Kong Philharmonic Society and served as its honorary legal adviser. She has been vice-chairperson of the Society since 2014 and is the longest-serving member of its board. Mrs Choi has held several public positions, including chairperson of the Hong Kong Development Council's Appeals Tribunal Panel (Buildings), vice-president of Hong Kong Girl Guides Association, vice-patron of the Community Chest and adviser to its Flag Day. She was awarded the Chevalier de l'Ordre des Arts et des Lettres by the French government and a Bronze Bauhinia Star by the Hong Kong government in 2019. Mrs Choi and her family have been long-term supporters and benefactors of CUHK. Currently a trustee of United College, Choi and her husband, Dr Jonathan Choi, contributed HK$50 million from the CKY Education Charitable Trust and the Choi Koon Shum Education Foundation Limited, enabling the College to build a new student hostel.