Keeping Up with College Latest Updates – New Electronic Displays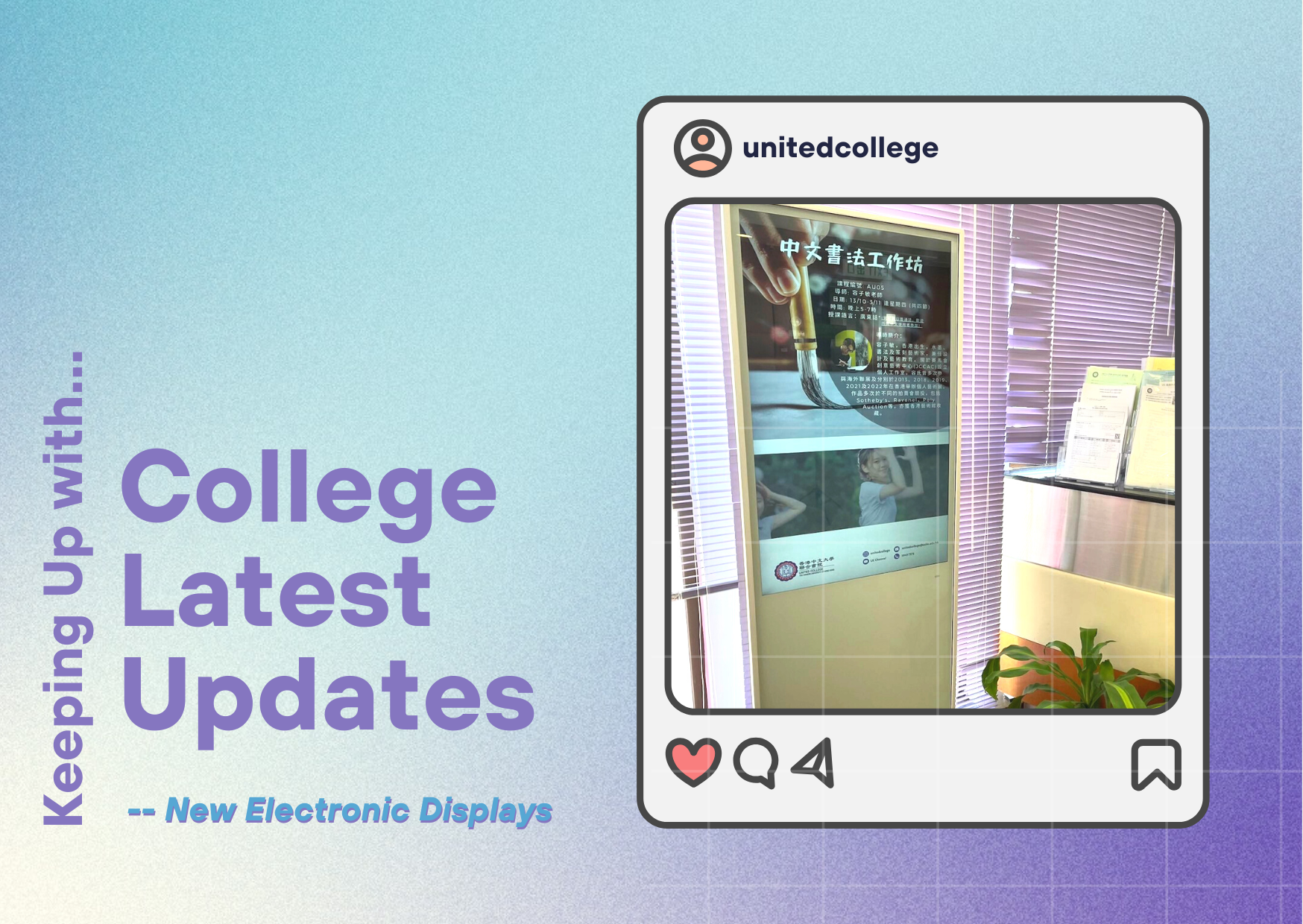 Have you ever tried the following situations?
Received overwhelming number of emails from college, faculty, department, or professional & administrative services units in CUHK everyday
Missed application deadlines due to overlooking emails
To deliver college updates to our students timely, three new electronic displays are now stationed at 1) counter of Dean of Students' Office, 2) 10/F lift lobby of Chan Chun Ha Hostel, and 3) UC student canteen. Students may take a glance on college recent activities and application openings while visiting the above places. It is hope that students can access to college latest news easily and won't missed out any valuable opportunities provided by the college. Let's check it out where are they located at:
If you don't want to miss out any college updates or applications, make sure you have done the following: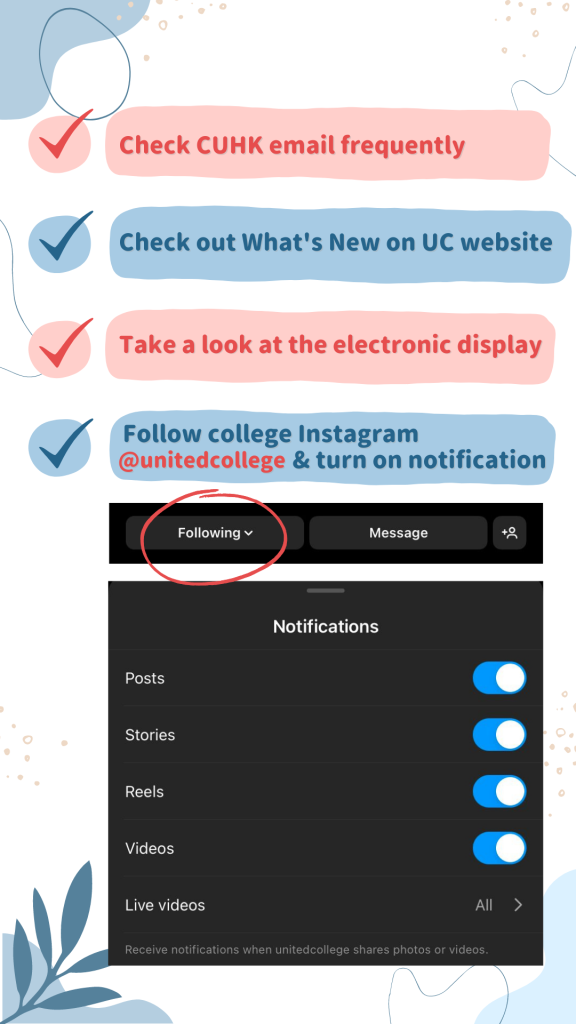 Keeping up with college updates! Let's enjoy and experience a wonderful college life!