New Funding Scheme for Enhancing Diversity and Inclusiveness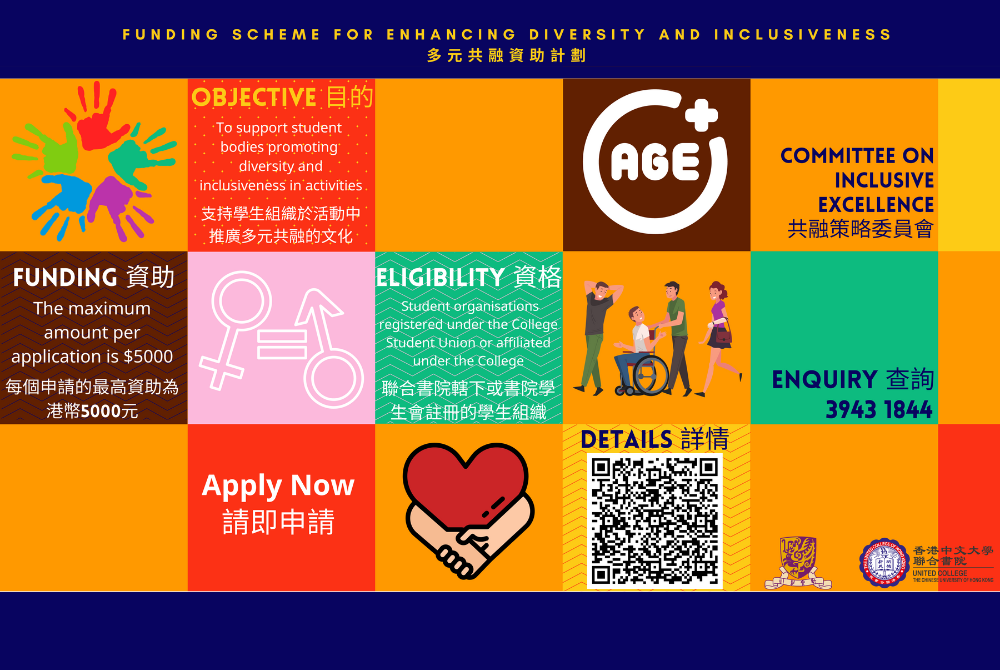 The College is committed to creating a warm atmosphere that embraces diversity and inclusiveness. By harnessing the unique perspectives, talents, and experiences of individuals from diverse backgrounds, we can drive innovation, creativity, and sustainable growth. We also believe that active participation is the key to unlock a vibrant and thriving college life.
Therefore, a new funding scheme is specially established for student organisations registered under United College Student Union or affiliated under United College. If your activities contribute to creating a diverse and inclusive campus, please submit your proposal to apply for this funding scheme.
Please visit the following website to learn more about the scheme: http://www.uc.cuhk.edu.hk/wp-content/uploads/Inclusiveness&Diversity/United-College-Funding-Scheme-for-Enhancing-Inclusiveness-and-Diversity_EC_V4.pdf.
Let's make a difference together!