2023 Hong Kong and Macau Student Summer Internship Programme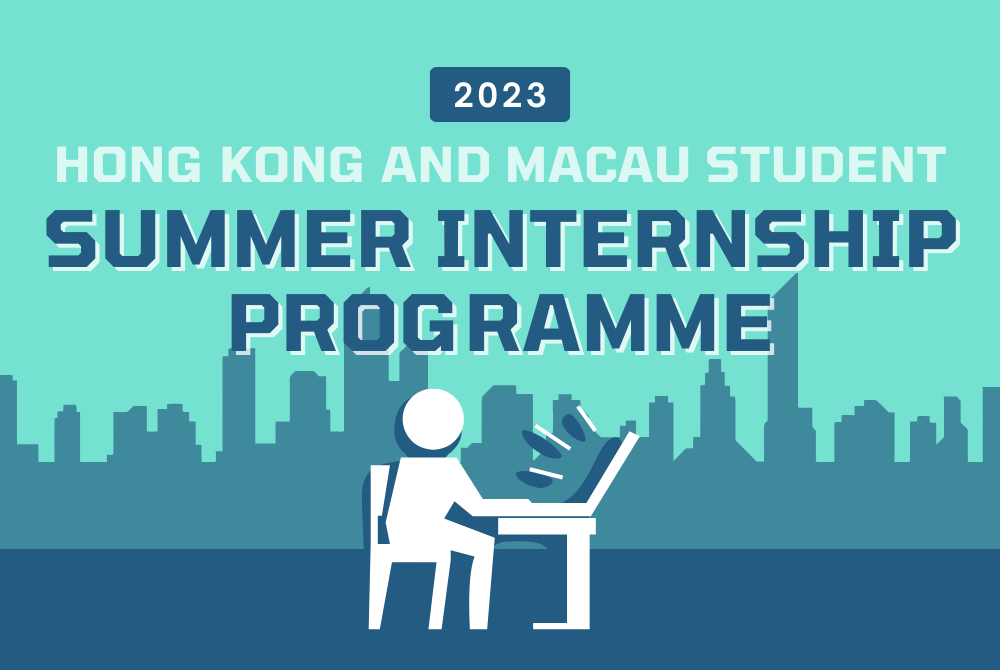 Organised by the National Youth Federation and undertaken by the Guangdong Provincial Youth Federation, the "2023 Hong Kong and Macau Student Summer Internship Programme" targets to recruit Hong Kong and Macau students to take up internship in mainland cities in Guangdong and the Greater Bay Area from July to August 2023. Honoured to be one of the supporting units, United College recruited students to participate in the internship programme, promoting exchange among young people from Guangdong, Hong Kong, and Macau, and gaining an understanding of the development of the Bay Area. The list of participating companies includes Chinese central State-owned enterprises, provincial-owned enterprises, private enterprises, and foreign-funded enterprises. It is truly a valuable opportunity for students to have these internship opportunities! Let's see our two students' internship experiences!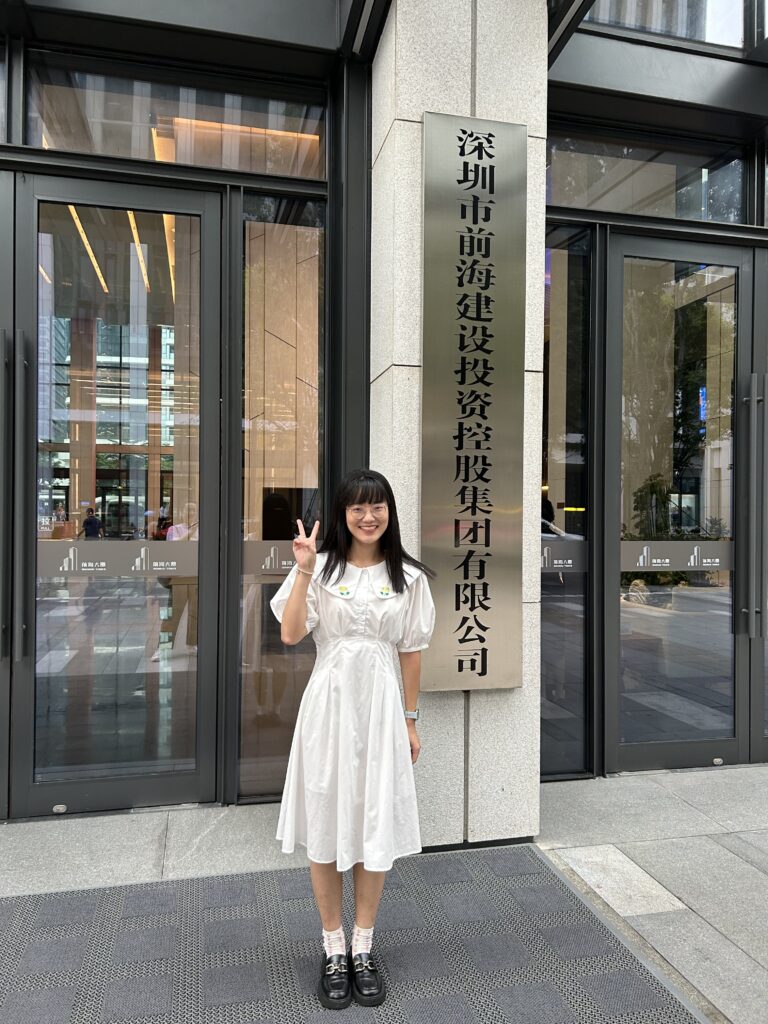 ▲Ms LIU Shan (CHEM/5)
Internship Enterprise: Shenzhen Qianhai Development Investment Holdings Company Limited
Internship Duration: 1-31 August 2023
Internship Position: Design Management Assistant
Job Nature: Responsible for assisting colleagues in project design management work, including organising project design documents, checking project specifications, and visiting project construction progress.
"I am honored to have the opportunity to intern at Shenzhen Qianhai Development Investment Holdings Company Limited. The first day of the internship, I was impressed by the uniqueness of Qianhai. It made me deeply feel the potential of Qianhai and its role as a pioneer in driving the development of Shenzhen in the future.
I worked as a Design Management Assistant during my internship. I learnt a lot of experiences that I had not been exposed to before. At the same time, I also experienced the atmosphere of the workplace. All of these experiences and feelings are something that cannot be learnt from textbooks at school. I am very fortunate to have the internship opportunity in Qianhai before my graduation. This not only helped me to equip myself well for the next stage of my career, but also gave me the opportunity to explore future career plans and understand my suitable career path.
The internship opportunity has allowed me to learn a lot of knowledge about project design. The company has also organised various project visits and on-site observations of the company's project development, such as the District Cooling System No.5 Chilled Plant providing environmentally friendly and energy-saving centralised cooling for Qianhai area, which is an eye-opening experience for me. At the same time, the company also organised visits to the Qianhai Exhibition Hall, which allowed us to have a better understanding of the entire development process of Qianhai and deeply feel the rapid development in recent years and the future development potential of Qianhai."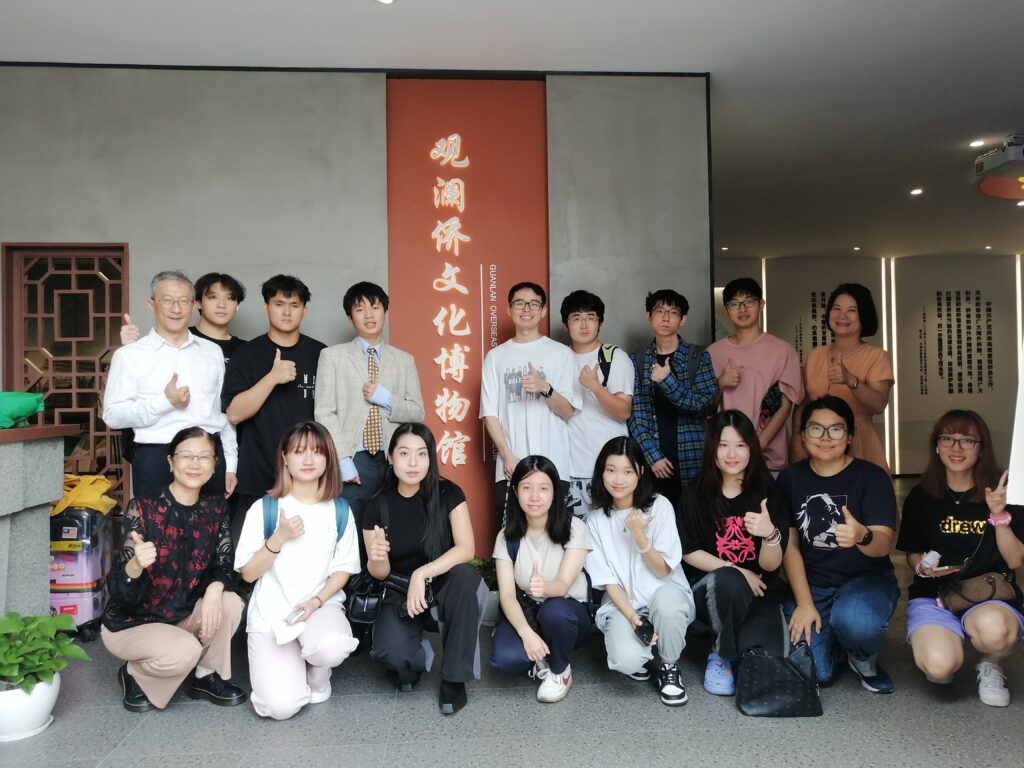 ▲Ms LAM Wing Ting (HIST/2) (front row, 2nd left)
Internship Company: ShenSi Life (Shenzhen) Tech Company Limited
Internship Duration: 9-24/7/2023
Position: Research Assistant
Job Nature: Data collection, writing research reports
"Through this internship, I had the opportunity to engage in the data collection process of other disciplines, allowing me to absorb knowledge from different fields and enrich my own learning. The process of writing research reports has improved my writing skills. In addition to my primary responsibilities, the supervisor also arranged visits to key construction museums and high-tech companies in Shenzhen. These activities provided me with insights into the interconnectedness and mutual achievements of various departments within a company. Moreover, I learnt about the development and history of Shenzhen through the museum visit, and the content of the arranged lectures was related to emerging economic sectors, providing me with a better understanding of the direction of economic development."