Professor Stephen H S Wong Appointed Head of United College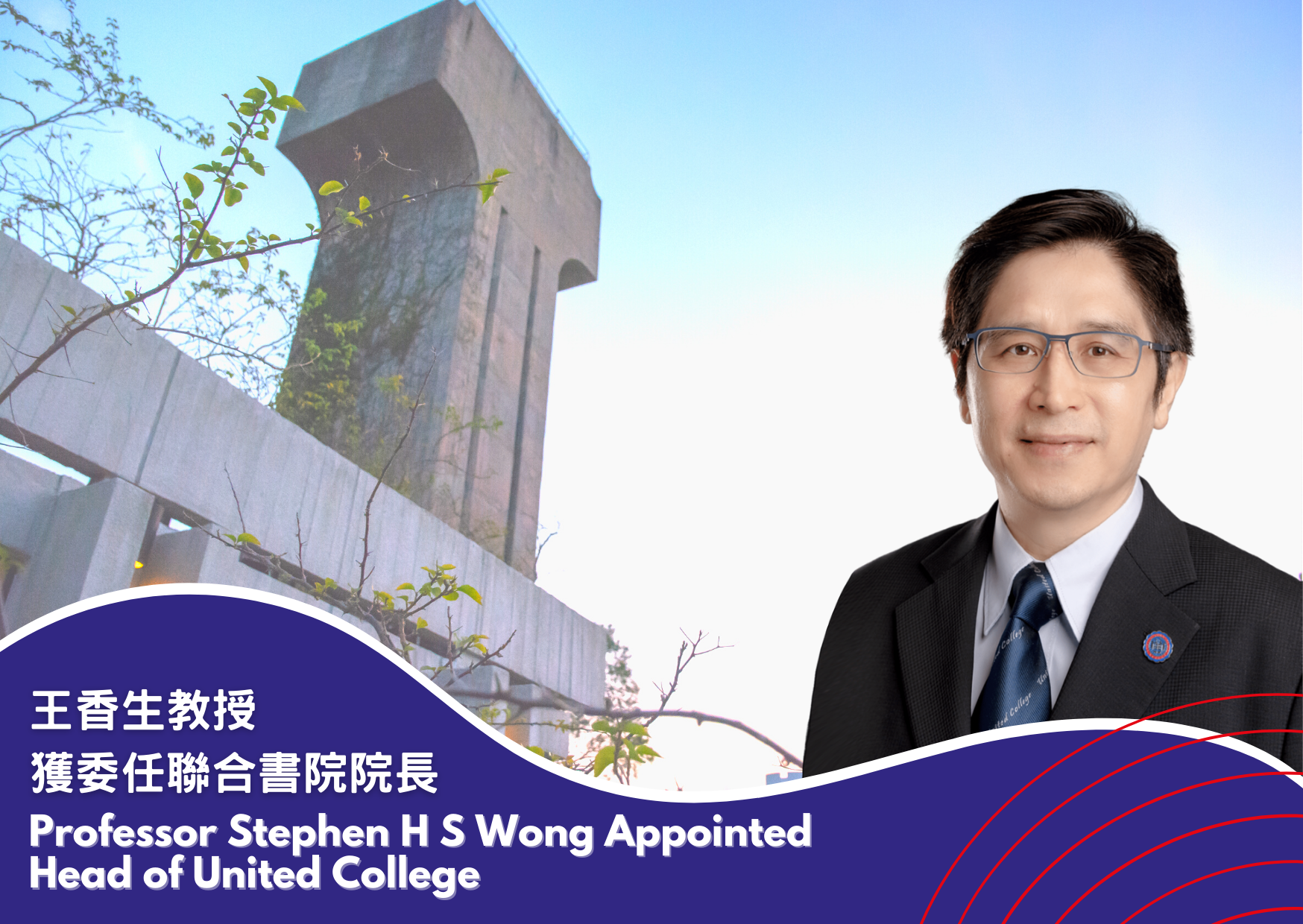 The Council of The Chinese University of Hong Kong (CUHK) has approved the appointment of Professor Stephen H S Wong, as Head of United College for an initial period of four years from 1 August 2022, succeeding Professor Jimmy C M Yu. The University and College are deeply grateful to Professor Yu, who has served as College Head for 10 years, for his dedicated service and significant contributions over the years.
Professor Stephen H S Wong graduated with a bachelor's degree in Education from The University of Liverpool in 1987. He obtained his MSc in Sports Science in 1989 and his PhD in Exercise Physiology in 1996 from Loughborough University as a Commonwealth Scholar. Professor Wong joined CUHK immediately after receiving his PhD and is currently Professor of the Department of Sports Science and Physical Education. He also serves as Associate Head of United College and Director of the Hong Kong Institute of Educational Research, CUHK. A highly committed educator and researcher, Professor Wong was awarded the CUHK Research Excellence Award in 2010, and was also appointed as the VC Outstanding Fellow of the Faculty of Education between 2014 and 2019. Professor Wong is a Fellow of the American College of Sports Medicine (ACSM) and the Hong Kong Association of Sports Medicine & Sports Science. He has actively served the research and educational communities in Hong Kong and overseas.
Professor Wong's research focuses on physical activity and sedentary behaviour, and the nutritional and metabolic aspects of exercise. He has published extensively in the leading journals of his field. Professor Wong is the Editor-in-Chief of the journal Exercise Science & Fitness and an editorial board member of numerous international journals. He has considerable experience in the education sector, serving as a supervisor and member of management committees of colleges and international schools.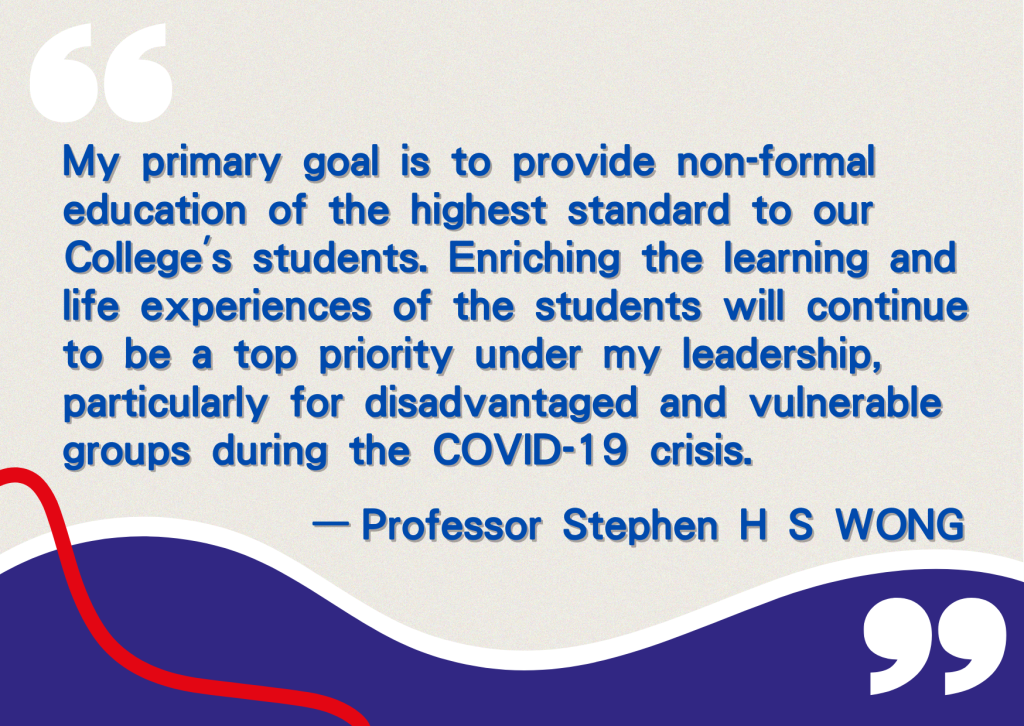 The College Board of Trustees and Assembly of Fellows of United College have also approved the appointments of Professor Martin C S Wong as Associate College Head and Dean of Students, Professor Lee Hung-kay as Associate College Head and Dean of General Education, Professor Tang Sze-wing as Associate College Head, Ms Crystal K Y Cheung as Associate Dean of Students and Dr Leung Tak-wah as Associate Dean of General Education for two years from 1 August 2022.