Promote Group Cohesion – Mentorship Programme Year-end Online Activity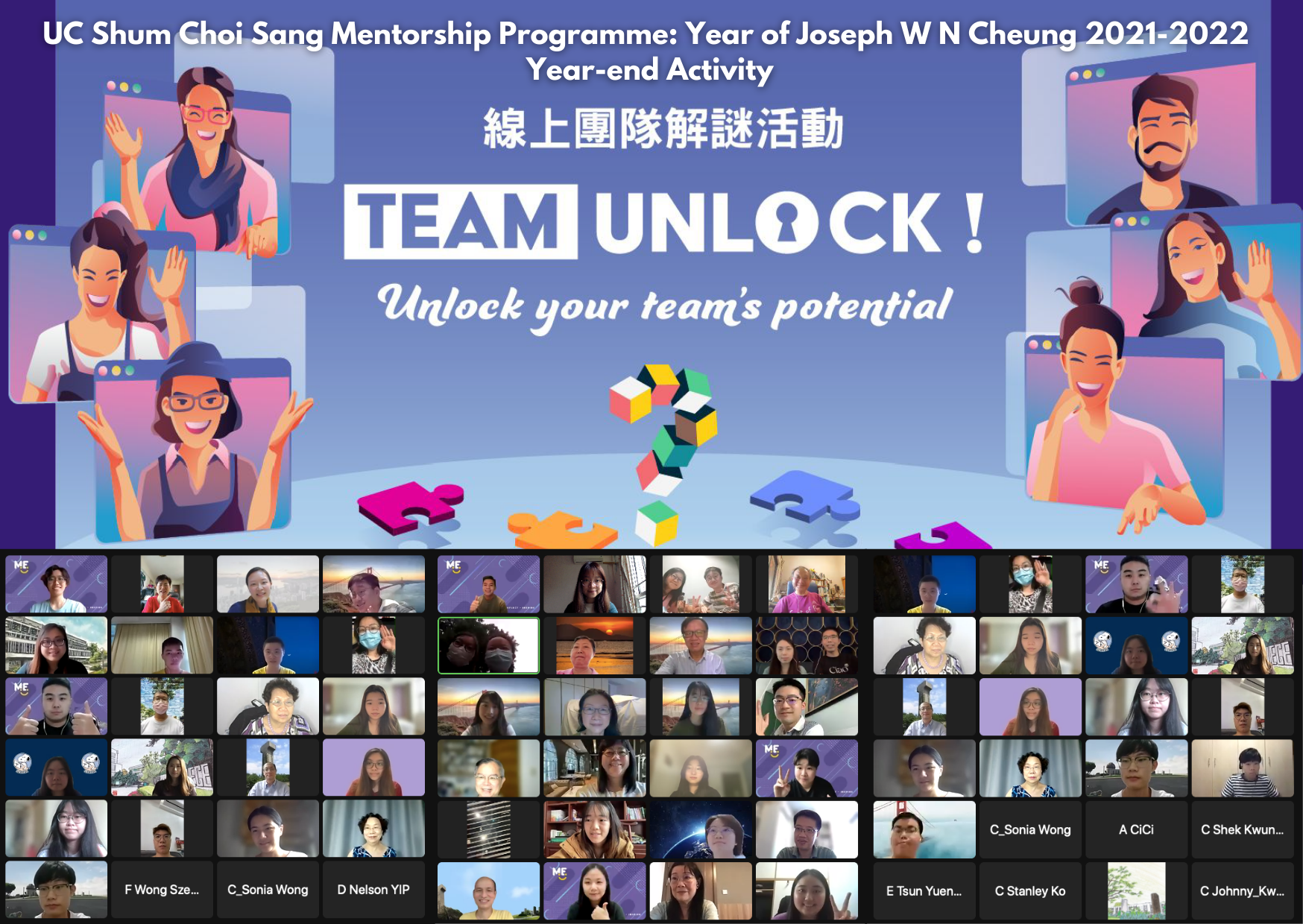 The Mentorship Programme Coordinating Committee organised a virtual room escaping game called "The Vaccine Lab" on 14 May 2022. This challenge enhanced the mentor-mentee interaction and team spirit, at the same time unlocked the team's potential on problem solving!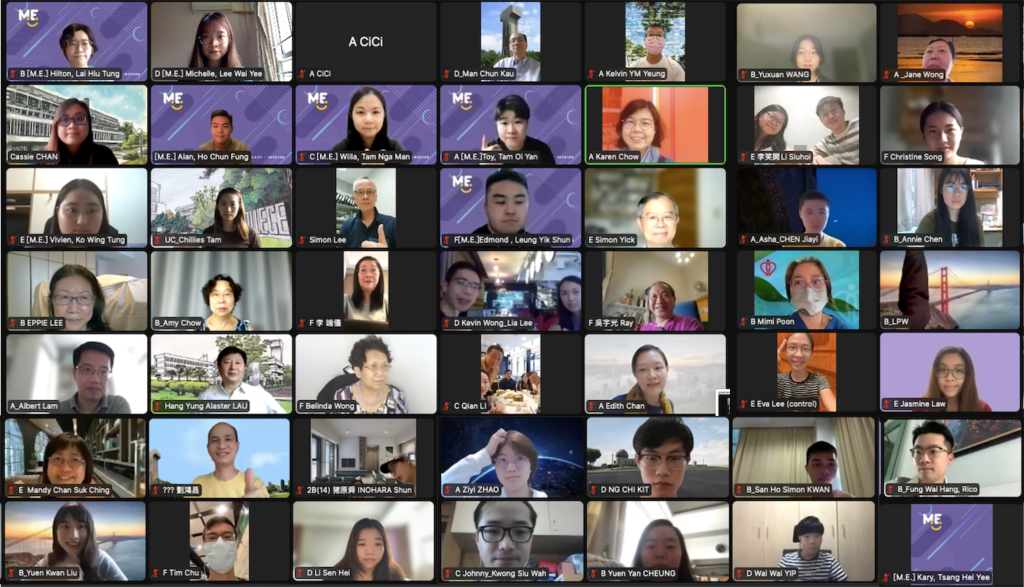 Before the challenge started, the two convenors Professor Alaster H Y Lau (2nd column, fifth) and Mr Simon K C Lee (3rd column, third) posed a group photo with mentors and mentees. They also thanked mentors for their staunch support to the programme, praised the mentees who actively participated for the entire year and those groups which organised group activities.
Mentors and mentees were divided into six teams for the challenge. They were required to find clues in the virtual world to solve eleven locks including numerical reasoning, spatial sense, and team collaboration, etc. Inside the team, there were leaders to motivate teammates, navigators to control the screen and reporters to collect clues. Mentors and mentees shared the work to gain more time in order to find Professor Kim in the game and know the best formula for the vaccine. At last, Winning team, Fantastic team and Bon Voyage team won the game.
Although only virtual activity was arranged under the pandemic, the Mentorship Programme Coordinating Committee still provided extra allowance to mentors and mentees to encourage them to find a day out when the situation was eased. It is hoped that mentors and mentees could build up long term relationship as friends even after this year's Mentorship Programme.