First Retreat to Tsz Shan Monastery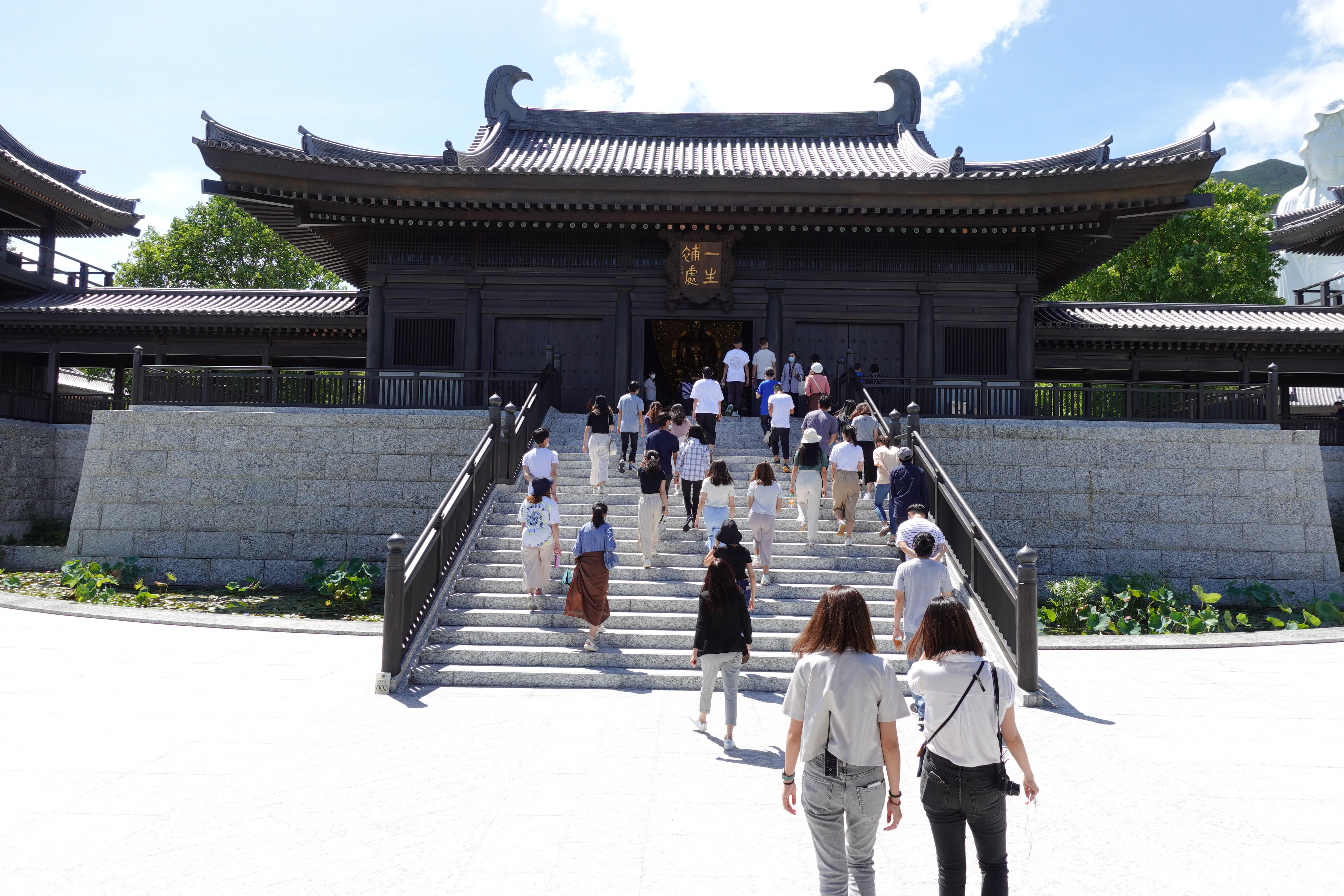 Time never stops and the fast-paced life is often stressful. To enjoy the spectacular scenery while breathing in fresh air is one of the effective ways to relieve stress. In view of this, we organised two retreats to Tsz Shan Monastery in July. By visiting Tsz Shan Monastery, participants experienced  the sense of calmness – both in the natural environment and in the atmosphere of the majestic monastery. The Monastery wishes that every visitor can re-establish the habit of taking care of the mind to nurture positive energy, in order to respond to the needs of body and mind in a proactive way.
We can enjoy a distant view of Tsz Shan Monastery from many buildings on CUHK campus. However, to visit the Buddha Hall, Guan Yin Statue and the Tsz Shan Monastery Buddhist Art Museum in person will give you deeper understanding and experience how the monastery blends and unifies with nature. With the informative guided tour, participants had better understanding of the architectural concept of the monastery, the culture of Buddhism and even some wisdom and thoughts on life. Participants also participated in the water offering – holding the water bowl in both hands and trying to walk for about 100 metres along the Compassion Path. Then participants poured water into the large bronze water vessel in front of the Guan Yin Statue. By this experience of water offering, participants learnt to put their focus on every step and feel every heartbeat in tranquility. The worries on mind were temporarily relieved.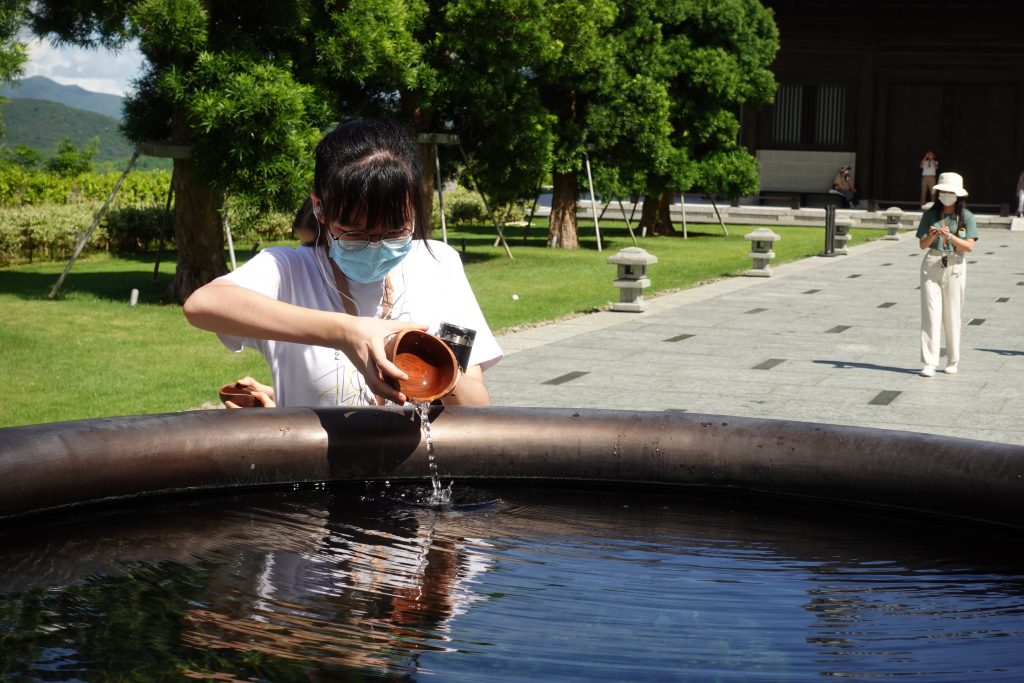 A session of agarwood incense and a sharing of the Master were arranged for participants after the visit. What is your impression towards a master at a monastery? We believe that masters of Tsz Shan Monastery are beyond from your imagination. The interesting sharing from Master and the mindfulness practice guided by him allowed everyone to put aside the pressure from the outside world temporarily and get a moment of peace.
All participants had chance to use the sense of smell to try the fragrance of agarwood. This unique fragrance helps to relieve stress. It is interesting that this aroma can help people to stay calm and peaceful. How much do you know about agarwood? Agarwood is known as "the Wood of the Gods". Agarwood trees do not produce agarwood fragrance under normal conditions, but when the tree is damaged, such as being injured by lightning, being bitten by birds and insects, or other diseases, the agarwood tree will heal itself by slowly accumulating the oil and fragrance in the tree body. This is how the precious agarwood comes.
The world is ever changing, and it is inevitable that we will face challenges. Hope we can learn from the agarwood trees.