UC Drama Club Participated in the CUHK Drama Competition with "Transp. 9"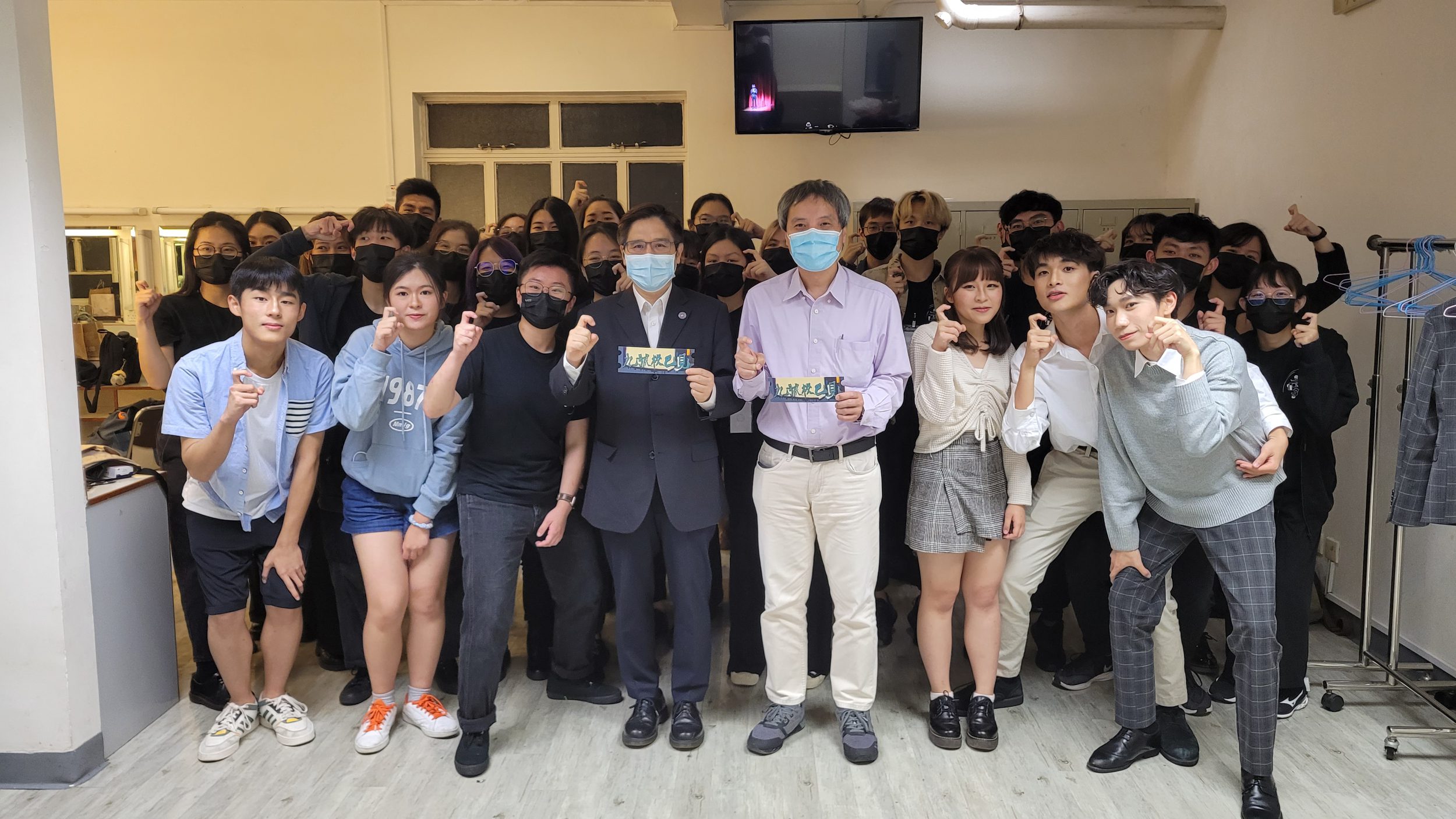 The CUHK Drama Competition of this year was held on 28 October and 3 November 2022 at the Sir Run Run Shaw Hall. The United College Drama Club's entry "Transp. 9" was staged on 28 October 2022.
▼Thoughts after UC Drama Club participated in the CUHK Drama Competition
There is no Route No. 9 among all CUHK School Buses. Why did the CUHK students in the play still take risk boarding the "Transp. 9"? "Transp. 9" was not an ordinary school bus, it was like a time machine, carrying passengers through parallel spacetimes. Although the main characters of the story wanted to escape from the reality, this "Transp. 9" shuttled them through space and times, took them back to the past and faced themselves. At the end, they could make their own choices.
We all love humanized stories, and "Transp. 9" is exactly one of them. In this emotionally sensitive generation, we are reluctant to face the harsh realities or make muddled decisions, never getting to know ourselves deep enough. The characters of the story can find their answers through the "Transp. 9", and we hope that through this story, the audience can regain the courage to face the reality and live their true selves.
The feature of this script is that the story was set in CUHK, and we have always wanted to do something "very CUHK" in the CUHK Drama Competition. Therefore, in addition to the plot setting, our sound designer purposely took the school bus and record the sounds, hoping that the audience would have resonance. Nearly all of our current crew and helpers had participated in the drama competition of last year, but it was cancelled due to the COVID-19 epidemic. We are glad that this year's competition has been held smoothly, which not only pushed us to do better, but also benefited us from the judges' valuable comments and the performances of other drama clubs.
I would like to thank the crew members on the stage and behind the scenes, for their dedication to the performance in this competition, and hope that they can take this experience and bring us another "fun and happy" drama in the annual performance held next year.  
UCDC Chairperson FOO Wing Lam/UCLLB Year 3