CUHK Long Service Awards 2021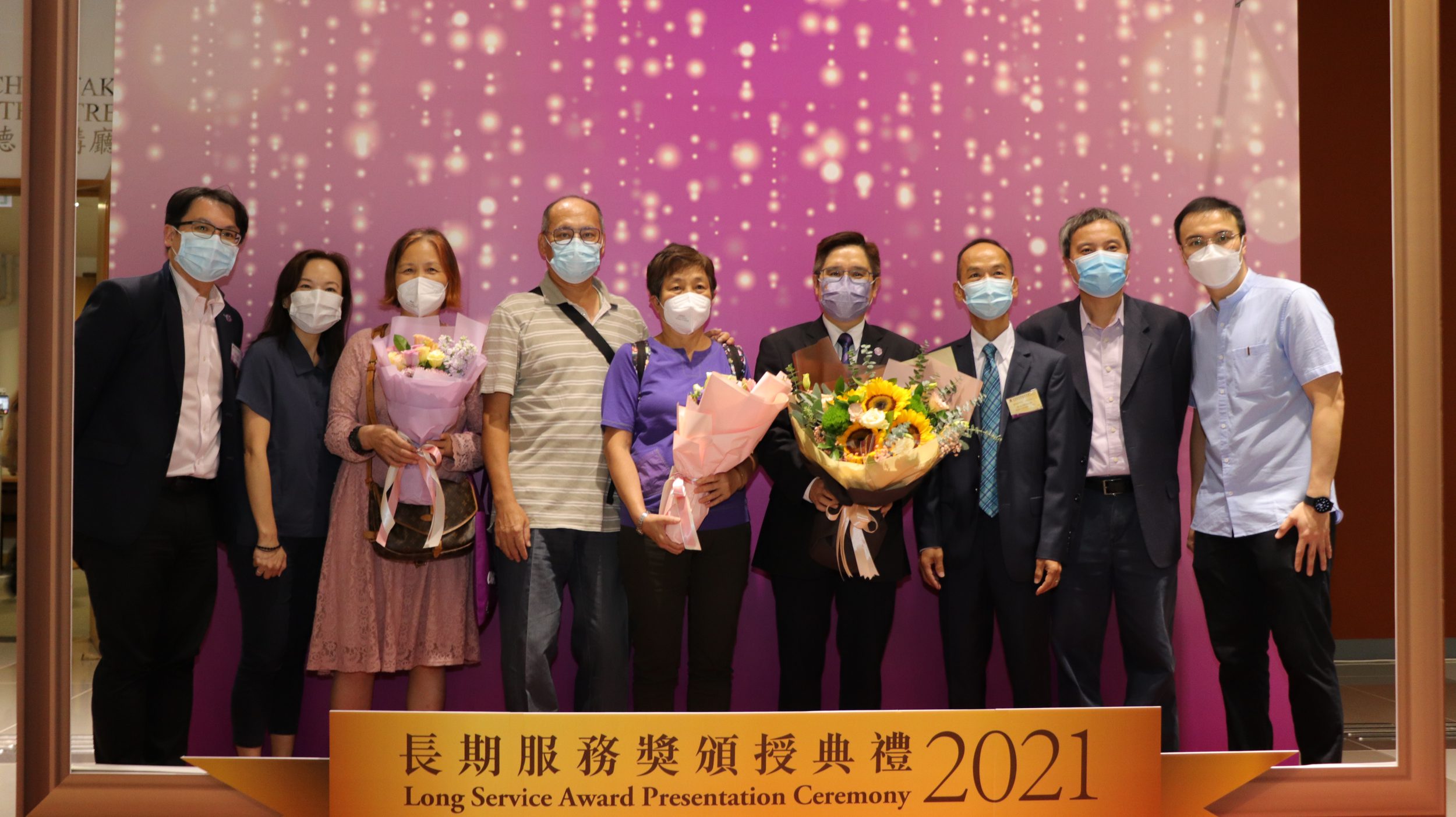 Professor Stephen H S Wong, College Head, was awarded the CUHK 25-year Long Service Award this year. Retiring staff, Mrs Yu Ho Lai Ling, Workman I and Ms Fong Yuen Yu, Workman II were awarded the CUHK 35-year and 15-year Long Service Awards respectively.  College colleagues congratulated three awardees in person at the prizing ceremony held on 7 September 2022.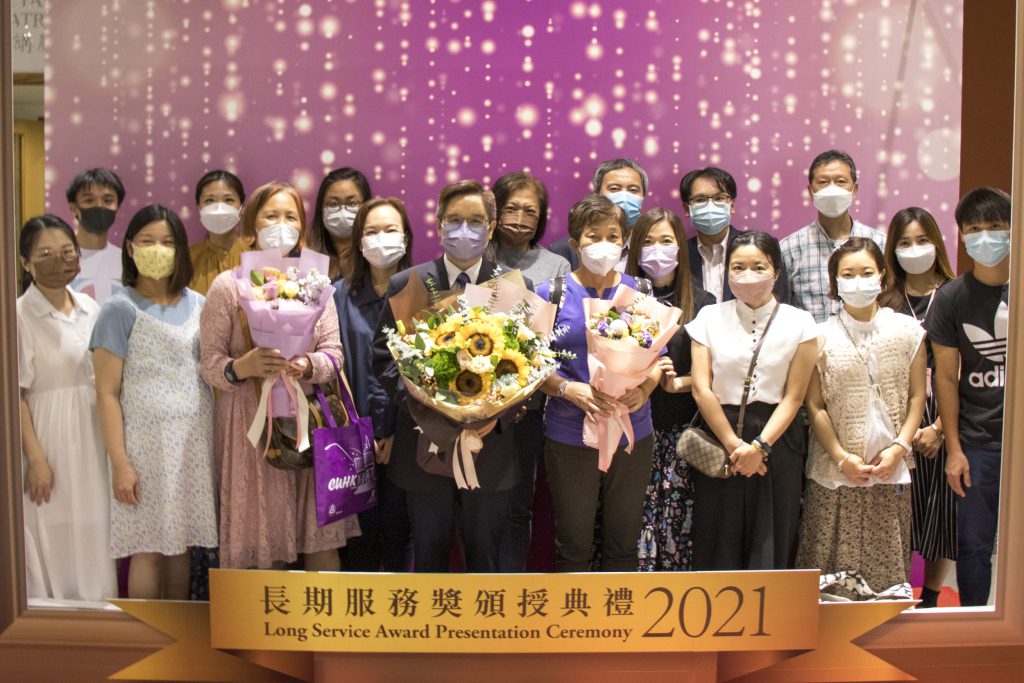 With a huge group of valued staff members who are always ready to serve and contribute, the university and the colleges will continue to flourish and develop. Warmest congratulations to this cohort of awardees of CUHK Long Service Awards! Thank you for your contributions to the university and the college over the years!