Delegation of Tongji University Visited UC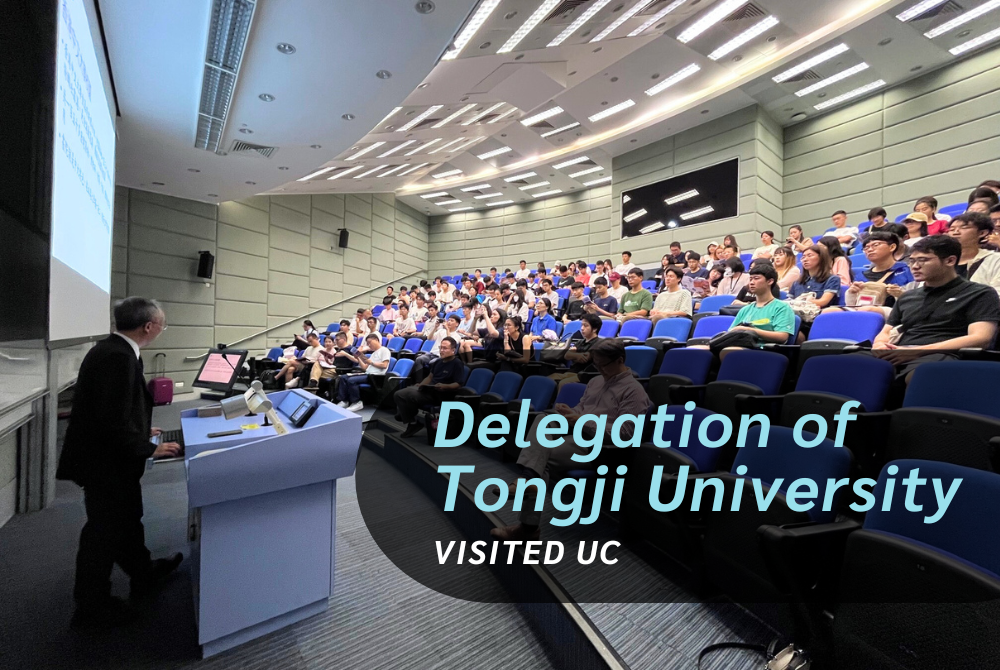 A delegation of over 100 teachers and students from Tongji University in Shanghai visited the College on 21 July 2023. Professor Tang Sze Wing, Associate College Head, received the delegation and delivered a sharing on the unique college system, illustrating the roles and responsibilities of College on students development.
After that, the delegation visited the College campus and facilities, including the Adam Schall Residence, Shum Choi Sang UC Archives and Tien Chi Microcomputer Laboratory, knowing more about the College's history and latest development.