Focused On Service, Concentrated on People – Interview with Professor Stephen H S Wong, New Head of United College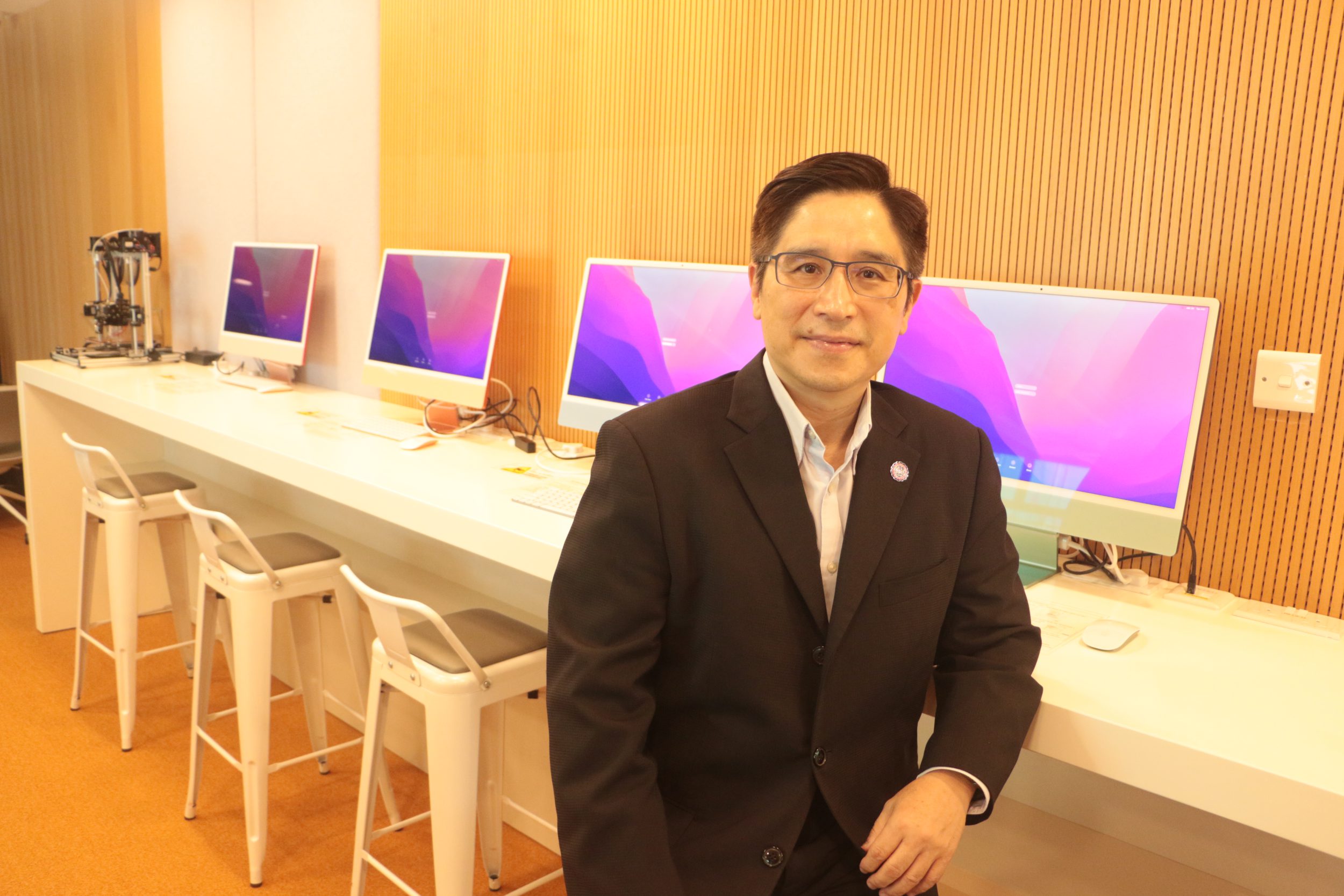 Student Translator: Chloe C Y Ng (TRAN/Year 4)
Professor Stephen H S Wong has been appointed as Head of United College for four years, with effect from 1 August, succeeding Professor Jimmy C M Yu. Professor Wong is currently Professor in the Department of Sports Science and Physical Education, Director of Hong Kong Institute of Educational Research, and Fellow of American College of Sports Medicine (ACSM) and Hong Kong Association of Sports Medicine and Sports Science. He has bonded with United College since his university years as a student. He visited the College's Thomas H C Cheung Gymnasium for competitions and took pictures at Adam Schall Residence and with the stele of United College near the bus stop.  
Previously Dean of Students Committed to Promoting the GOAL Programme
Professor Wong has been devoted to college activities and services for 26 years, after joining CUHK and United College in 1996. He served as Dean of Students from 2007 to 2012. Professor Wong recalled, "During the five years, we were highly engaged in residence and community work. I was deeply impressed by the students' enthusiasm, their active participation, and the close connection with the College. Another unforgettable experience was our successful promotion and the launch of the Globe-Oriented Active Learning (GOAL) Programme, which is well-received by our college students nowadays." Professor Wong established the GOAL Programme in 2008 and integrated all individual college exchange programmes. The programme is in line with the trend of globalization and multicultural campus. Students were offered scholarships to study abroad, and to learn and grow with other talented adolescents over the world.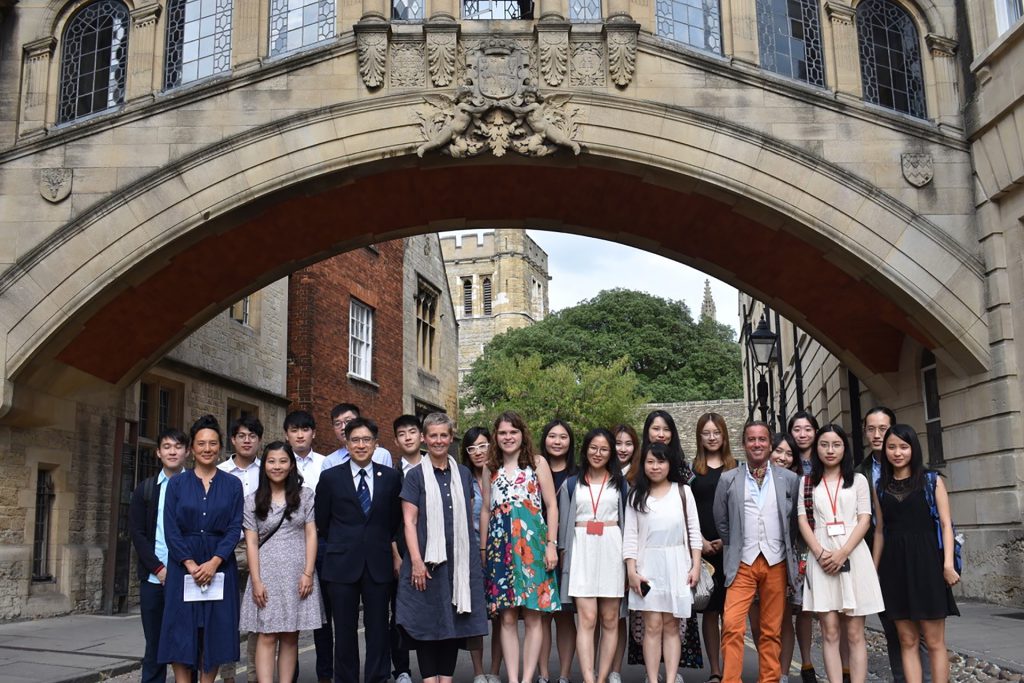 Professor Wong continued, "The GOAL Programme allows more flexibility and can be more people-oriented in the selection of students. When processing applications in the past, we usually emphasized students' academic or personal interview performance. However, we also observed various talents of students from different departments during group interviews. For instance, business students are accustomed to oral presentations, and can stand out in just 5 minutes; engineering students are usually more observant, and seldom take the initiative to speak. As a result, we will consider various factors in the selection process. When students have achieved only satisfactory grades but with an outstanding service record, we will handle the case with moreflexibility. Some students may have broadened their horizons and changed a lot after going on an exchange. As long as students are willing to, we will try our best to give them a chance.  
Two pictures are hanging on the wall in the Head's office, capturing the fond memories of Professor Wong's trips to Oxford University in England with the exchange students. "I guided students to Oxford for language and cultural exchange at least thrice over the past ten years. I hope my colleagues will continue to enrich the content and inject new vigour into the GOAL Programme. Given the pandemic situation, social status and contemporary development, we can also explore the opportunities to visit world-class universities in Asian countries like Singapore, Japan, South Korea, and even countries in the Middle East. Students are eager to make new explorations – the GOAL Programme ought to be full of vigour and vitality."
Concurrently Serving as Associate Dean, Working Closely With the Alumni Association
Professor Wong started serving as Associate Dean of United College in 2011. During his terms of service, he worked closely with the Alumni Association, deeply understanding its development and operation. "United College was established in 1956, and its origin can be traced back to even earlier years, with a large population of senior alumni. It has been a long way since the College's establishment, along with the tenacity and diligence of many people. The unity and support from alumni have touched our hearts." Professor Wong believes this is what makes the students of United College unique. "Our alumni conform to the pragmatic and innovative spirit promoted by the College, which is shared by our graduates who have a strong sense of belonging and are willing to dedicate themselves to the College and the University. Many of our graduates are serving in the Alumni Association of CUHK and a wide range of positions. I have met many college graduates in different activities. They are eager to serve the College and the University." 
United College, as one of the large-scale colleges, has nearly 3,500 students and 29,000 alumni. Bringing everyone together is never an easy task. Professor Wong expressed, "Fortunately, our students are very devoted to college life. Our General Education Courses, together with the wardens of four student hostels and two non-residential halls, have played a great role in shaping the College into a welcoming home, supporting students in their daily lives. These all helped create and maintain a strong cohesion between students and the College. Unlike the other two founding Colleges with special values and beliefs, our students and alumni can be pragmatic and innovative, realising the college motto of Ming De Xin Min. We are free but not loose. We understand and respect the history, but our minds are constantly renewed; we are motivated to innovate, move forward and never let history become an obstacle or a burden. Most of our students and alumni are Glorious United Men, forward looking and energetic, among which many are outstanding leaders in different industries. We are really proud of them."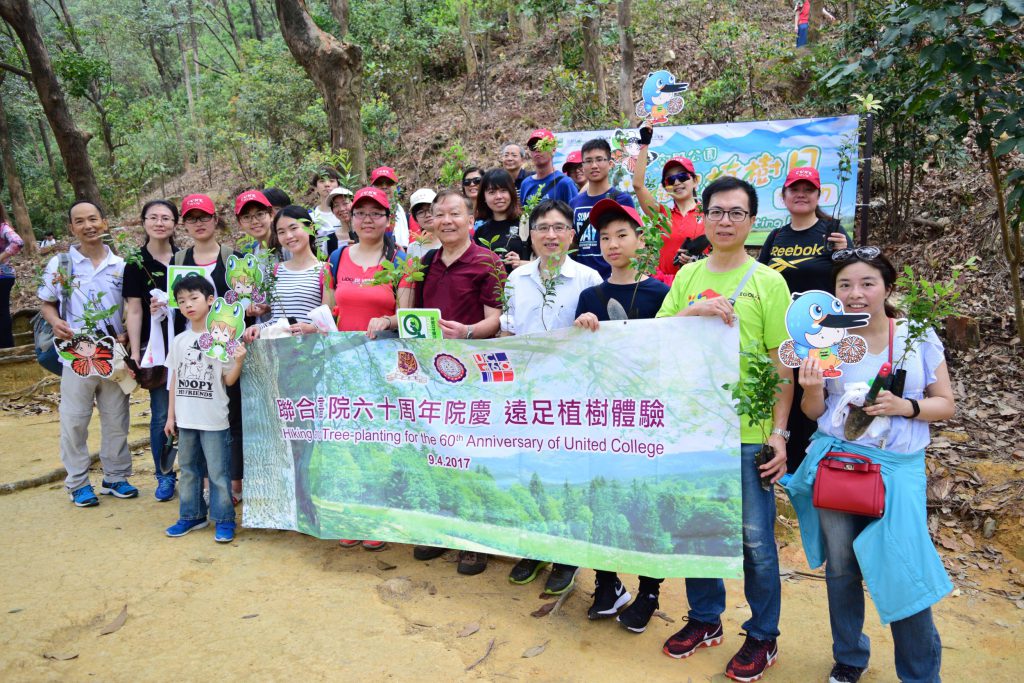 A Heart Devoted to Serve
The old saying goes, "The original intention is easy to obtain, but it is always difficult to keep." Yet, Professor Wong is consistent in his work ethic along his long journey to serve in CUHK and the College. "Being appointed the new Head of the College, my work motto stays the same – to serve. This means serving students and colleagues, as well as promoting the development of United College. I trust that the team will make good decisions, and the intention to serve others fuels our motivation. It is my attitude towards life – I come to serve, not to be served. I believe all our students and colleagues possess a heart willing to serve people." Having worked more frequently at the frontline, Professor Wong is well aware of realistic situations. Since his new appointment, he can communicate the messages accurately and practically to the University, the College Board of Trustees, and other stakeholders. "The two are in fact interrelated. A clear understanding and expression of reality are beneficial to development. As the new role concentrates more on planning and administration, and I love interactions, I plan to strengthen my communication with students and colleagues as soon as possible. Therefore, when the pandemic eases, I can further promote learning and non-formal education for college students." 
Having devoted himself to the education sector for many years, Professor Wong holds many positions in both local and international research and education institutes including the supervisor, school manager, and editor-in-chief of academic journals. "I have spent much time on work. I am a Professor of my own department, the academic advisor of postgraduates, and have mentored eighteen PhD students to completion, which is  a relatively large number in my department." He laughed, "Over the past years in CUHK and United College, I tried my best to serve, which I think is extremely meaningful. My work has brought great joy to me and I am honored to be involved." Professor Wong has careful time management to strike a balance between serving the Department and College, "Fortunately, my students and research teams are operating well, so I have the confidence in managing both. I hope to establish a culture of teamwork and service with my colleagues, including genuine communication. Whenever facing problems related to work or other aspects, I hope they can feel free to talk about these issues. As I am open to discussions and supervision, they can discuss with me ways to improve." Despite taking on a new role, Professor Wong is too calm and modest to express, "After all, I have been serving the university for a long period of time. I am reasonably familiar with it. I am happy with my work now: A new experience is around the corner, but there is not too much pressure. If there is much pressure, I will not worry too much and bear more than I can. I will do my best and be at ease afterwards."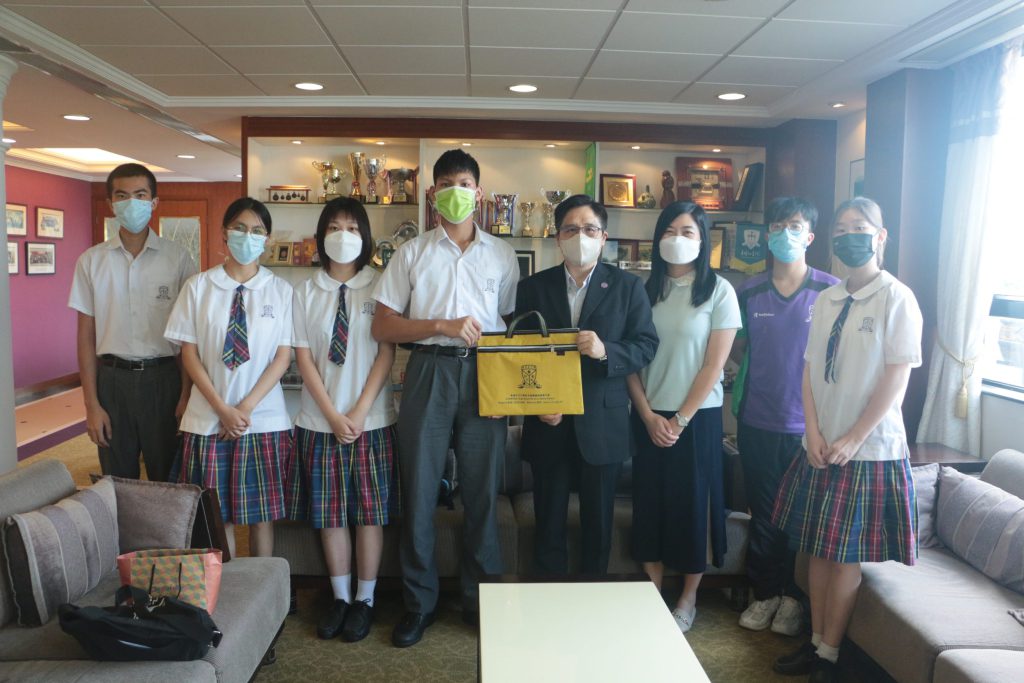 Future Development of the College
Regarding the future development of United College, Professor Wong said it will be in line with the University's strategic plan, CUHK 2025, covering areas such as education, student experience, alumni engagement, global engagement, and social responsibility. "We have been following these directions, which our colleagues will explore more opportunities to promote in college activities. Nowadays, students are always encouraged to learn from their university life and gain work experience in the community. Our staff in the General Education Office have been incorporating these elements into future activities and developing social practice activities, such as service learning. It is vital to inform our alumni, who have made donations and put efforts into our work, of our progress and future development. On campus, we strive to promote a diverse, cooperative, inclusive, and internationalized environment. We have been talking about globalization, but it is high time to let students understand the importance of a respectful and inclusive environment. We will work toward the United Nations Sustainable Development Goals (SDGs) to remind ourselves of our identity as stakeholders in the global village and the international community. We will also raise students' awareness in this regard. My colleagues and I will collaborate to incorporate the University's strategic plan and the United Nation's SDGs into our future action plan. With such mentality and actions, students and teachers collaborating with us can invariably enhance their knowledge and understanding of the belief, which is the desired outcome of non-formal education. Therefore, in the future, I will work closely with my colleagues to plan and promote this part of the work. If students can benefit from it, I will have more motivation. All in all, I am excited to be involved." 
During the pandemic, many student activities were suspended. Hearing that some of our graduating students have planned to defer their studies for a chance to exchange next year, Professor Wong immediately responded, "We must be well informed of these situations. We always work to provide more and better opportunities for our students. For example, can we increase the quota to 13 or 15 students for an activity? Or can we give priority to graduating students? We understand that the pandemic has placed a heavier financial burden on parents and students. Therefore, I can re-allocate resources to offer more student scholarships. I will direct these concerns to the chairmen of various committees and front-line colleagues in meetings. As there are fewer activities during the pandemic, we should be able to manage financially when the activities resume. We can design more flexible measures taking reference from the original ones, adopt agile measures according to different situations, and help as appropriate. In this way, students will also feel the people-oriented spirit promoted by the College." 
Cultivating Tenacity through Sports
Speaking of leisure activities, Professor Wong said his hobbies range from reading to doing sports. "I have my bicycle in my office, and I like riding it to the Science Park. Sometimes, I go brisk walking for one to two hours. As I am very conscious of avoiding sports injuries, Irarely engage in strenuous exercises." Professor Wong puts a great emphasis on sports. He added, "It will be helpful for children to handle various emotions or face wins or losses in lives if they participate in more sports activities, especially at the high level of competitions. Apart from quiz games, can you think of any situation more intense than a sports competition? You may feel mentally and physically excited, or have done your best but still lost the game at the end. You may even lose the game only because of a misjudgment made by a referee. It is exactly a microcosm of our lives – like when we finished a quality essay and submit it to the editors of publication, who may not understand your arguments or even reject yourwork at the first glance." 
He recalled the old memories with a smile. "I like playing ball games and athletics. My alma mater in the United Kingdom has long ranked top in the area of sports. Although only members of the First Team can represent the university and join inter-varsity sports competitions, the university makes another arrangement not to let students down. Students who are interested in playing sports can join the Second or the Third Team. I am very proud thatI was the first Chinese selected to play in the First Team! Despite the intensive training, I survived and enjoyed the time I spent."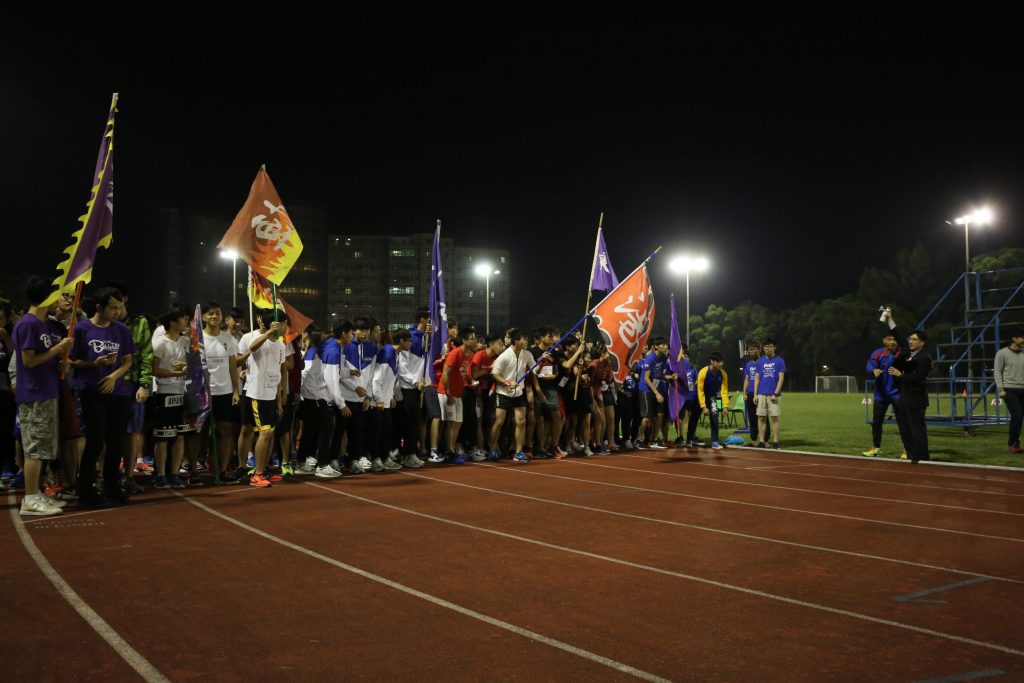 The experience had brought an impact on Professor Wong. "At first, I was like a typical Hong Konger, who could be easily annoyed by losing a game. I kept talking about the game in the changing room, and my teammates were discussing what to drink later. My teammates tried to comfort me by saying that 'it was just a game!'" I suddenly realized that they were right – it was a game only. It reminded me to learn from experience and move on. We work hard and play hard, which is a great life attitude. Winning or losing a game is part of the learning process, but full participation is most important. People who have learned to gain from experience since childhood always find inner peace during the ups and downs in life. It is crucial to mental health." 
After joining the University, Professor Wong also participated in the CUHK Vice-Chancellors Cup, leading the basketball team. He said,  Sometimes, I served as a guest speaker and helped in primary and secondary schools. I encouraged schools to give students more opportunities to engage in sports activities and train their bodies. Sports or outdoor activities can  help students to be more independent and improve their all-rounded abilities required for personal development and social expectations. Such kind of training and opportunities may not be easily attained in classroom learning. Compared with closed-skill sports like running and swimming, ball games are much more complicated as they require collaboration among teammates. People playing ball games since childhood will have a richer social experience, allowing them to become law-abiding citizens and better team players. They will respect their opponents, showing no arrogance in victory and no despair in defeat. Similar to conducting a research study, learning from failures can make one more resilient. I have such experience and now can manage difficulties and adapt to different environments."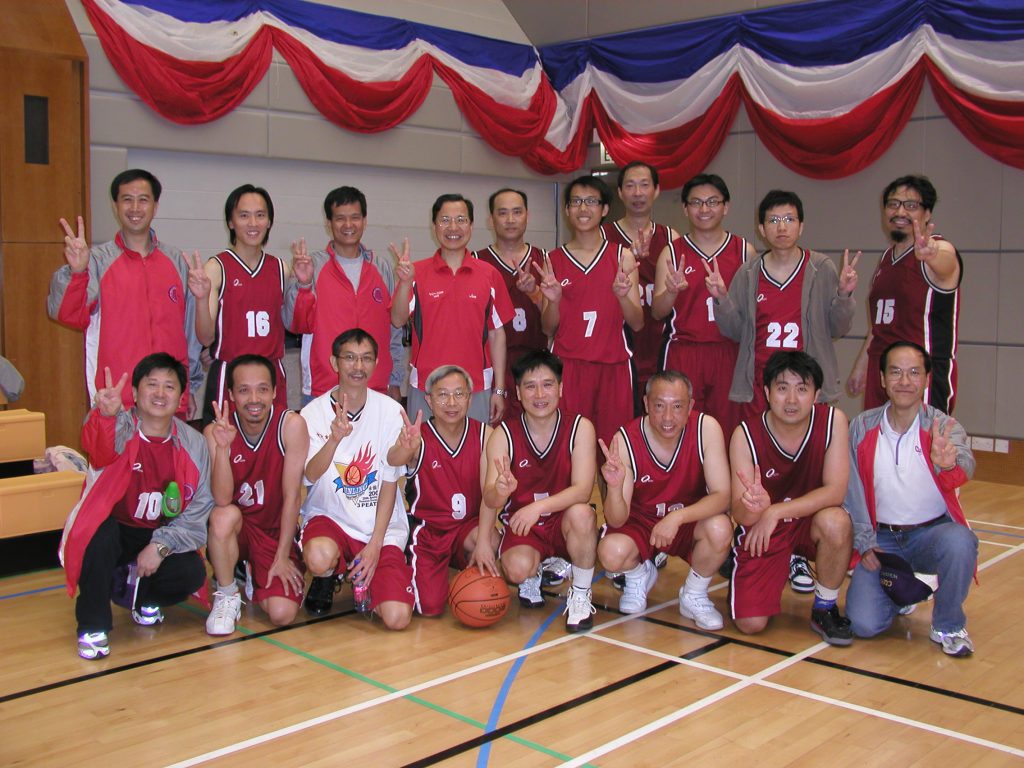 Professor Wong sighed, "Perhaps Hong Kong over-emphasizes the 'Central value', the elite system and the competitive culture. We should broaden our horizons and think outside the box – accepting ordinariness but not mediocrity, and of course, everyone loves delicacy. A university ought to be a place for students to embark on the journey to their dreams. Our college activities will focus on the mental health of students and the promotion of their wellbeing, guiding them to understand and overcome life obstacles in learning and personal growth. Through the activities, students will learn to analyze the causes of failure, search for solutions, increase willpower, and take challenges head-on." 
Expectations of United College Students  
Professor Wong anticipates that students can cultivate a sense of social responsibility, a positive life attitude and care for society more. They should keep equipping themselves to become talents with global vision, innovation, accountability, and leadership skills. He looks forward to seeing students take root in Hong Kong, embrace their Motherland with a global vision. "Instead of simply striving for personal achievements, students should develop a sense of national identity and be grateful to family members, society, and the country. Hong Kong, a melting pot of Eastern and Western cultures, has shaped our youth with traditional Chinese virtues. Students should also broaden their horizons in their studies, apart from focusing on professional development. In the coming five to ten years, the development of the Greater Bay Area, supported by favourable government policies in Mainland China and Hong Kong, will provide plenty of job opportunities for our students. Rather than staying in a small city, students are encouraged to take on the challenge to work and contribute. Although it takes time to adapt, the personal development of students will benefit from this understanding and the embracing of the opportunities." 
Dedicated to promoting non-formal education in the College, Professor implements holistic education and proactively builds a harmonious life-and-study community on campus. He has effectively integrated personal growth education into college education to develop a people-oriented, inclusive, and caring teacher-student relationship. It is believed that, under the leadership of Professor Wong, our new College Head who truly loves UC and its students, the glorious light of United College will continue to shine and shine even more brightly.