Put Your Thoughts Into Action – GSSA Sharing Session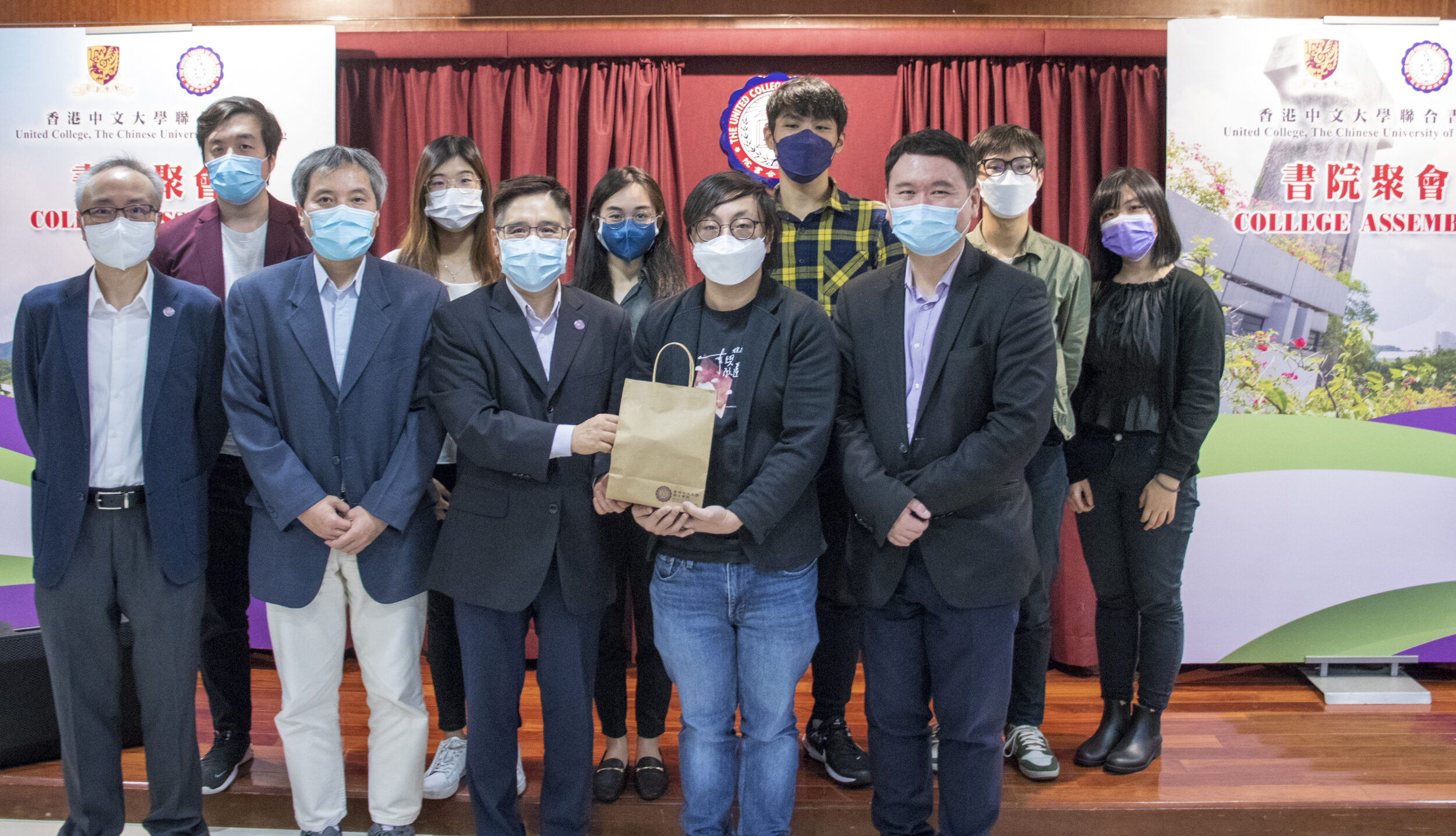 United College Social Innovation and Experiential Learning Project 2021-2022 Group Sense Social Innovation and Sustainable Development Award (GSSA) Sharing Session was held on 3 November 2022. The three awardees shared their findings and accomplishments in execution of the projects. The professional trainer of this project, Dr C A Tse, Founder of Social Entrepreneurship School Education (SEnSE), shared the updates and development of social enterprises in Hong Kong. He also encouraged the awardees to further develop their projects in a sustainable way. In addition, Dr Tse invited students who concern social problems to join the GSSA2022-2023.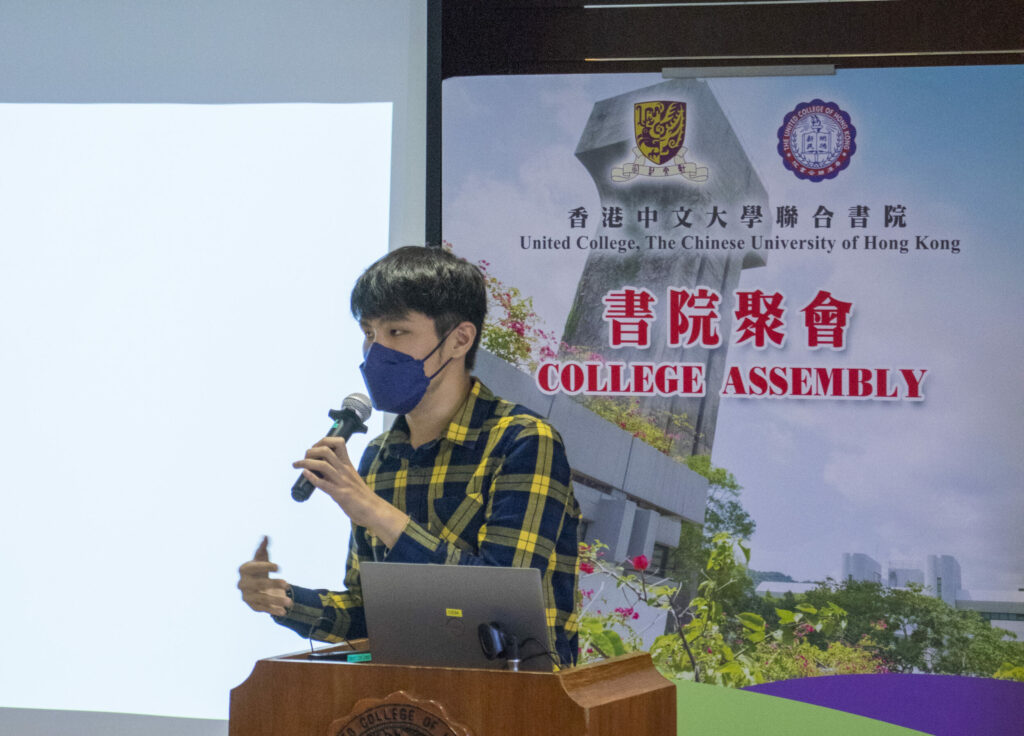 Sam Chan stated that the project of "Sai Kung ARG" promoted the participants' belongings of community by featuring the architectures and the stories of the community in the tour. The project originally planned to have a tour at Sai Kung but eventually changed to To Kwa Wan and will have another one to Tuen Mun in January. The local tour aimed to develop participants' sense of belongings and connections to the community in order to facilitate sustainable development.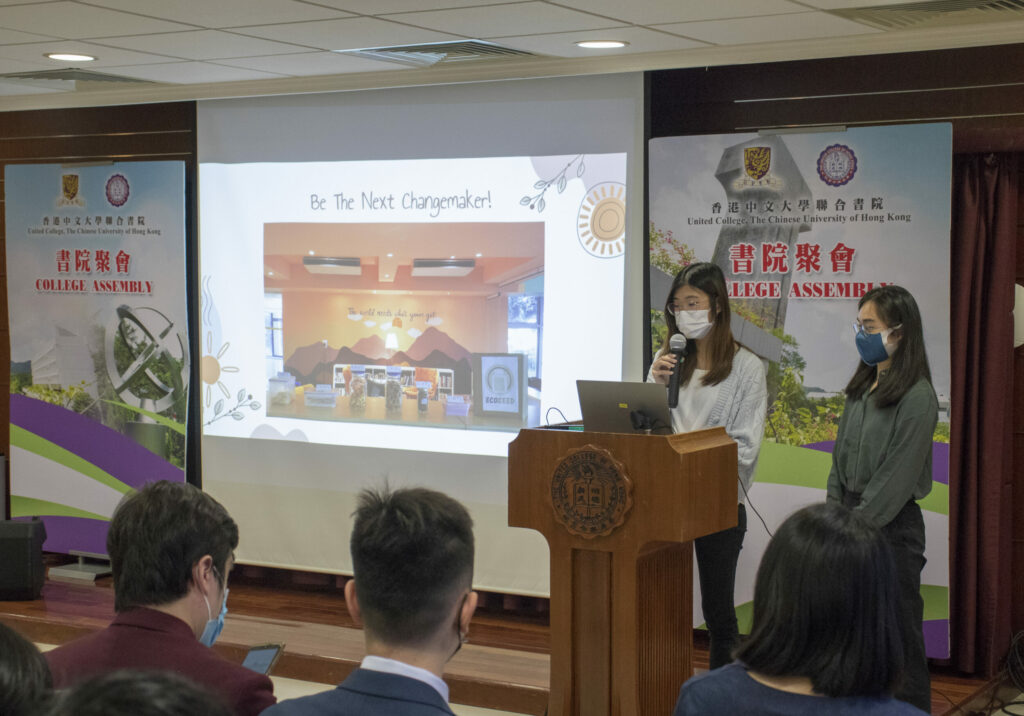 In this summer, "中大裸買" organised nine sessions of co-purchasing and executed "naked shopping" of some local products at CUHK, reported by Wong Yuen Man and Chung Ka Wai. The project aimed at promoting the reduction of the use of plastics, support local products and sustainable community! The project saved more than 300 plastic bags in total.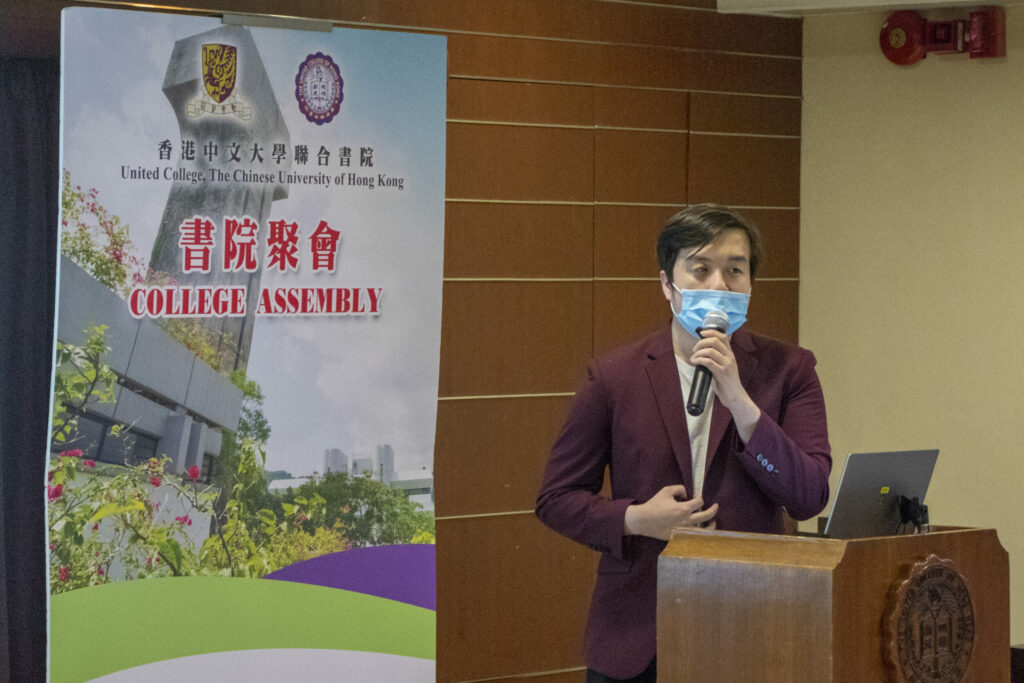 "Companion HK" launched an online platform for peers counselling, trained the trainer and matched the people in need. Michael Chan stated that the project served 50 times and 80% of the participants were relieved and being understood. 
Riding on this sharing session, the College announced that the 2022-2023 GSSA competition would soon open for application. Stay tuned and seize the opportunity to make your thoughts come true!