Service-Learning Pilot Scheme 2023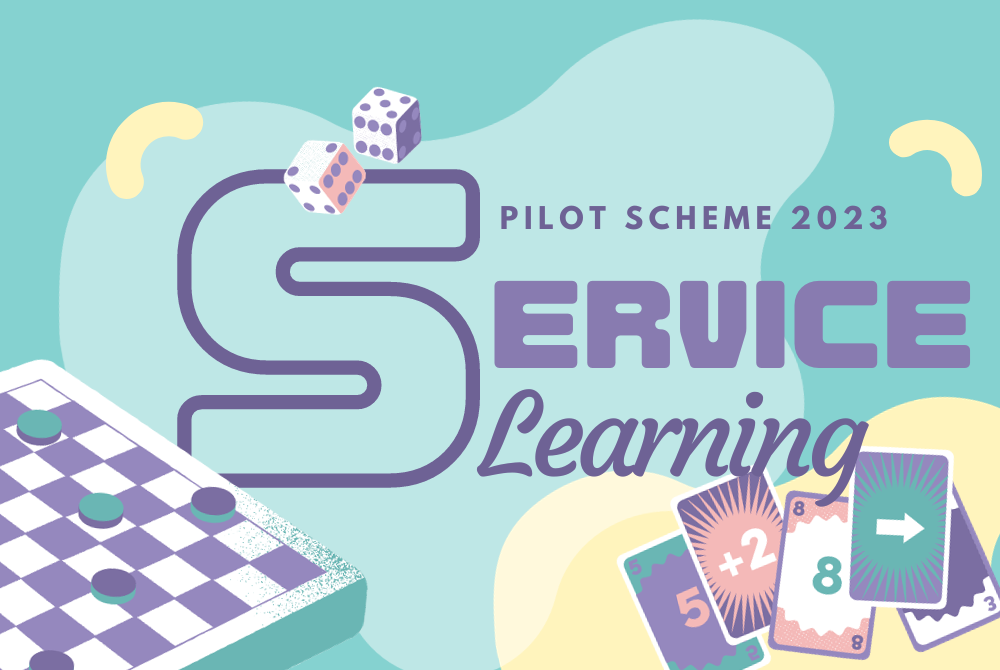 To encourage students to actively participate in community service, the College launched a Service-Learning Pilot Scheme during the summer vacation of 2023. Twenty students joined the scheme and served two elderly centers by modifying and designing boardgames in two local elderly centres.
The pilot scheme was divided into three parts. Since most of our students had never participated in boardgame design for elderly before, the college invited a social enterprise – Eldpathy, to organise a workshop about elderly's life. The workshop helped students to gain greater understanding on elderly's physical limitation, psychological needs and the details to consider when designing boardgames.
Next, in late May and early June, the students started to amend the boardgames to fit the needs of the elderly. Students brought the tailor-made boardgames to local Community Centre and engaged a group of elderly to try the game out. Through this process, the students were able to apply what they had learned in practice, interact with the elderly, and understand their feedback and needs.
Finally, in mid-June, the students shared their learning and experience with other participants during the post-service sharing session. This allowed for mutual learning and exchange among the students, as well as inspiration from the experiences of other groups.
In addition to training students' design thinking and communication skills, this scheme nurtured students' ability to get along with the elderly. During the sharing session, the students expressed that their interactions with the elderly made them realize that the elderly are actually wiser and more adorable than they had imagined.
Let's find out more on Service-Learning Pilot Scheme 2023: