We Are Far Apart And Yet So Close In The Virtual World – Shum Choi Sang Mentorship Programme 2020-2021: Year of Kelvin Y M Yeung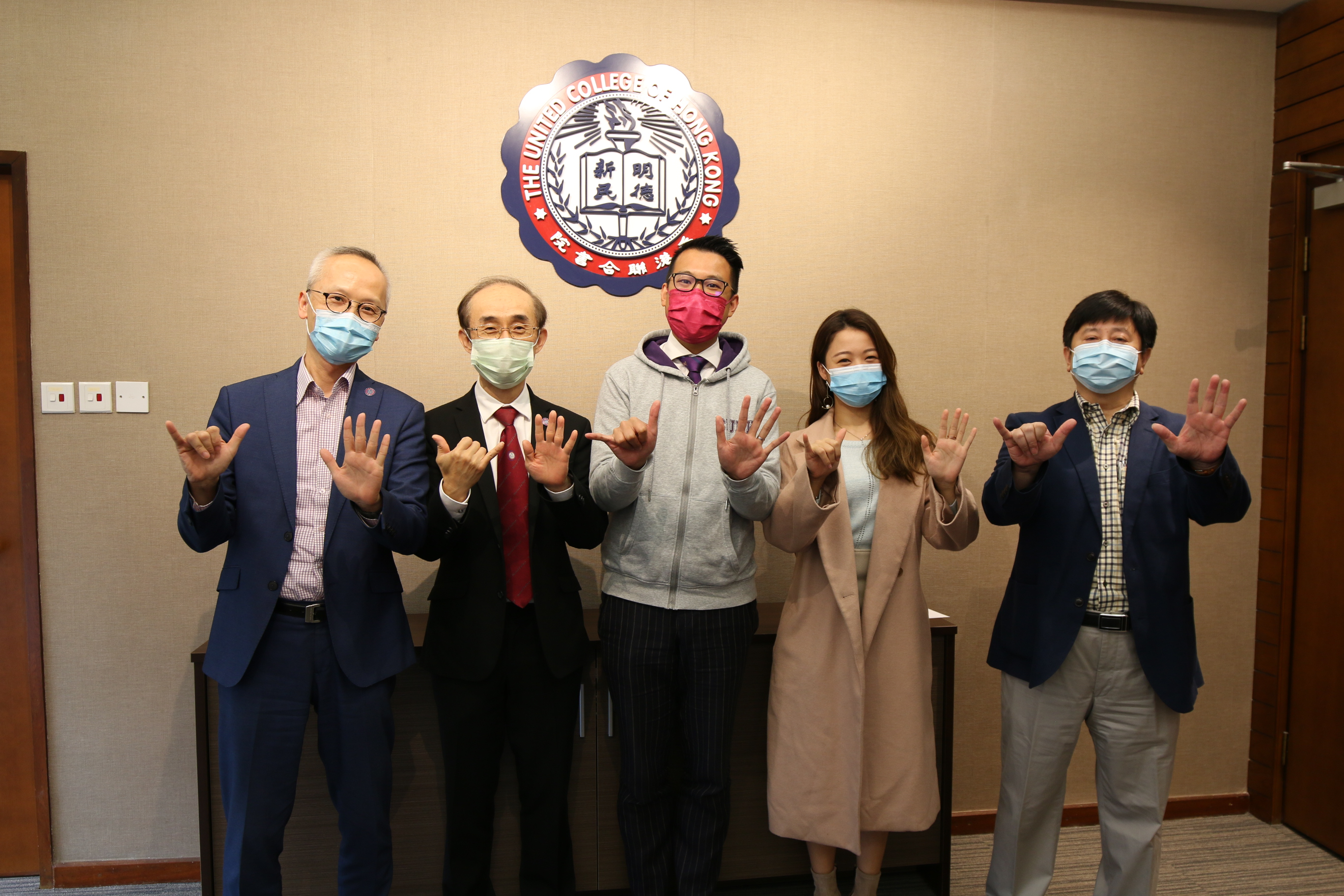 We usually kick-off the UC Shum Choi Sang Mentorship Programme by an Inauguration Luncheon, with mentors and mentees gathered in a ball room, where they started to build up the strong bonding, having face-to-face interaction with their mentors and groupmates. Everything is different this year, as face-to-face large scale events are quite impossible now. The UC Mentorship Programme Coordinating Committee launched a Virtual Inauguration Ceremony for Shum Choi Sang Mentorship Programme 2020-2021: Year of Kelvin Y M Yeung on 27 February 2021. Over 80 mentors and mentees participated and witnessed the ceremony.
The Virtual Inauguration Ceremony
Mentors who served the Mentorship Programme for 5, 10, 15 and 20 years respectively are listed as follows:
| | |
| --- | --- |
| Mentors Served for 5 consecutive years | Professor Chan Chung-shing |
|   | Mr Lau Tsz-king |
| Mentor Served for 10 consecutive years | Mr Hui Wan-lung |
| Mentors Served for 15 consecutive years | Mr Rex C S Chan |
|   | Mr Lau Hung-cheong |
|   | Mr Tai Chi-hung |
|   | Ms Yuen Lai-kwan |
| Mentors Served for 20 consecutive years | Ms Karen S Y Chow |
|   | Ms Amy Y F Chow |
|   | Mr Lau Yiu-fai |
|   | Mr Ryan S C Wong |
Mentors and mentees do not have the chance to congregate in one hall, how do they build up their relationship this year?
Get to Know Your Mentor Online
Mentorship Coordinating Committee designed an activity called "Get To Know My Mentor" right after the matching of mentors and mentees. Mentees need to ask mentors several Wh-questions to start their dialogue. Although it is a simple exercise, it can help them break the ice. Some of them had interesting conversations which we can compare the difference between past and present College life.
Social Distancing ≠ Obstacle of Meeting New Friends
Given the volatility of the epidemic, some groups seize the chance to gather when situation allows, some meet up in small groups, while some meet up online. No matter which way they chose, it is obvious that social distancing is not a barrier to meeting new friends.
Grab the Chance to Discuss on Mentorship Talk
We are delighted to have Mr Charles S C Leung (87/SOWK) to deliver a talk on Happiness in Chaos – Enlightenment from Positive Psychology with Ms Edith H Y Chan (02/BIOL). They shared Seven Tips to Stay Happy with mentors and mentees. After watching the talk video, mentors and mentees grab the chance to discuss the talk in groups after the Virtual Inauguration Ceremony to share their views as well as to know more about their groupmates.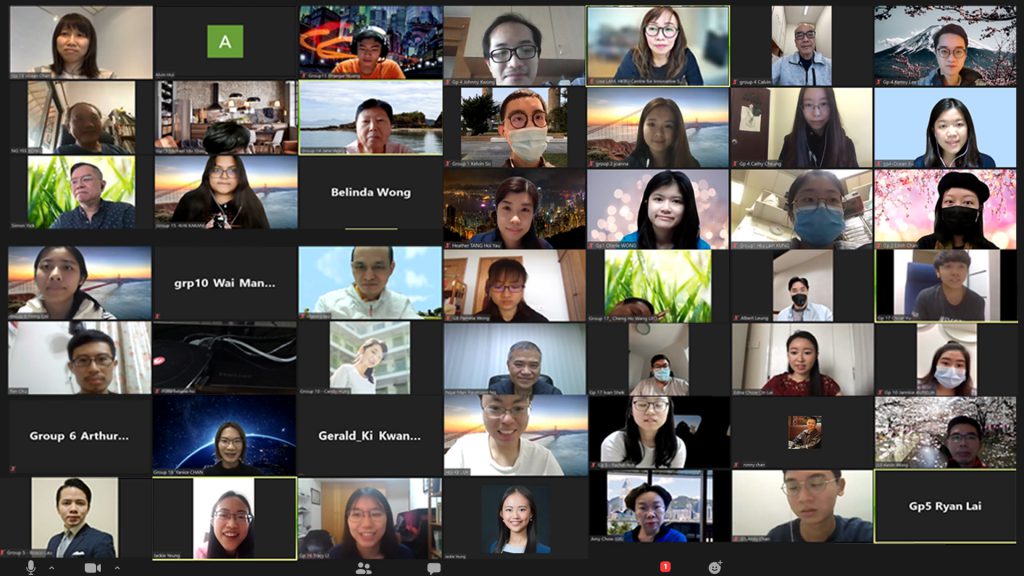 ▲ Mentors and Mentees grabbed the chance to have group discussion and shared their happy memories after the Virtual Inauguration Ceremony.
If participants are proactive in proposing where and how to meet, building up a relationship with one another, the Mentorship Programme can be as fruitful as before under the pandemic!
The UC mentorship programme, jointly organised by the College and the College Alumni Association, was launched since 2000. Mentors are recruited in June and mentees are recruited in September each year. Stay tuned if you would like to join us!