Annual Dinner for United College Sports Teams 2023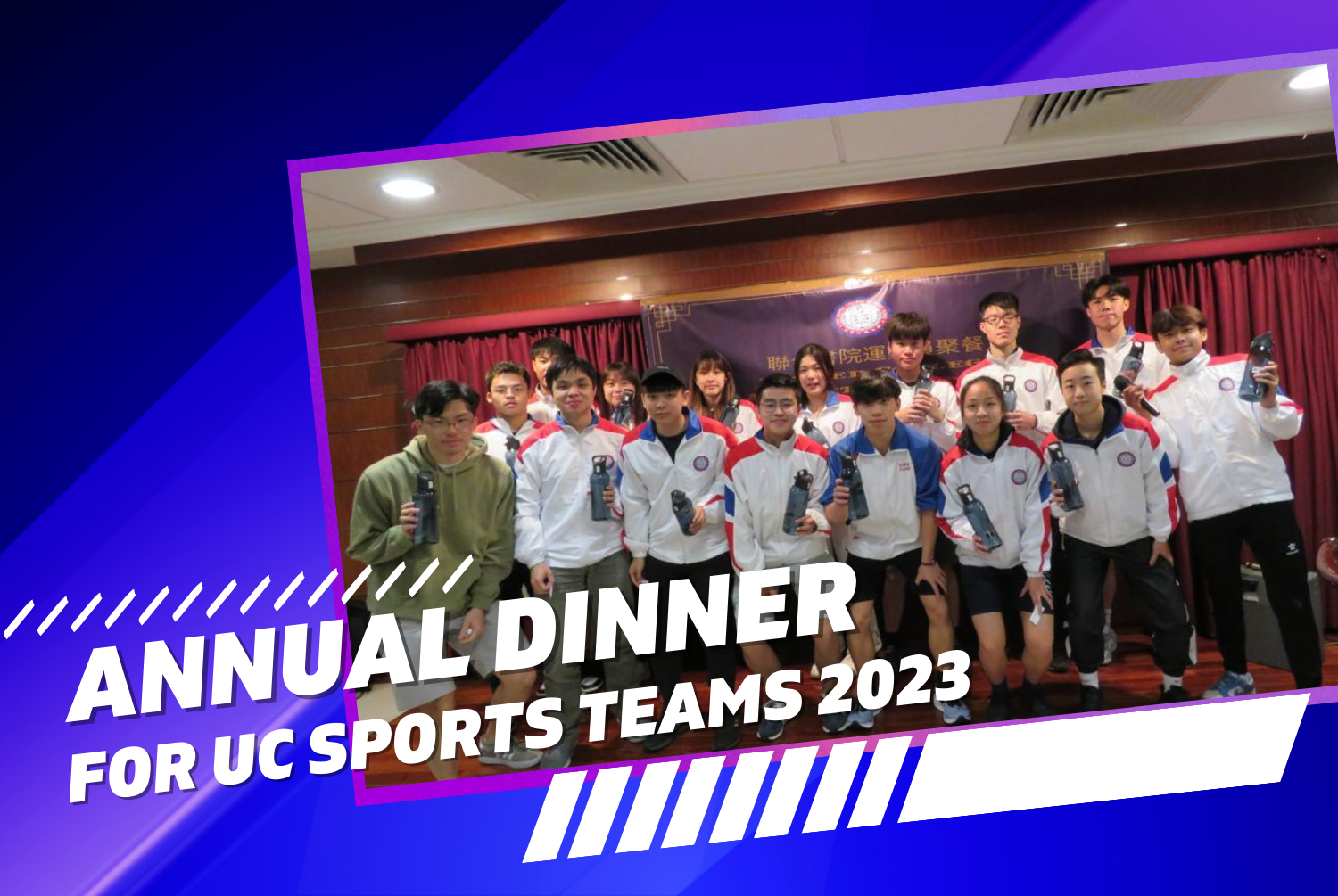 The Annual Dinner for United College Sports Teams was held on 28 March 2023 at United College Staff Common Room. A total of nine round tables were served at this happy gathering.
This year, all UC Sports Teams had marvelous achievements in the Inter-collegiate Competitions. Before the dinner, Professor Stephen H S Wong, College Head, delivered encouraging words to sports team members and appreciated their great effort during the year. He also thanked all PE teachers and coaches of the College for their great commitment. Guests including Professor Martin C S Wong, Associate Head and Dean of Students, Professor Tang Sze Wing, Associate Head , Dr Tony M H Chan, College Secretary, Ms Crystal K Y Cheung, Associate Dean of Students and Warden of Adam Schall Residence, Dr Leung Tak Wah, Associate Dean of General Education and Warden of Bethlehem Hall, Professor Vivian W Y Lee, Warden of Chan Chun Ha Hostel, Dr Chan Tak Yau, Senior College Tutor, and teachers from the College PE Unit, Mr Wong On Tung, Dr Lau Kwok On and Mr Ray Ho joined the dinner too.
The UC Sports Association specially invited Ms Tiffany N Y Yue (22/FNSC), College alumnus and Hong Kong record holder in Women's Long Jump, gave a short sharing at the occasion. Tiffany shared with participants on her experience and encouraged UC students to pursue their own dreams.
At the dinner, members of the UC Sports Association hosted several interesting games and lucky draw for participants. All participants had an enjoyable gathering full of joy and laughter. Apart from skills and techniques in sports, communication, cooperation, and teamwork are also indispensable in team sports. This dinner event provided an excellent opportunity for team members to interact and communicate.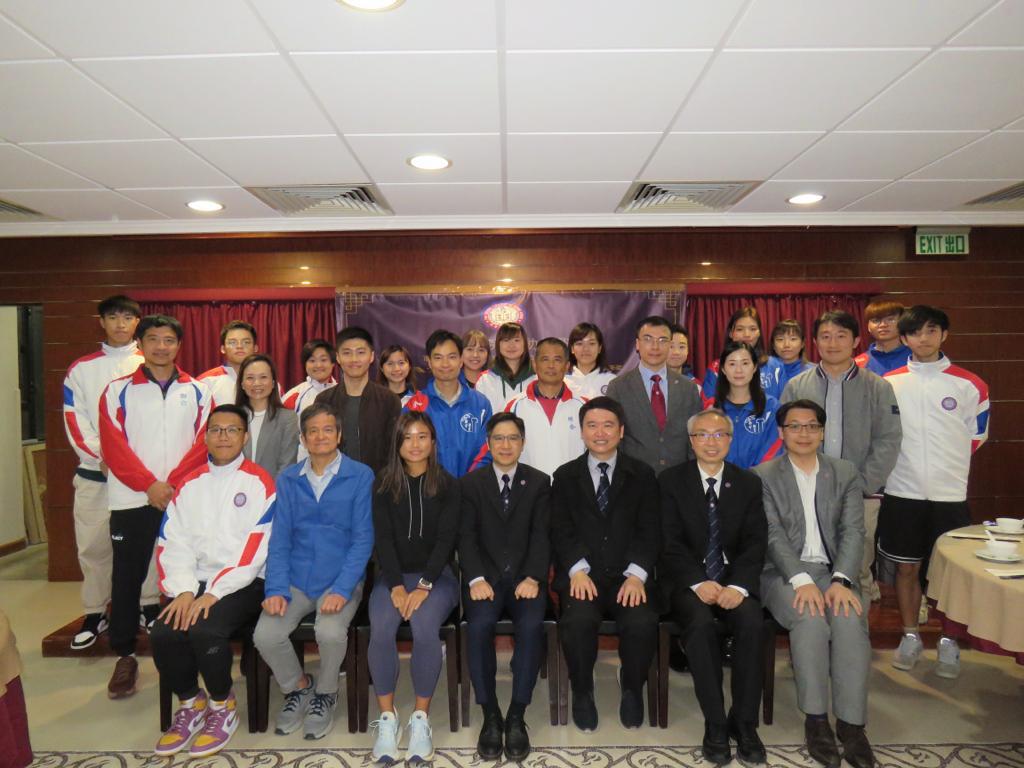 A group photo of the guests and United College Sports Association members at the Annual Dinner.