Celebrating Triumphs of UC Sports Teams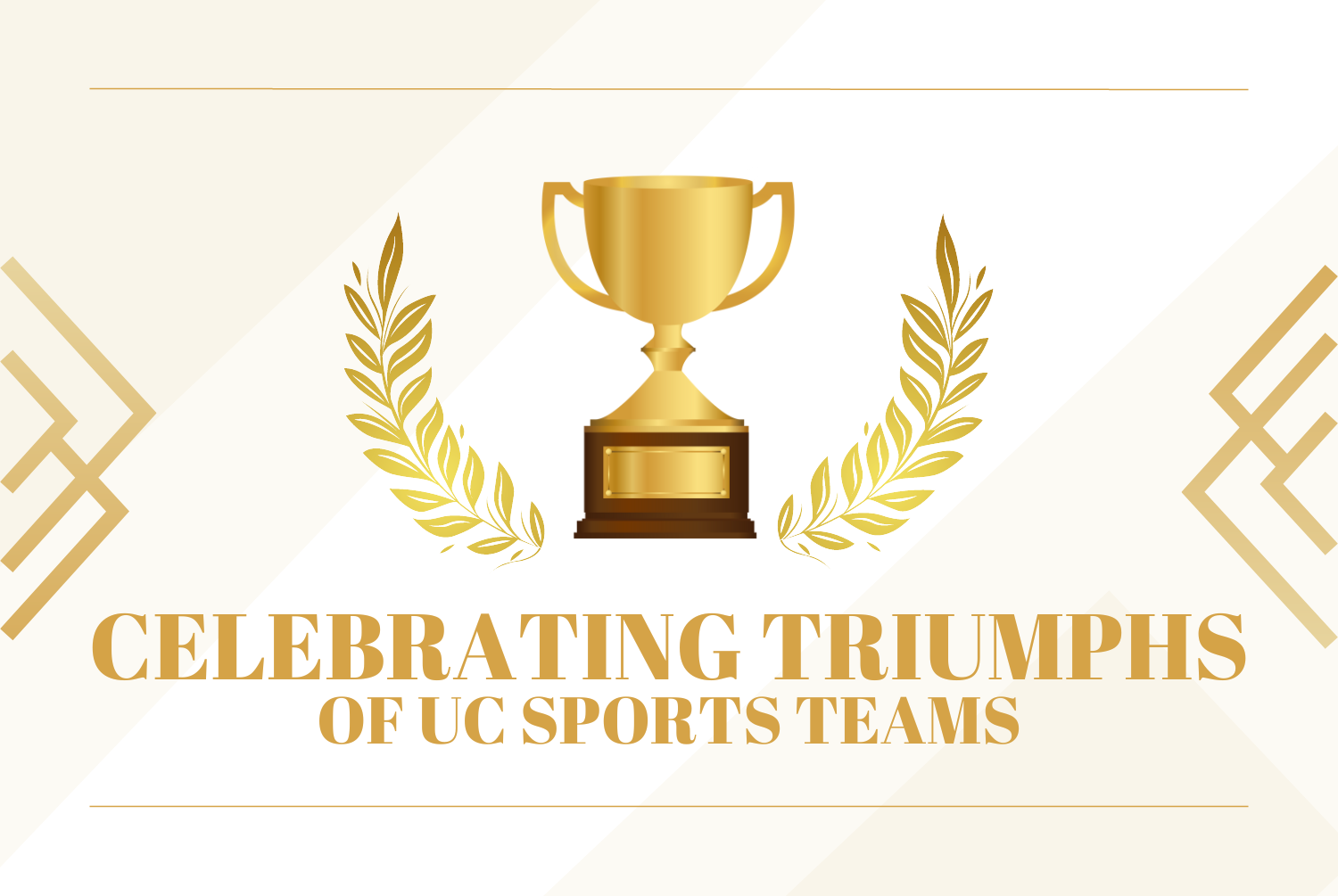 UC sports teams have achieved excellent results in different inter-collegiate competitions in 2022-2023, let's recap their results in November Issue 2022, January Issue 2023, March Issue 2023 and May Issue 2023.
To celebrate the UC sports teams' outstanding accomplishments in 2nd Term, the College organised a tea gathering at Si Yuan Amenities Centre on 14 April 2023. The gathering was well-attended by representatives of the Women's Athletics Team (Champion for eight consecutive years, 2022-2023 CUHK Athletics Meet Women's Group), Women's Tennis Team (Champion, CUHK Inter-collegiate Tennis Competition) and Men's Table Tennis Team (Champion, CUHK Inter-collegiate Table Tennis Competition). They spent a pleasant afternoon with sharing of their competition experience and their joy of victory with Professor Stephen H S Wong, College Head, Professor Martin C S Wong, Associate Head and Dean of Students, Professor Lee Hung Kay, Associate Head and Dean of General Education, Professor Tang Sze Wing, Associate College Head, Ms Crystal K Y Cheung, Associate Dean of Students, Dr Tony M H Chan, College Secretary, Mr Wong On Tung and Dr Lau Kwok On, Lecturers of the Physical Education Unit, and Mr Organ Liu, college alumnus and coach of the Women's Tennis Team.
Many thanks for all the college teams' effort. Stay tuned for next year's competition!