An Unforgettable Encounter at UC Alumni Day 2023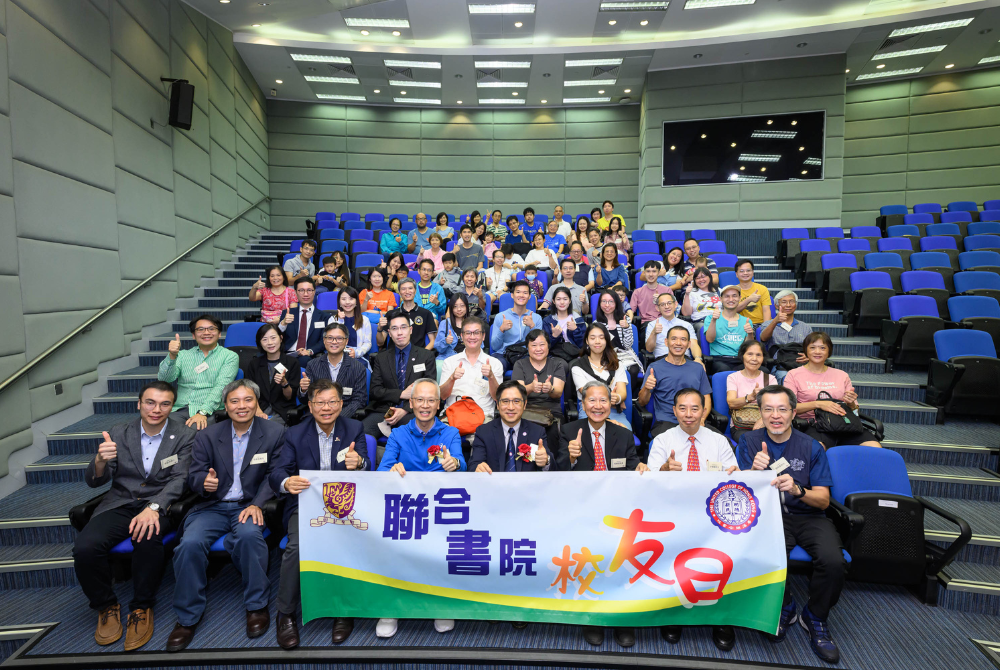 In celebration of the 67th Anniversary of United College, staff members and students enthusiastically participated in various activities during the anniversary celebration. Of course, the participation of alumni was indispensable. Every year, the college holds an annual Alumni Day on the Saturday following the day of the Anniversary Ceremony. This year's Alumni Day took place on 28 October 2023 (Saturday) on the UC campus, with an attendance of over 120 alumni and their families. The college prepared welcome gifts for the alumni, creating a joyful and festive atmosphere. Witnessing alumni coming with their elderly parents and young children was particularly exciting and heartwarming!
During the welcoming session, Professor Stephen H S Wong, College Head, delivered a welcoming speech and reported on the college's latest developments. Following that, Mr Simon K C Lee, President of the College Alumni Association, expressed gratitude to the alumni and their families for their support and for returning to their alma mater to participate in Alumni Day in his speech, fostering camaraderie among everyone. As the group was preparing to take a group photo at the staircase next to Tsang Shiu Tim Building, it started to rain heavily. As a result, the guests and alumni had to return and take the group photo in Lecture Theatre C1 instead. Although the location for the photo was changed, it did not diminish the enthusiasm and engagement of the alumni.
All the alumni then joined in the birthday celebration and afternoon tea to celebrate the College 67th Anniversary.
The College arranged three activities for the alumni, including Parent-child Chocolate Brownies Workshop (2 sessions), Pressed Floral Art Workshop, and Sports Activities Fun Day (basketball, badminton and table tennis). All alumni and their family members enjoyed themselves and spent a delightful afternoon on the UC campus.
The alumni lead busy lives, working or moving at a fast pace. While it is necessary to strive towards goals, it is also important to find balance and occasionally slow down to look back at the journey, appreciate and enjoy the beautiful things in life, take care of one's mental well-being, catch one's breath amidst the busyness, adjust one's mood, and then continue moving forward. Alumni Day provided the perfect opportunity for the alumni to slow down and savor the present moment. The College and the Alumni Association hope to see more alumni and their families reunite at the next Alumni Day, creating precious memories together. We look forward to meeting all the alumni at other alumni events in the near future!