The 56th Athletic Meet of United College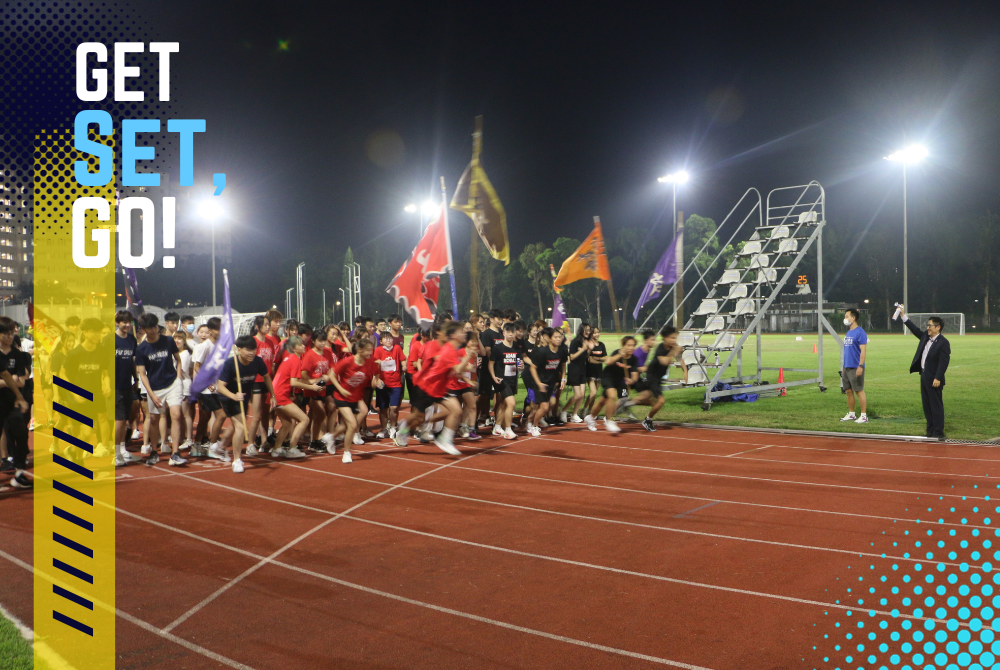 The 2023-2024 Athletic Meet of United College was held on 25 October 2023 at the University Sir Philip Haddon-Cave Sports Field. A total of 567 students participated in different competitions that evening, and the sports field was filled with the sweat and efforts of the athletes. Additionally, cheering teams from six hostels and non-residential halls enthusiastically supported their athletes, contributing to a lively atmosphere.
Some of the winning individuals and teams are as follows:
Men's Overall Champion: Ip Chun Ho
Women's Overall Champion: Lai Lok Yee
Overall Champion: Adam Schall Residence
Cheering Team Champion: Adam Schall Residence
The Athletic Meet is not just a competition; it also provides a platform for students to showcase their talents and build self-confidence. This cultivation of sportsmanship and sporting culture helps students to achieve a better balance in their  academics and personal lives, and also promotes a healthy and active campus life.