The Partner on the Court – From CUHK Volleyball Team to Hong Kong Men's Volleyball Team
English Translation: Mina M S Chan (GCOM/4)
The CUHK Men's Volleyball Team was the defending champions of Hong Kong Universities Invitation Volleyball Tournament in 2022. Team members and college students, Kenneth Lam (PESH/4) and Harry Ching (MEDU/4) were both nominated to the CUHK Outstanding Student Award in the Sports Category by Mr Wong On Tung (Tung Sir), College member and Lecturer of PE Unit. They began playing volleyball since primary school, later becoming a part of the Hong Kong Men's National Volleyball Team and the CUHK Men's Volleyball Team. On the court, the pair works closely as partners, with Harry as the setter and Kenneth as the lead attacker.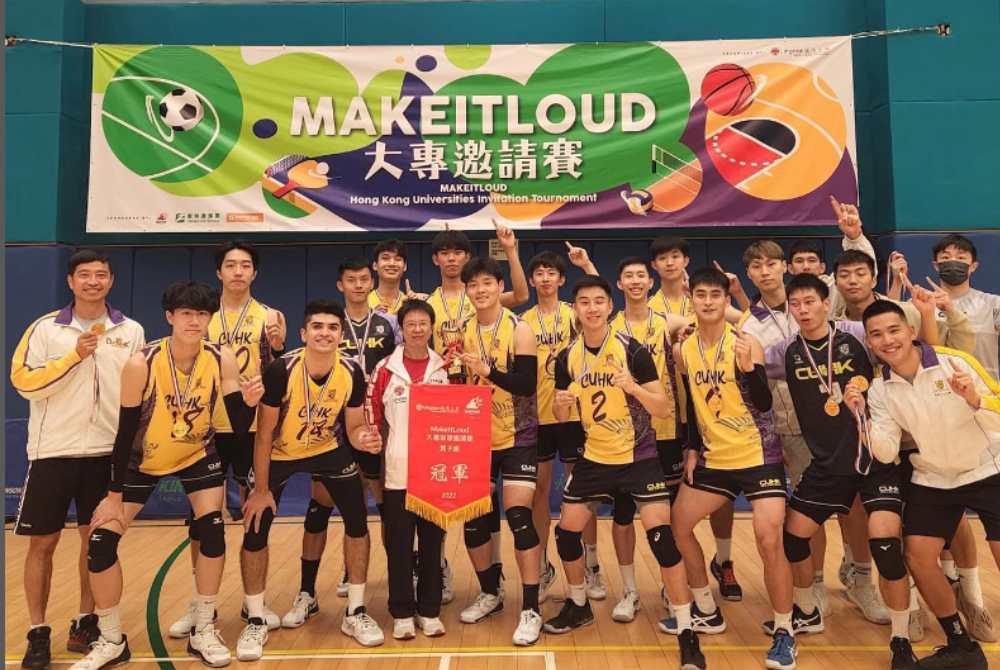 Kenneth (10th from left) and Harry (9th from left), with their teammates.
However, the road to victory was not always smooth sailing. Kenneth frankly states that as a lead attacker, his height of 175 cm is a disadvantage that can only be overcome by sheer stamina. When going against taller opponents, he says, "You can't be scared when you step onto the court; you just have to do it!" He can also jump higher than everyone else, so there was no need for hesitation—mental fortitude is the key to success. On the other hand, Harry aimed to be the lead attacker, but with a solid foundation in the sport, he was assigned by his secondary school coach to become a setter, which he was initially disappointed with. But soon, he had a different perspective on the matter—there were few setters with taller stature, and his 184 cm height provided a competitive edge, giving him the advantage to excel in the sport.
Being part of the Hong Kong National Team maybe the dream of most athletes. Both Kenneth and Harry were grateful but at the same time admitted that their practice times with the national team were more demanding. Harry comments, "I head to practice right after school, so it's like having another part-time job." His busy schedule meant that he had less time to spend with his family, but fortunately, they understood Harry's dedication to the sport. He explains that as long as there is communication and accommodations, getting along is not a problem. On the court, both victories and losses are standard practices. As the lead attacker, Kenneth is key in determining the outcome. Harry jokingly states that "If we lost, Kenneth would apologise!" However, as the two point out, volleyball is a team sport, so there's no need to place the blame on an individual. Kenneth declares that in his many years of competing, his teammates have never blamed him for a loss—everyone takes responsibility before a match and reflects on the outcome afterwards. "If we lose this time, we'll just strive to win it back next time!"
As the national team focuses on players' personal skills and development, there exists a sense of competition between teammates. However, CUHK's team focuses more on communication, which helps to forge a deeper connection in the team. Kenneth and Harry wish they could lead their team to victory in competitions of the University Sports Federation of Hong Kong before graduation. Harry says, "There won't be opportunities to represent our school anymore after graduating, so we try to cherish each tournament." Due to a heavy academic workload, Harry does not foresee volleyball as something he will be doing in the long run, but he hopes that people will remember him when they talk about setters. On the other hand, Kenneth wishes to gain a stable footing on the national team and avoid being eliminated by incoming fresh blood.
When discussing the most memorable aspect of United College, both Kenneth and Harry mentioned Tung Sir. "He's like our team's dad, in the way he was there for us every step of the way!" Not only did Tung Sir take care of the team, but he also willingly helped them apply for scholarships and deal with insurance. His care has affected them both, with Kenneth stating that he used to be coddled. Now, with more experience and insight, he has matured, where he has learned to take responsibility and help his underclassmen, hoping to pass the torch on CUHK's touching qualities.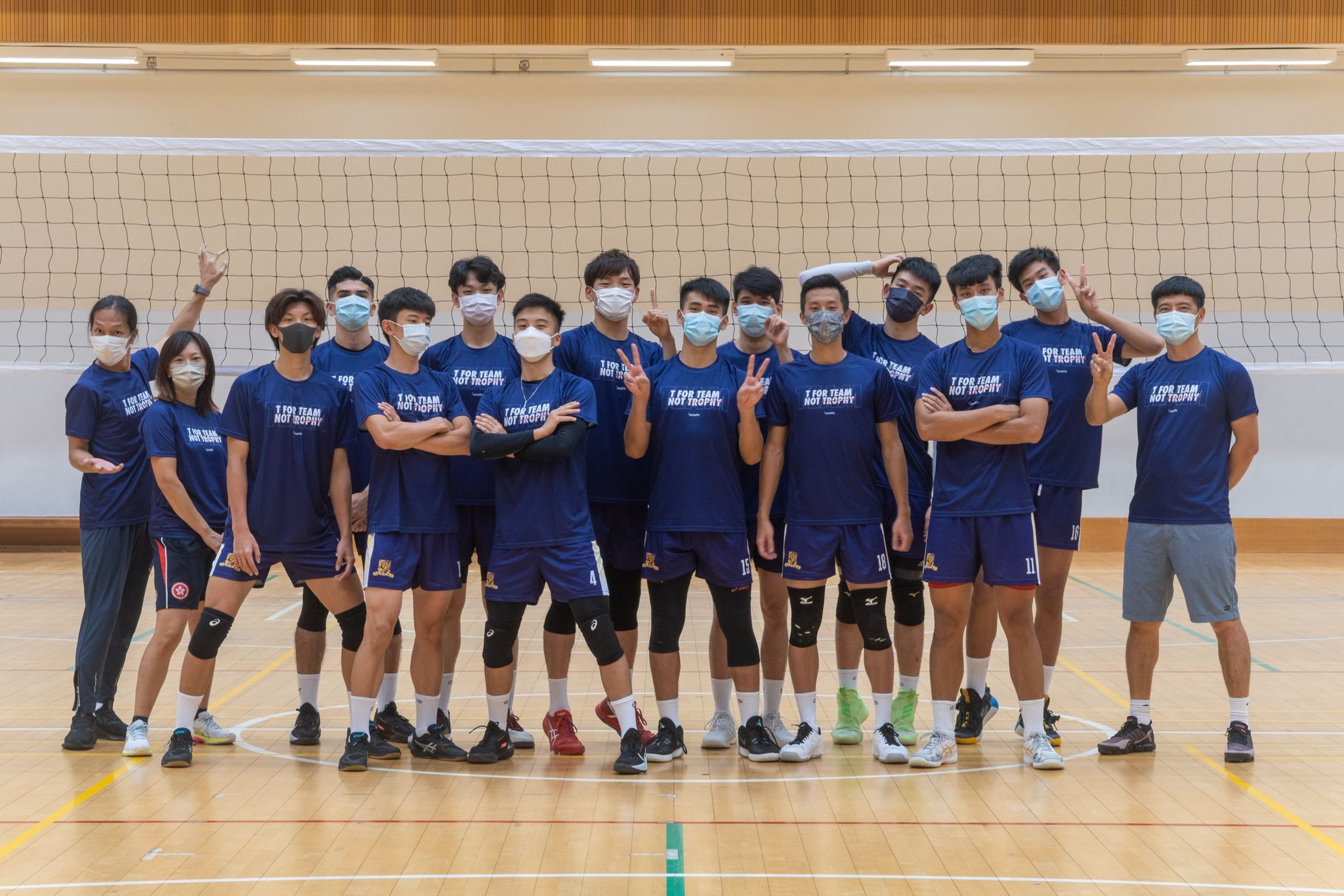 Kenneth, Harry, Tung sir (far right) and the CUHK Men's Volleyball team.