"Love Beyond the Banyan"- UC Drama Club Participated in the CUHK Drama Competition 2023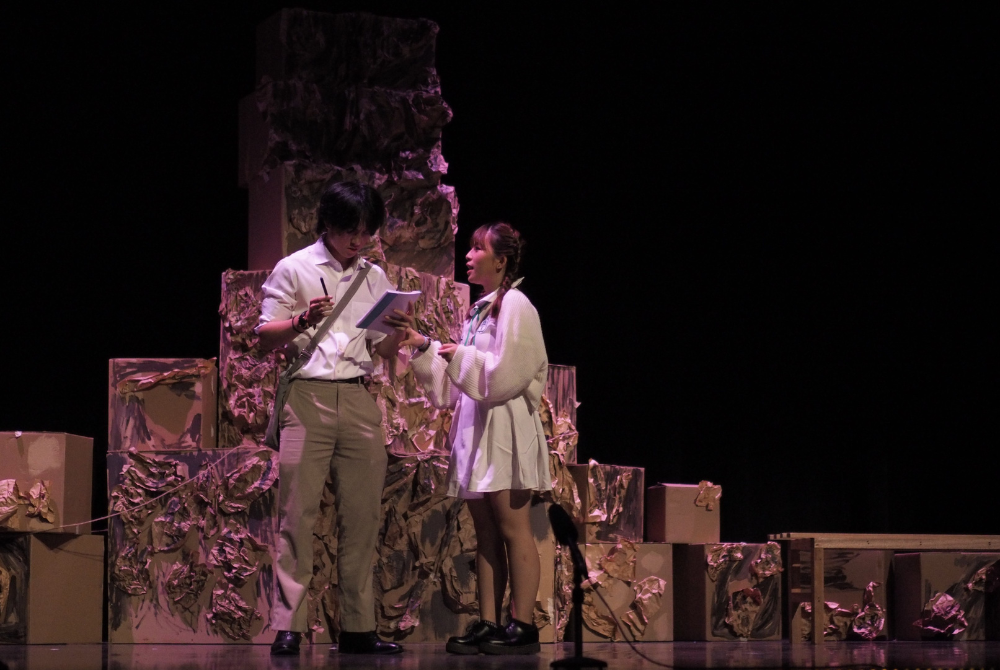 The CUHK Drama Competition 2023 was held on 12, 16, 19 and 25 October 2023 at the Sir Run Run Shaw Hall. The United College Drama Club's entry "Love Beyond the Banyan" was staged on 25 October 2023.
"The planning of cutting down the banyan tree, which has been planted in Cai Shu Middle School for 40 years, has sparked a wave of opposition within the school. While the principal was distressed, two students who supported tree cutting met under the banyan tree. One believes in calculation, the other believes in intuition. Difference between them links them up and their love relationship emerges with the witness of the banyan tree. A conflict between reason and emotion, youth and sophistication, past and present. Time goes by in circles. Is it a destiny to meet you here and now? History is repeating itself. So, what is exactly happening again…
This banyan tree was planted, cultivated, and finally collapsed. Everything was not simple. I would like to take this chance to thank the College for their support and thank everyone who has contributed to the banyan tree on and off the stage, and thank the core members of the UC Drama Club for their trust.
This story was originated from the playwright's little idea. I enjoyed the days which we created the plot together and thought about how to plant trees. Our authentic memories were transformed into words one by one. It is a precious opportunity to project our work on a gorgeous stage, reaching the audience.
I was just a junior actor one year ago when joining the Drama Competition 2022. Yet, I have taken a significant role in coordinating the drama competition. I hope everyone can enjoy this production.
Everything is not easy this year. I would like to express my sincere gratitude to the United College Drama Club."
– Ingrid Fung, Producer of UC Drama Club's entry, CUHK Drama Competition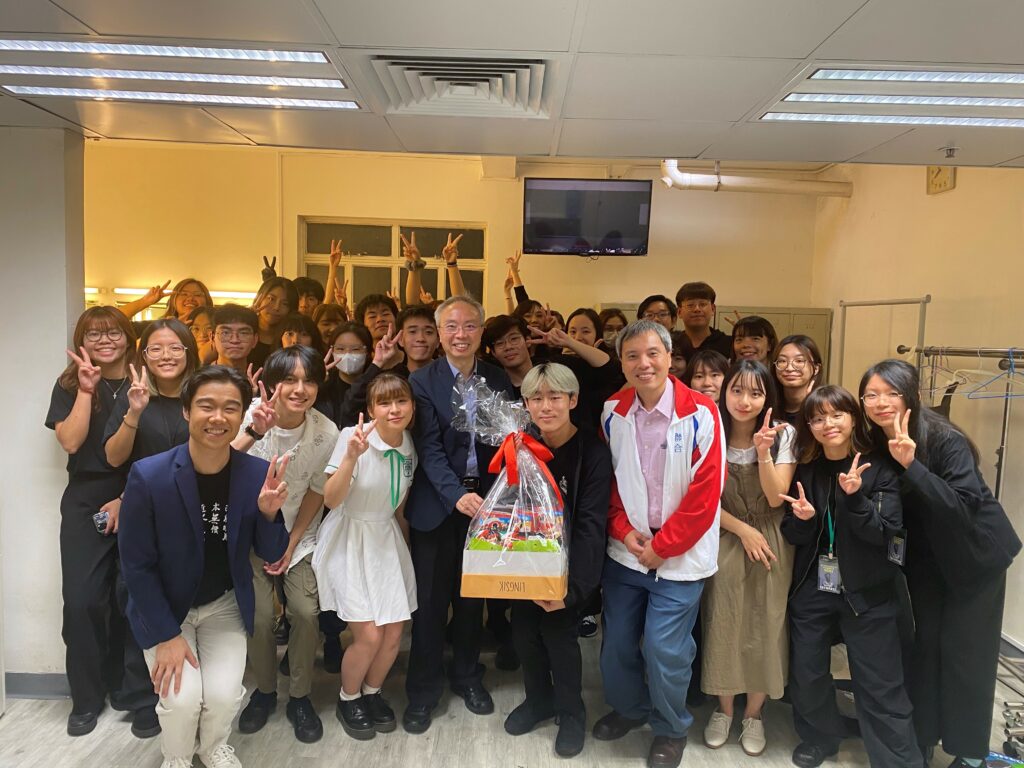 Professor Lee Hung Kay, Associate College Head and Dean of General Education (front row; 4th right), and Professor Tang Sze Wing, Associate College Head (front row; 4th left) supported the team and presented a gift to the crew members of UC Drama Club after their performance.