Your Creativity to Showcase UCians' Style – UC Bomber Jacket Design Competition 2023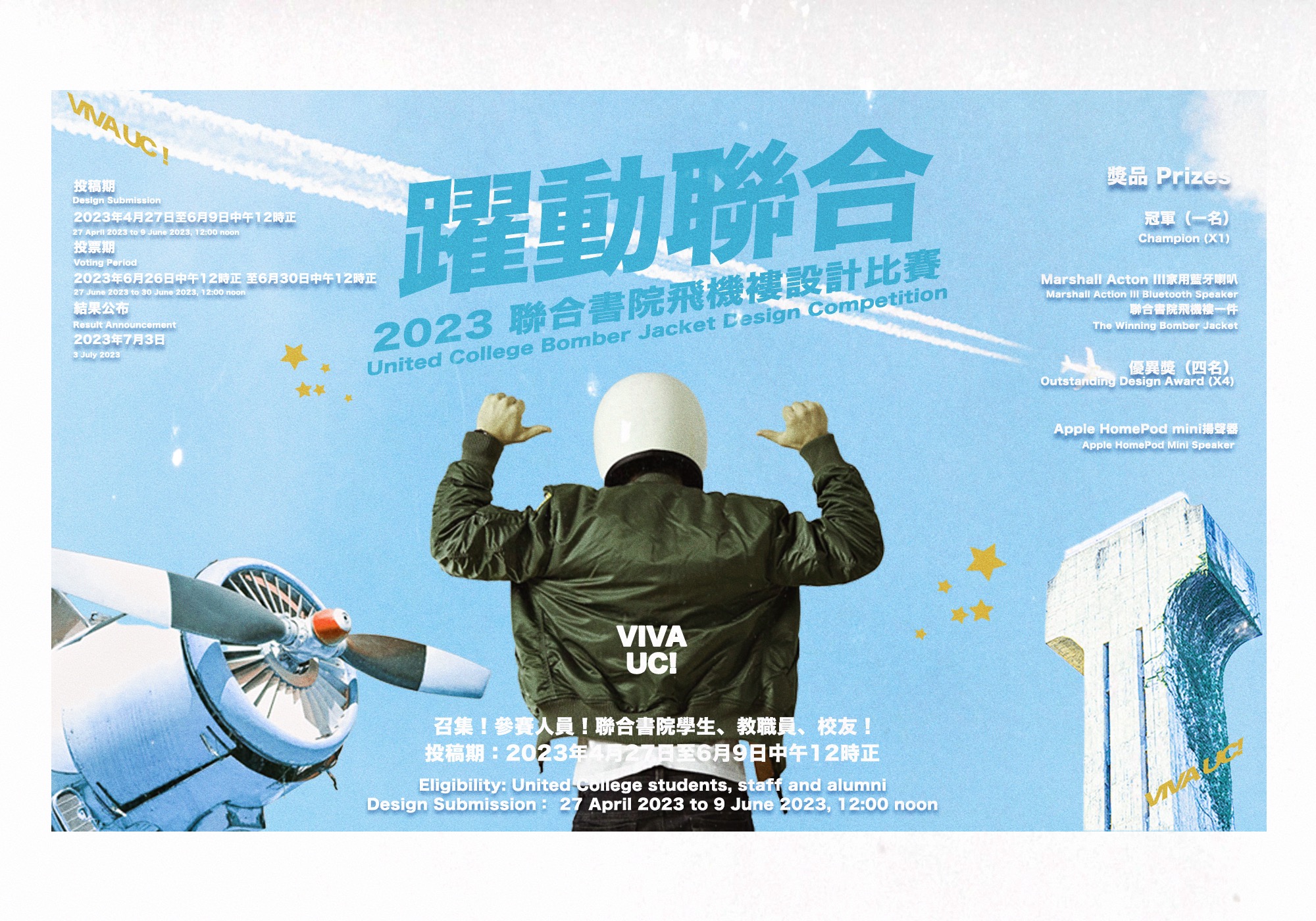 To enhance the sense of belonging of the College members, students and alumni to the United College, the College is organising "Bomber Jacket Design Competition"! All UCians are warmly welcome to join the competition and maybe the design of the jacket is yours!
Theme: VIVA UC!
Eligibility: United College students, staff and alumni
Top 5 designs will be entered to the "Public Vote" session in late-June. Winners will be able to win Marshall Acton III Bluetooth Speaker or Apple HomePod mini speaker. The Champion design will be adopted as the College souvenir and will be sold in September 2023. For the design requirement, terms and conditions, please refer to https://www.uc.cuhk.edu.hk/newsarticle/uc-bomber-jacket-design-competition-2023/
To submit your entry, please fill in the online form below and we look forward to receiving your design!