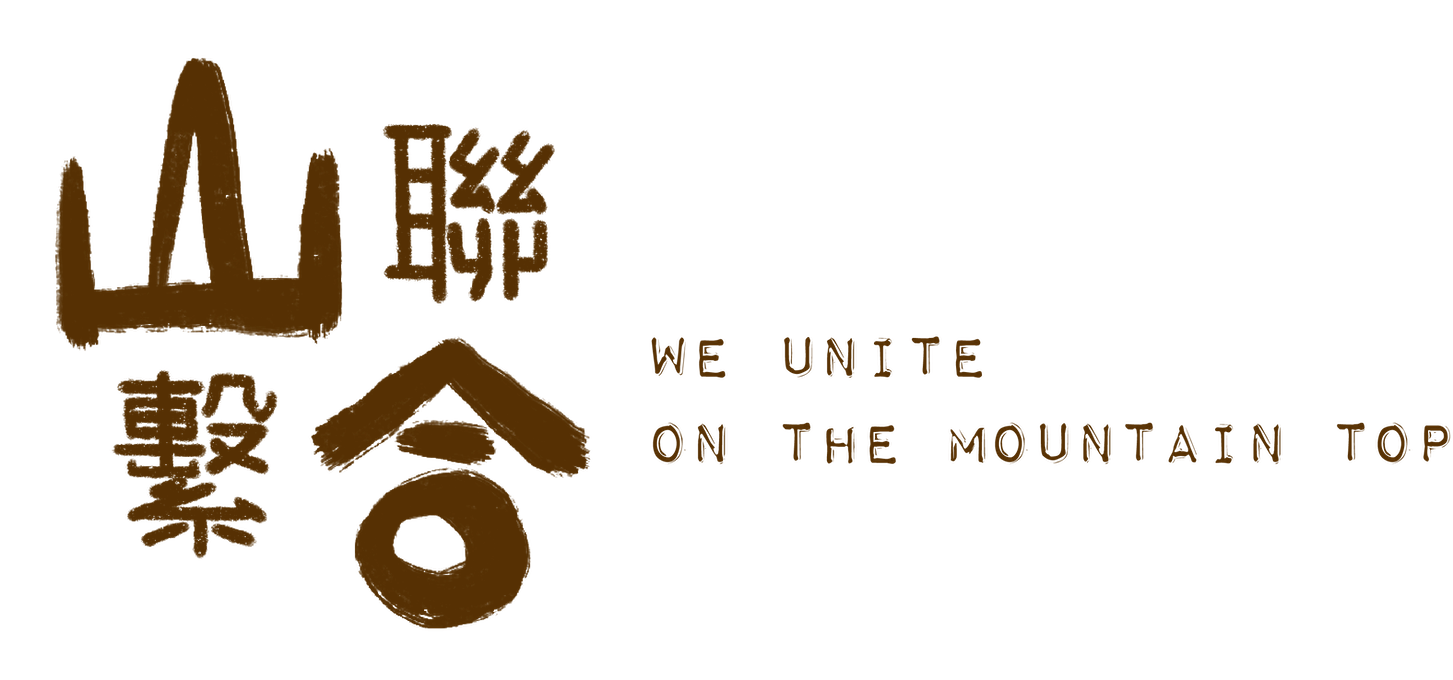 【You See Vitality】Saunter for pleasure, or stop for a fine view along the streams. The finest one is at the start of your walk.
UC Campus Life
The College encourages students to strike a well balance between academic studies and non-formal education activities. The College hopes that students can actively participate and organise activities.  Every year, the College Student Union forms Organising Committee to plan for four large-scaled student activities, including Orientation Camp, Anniversary Student Activities, Singing Contest and UC Bun. Through these activities, it is expected that student can learn to cooperate with peers, improve their communication and time management skills, enhance their leadership, and increase their sense of belongings to United College.
Orientation Camp
The College Orientation Camp is held in late August every year. Through the four-day-three-night camp, the Organising Committee aims at helping freshmen to understand university life and establish networks; through a series of mass games and theme activities, they can gain knowledge in the College and reflect on the role of university students and plan for their undergraduate studies. Due to the pandemic, the format of the Orientation Camp will change according to the related regulations and policies.
Anniversary Student Activities
The College Anniversary Student Activities are held in mid-October every year. Main activities include UC Run, Open Bazzar, Birthday Party and Feast for a thousand, etc. Apart from students, College stakeholders, such as College Trustees, staff and alumni will join the celebration to share the joy and celebrate College's Anniversary.
"United College provided me with rare opportunities to work and cooperate with other students in different occasions. I participated in the UC 62nd Anniversary Celebration activities when I was a freshman, which brought me unforgettable experience of building up a 'ghost house' in a team using different interesting materials and tools. I have also joined UC Cantonese Debating Team in my second and third year. I can fully utilise my potential and experience in the inter-college debate tournament. In my university life, the most valuable memories are all related to UC!"
— HO Ho Cheung (GRMD/Year 5)
Singing Contest
The College Singing Contest is held around February every year. Through the contest and guest performance, the Organising Committee aims at providing opportunities to students to show their talents and organising a cultural activity in good quality. Other than solo and group singing, the Organising Committee also invites student associations to join the contest for adding more fun.
UC Bun
UC Bun is held in March every year. Through a week's activities, the Organising Committee aims at organising creative group activities and mass games. It is hoped that the event will help to relieve the students' study pressure with a relaxing, joyful, and friendly atmosphere.
"United College has helped me to jump out of my comfort zone in university. The college activities gave me plenty opportunities to make new friends, try out new ideas and build up leadership skills. Now, my university life is as prosperous and fruitful as ever, as I enjoyed organising UC Bun and UC Singing Contest and participating in UC GOAL Programme."
— WONG Tsz Yin (2022/ENGE)
There are 4 student hostels in United College which accommodate 1,288 students. The College is situated on a beautiful campus and some hostel rooms are facing the Tolo Harbour. The four student hostels have their unique characteristics and culture, students can choose their suitable one. All students are given the opportunity to stay in student hostels for at least one year during their studies.
"From the bustling cafeteria to the sounds of families playing in the UC lawn on quiet Sundays, I recall my fondest memories of university life in this college. The big open space and large community mixed of local and non-local students allowed me to step out of my comfort zone and explore what living on campus can bring. Having conversations with my friends on the Chan Chun Ha Hostel rooftop, sharing a dining table with locals, and studying in the well-designed library are only a few of the wonderful experiences at UC. In addition, I look forward to partaking in the various education and personal improvement programmes and workshops UC offers and give back to the community in the future!"
— CHANG Su Ching Tiffany (IBBA/Year 4)
Hostel life and facilities
The 5th student hostel Choi Kai Yau Residence with four-storey building is under construction and it is estimated to be completed in 2025 which will provide 250 hostel places and a multi-purpose hall hosting up to 300 persons.
Students can join different student bodies like the United College Student Union and affiliated student bodies, including different Resident Associations, Non-residential Halls, different interest groups and departmental societies. There are over 30 organisations involved, which are all self-administered on a yearly re-election basis, striving for better benefits for their members and organising various non-formal educational activities for College students. Their interest widely spread across academic, cultural and arts, sports, and music.
"It is a fruitful experience to be one of the members of the United College Cantonese Debating Team this year. I was given many chances to polish my debating skills and learn new things, ranging from local issues like the Voluntary Health Insurance Scheme to global issues like Catalonia's bid for independence. This year, many debate competitions were held by Zoom because of COVID-19. I really hope that everything will get back to normal as soon as possible. Last be not least, thanks to United College for being so supportive during this difficult time."
— CHOY Tsz Ying Christy (LAWS/Year 3)
"When I first entered the University, the first thing I wanted to see is United College as it would be my college. I was very much fascinated by the college surroundings which had a mix of nature and good architecture. I got more engaged with the college when I joined UC Toastmasters Club. As Club President, We achieved the President's Distinguished Status for the first time in 2020-2021 which was the highest achievement a Toastmaster Club could achieve. Overall, I will never forget the memories made at this college and will definitely keep visiting."
— NANAVATI, Shreyans (IBBA/Year 5)
"My UC journey has created a lot of memorable moments in my university life. It is a college diversified enough to be able to cover your interests, while at the same time intimate enough to be able to meet like-minded individuals and find the support that you needed. I feel lucky to be in an environment that allows me to explore different things and get to find what interests me most. If you ever thought of spicing up your university life, the United College Toastmasters Club and the College Tennis Team are sure not to be missed!"
— Elizabeth LUI (ELED/Year 5)
"I am truly happy and honoured to have the opportunity to be one of the members Of United college. I was a person who put personal success before the community's cooperation. However, many events and activities we have done helped me to completely change my perspectives and philosophy. The language improvement project offered by United college not only helped me to improve my English but gave me great opportunities to meet friends from diverse cultures. Also, UC United Club (UCUC) gave me duty as a treasurer and this made me feel more responsible. I really appreciated learning how to get along with others, how to admit the differences, and how to respect others. I will be contributing more to United college as a bridge through which many students can communicate in CUHK. I am looking forward to embarking upon our new adventure in CUHK."
— SEOK Sangwoo (ECON/Year 4)
"Across the two years of membership, the United College has been nothing but a supportive presence. From the moment I entered the college toastmasters club to finally having the courage to assume the president role, the college never ceased showing up and offering guidance when necessary, striving to build rapport with students. Without their encouragement, I would never have envisioned myself as a leader. Apart from inspiring me to lead, the staff also go the extra mile to unleash my potential in other fields of interest. Opportunities are often within grasp.  All you have to do is look closely and embrace them."
— Charlotte IP (TRAN/Year 4)
Two non-residential halls, Pak Chuen Hall and Ping Fan Hall, provide rest place and activities to non-resident students.