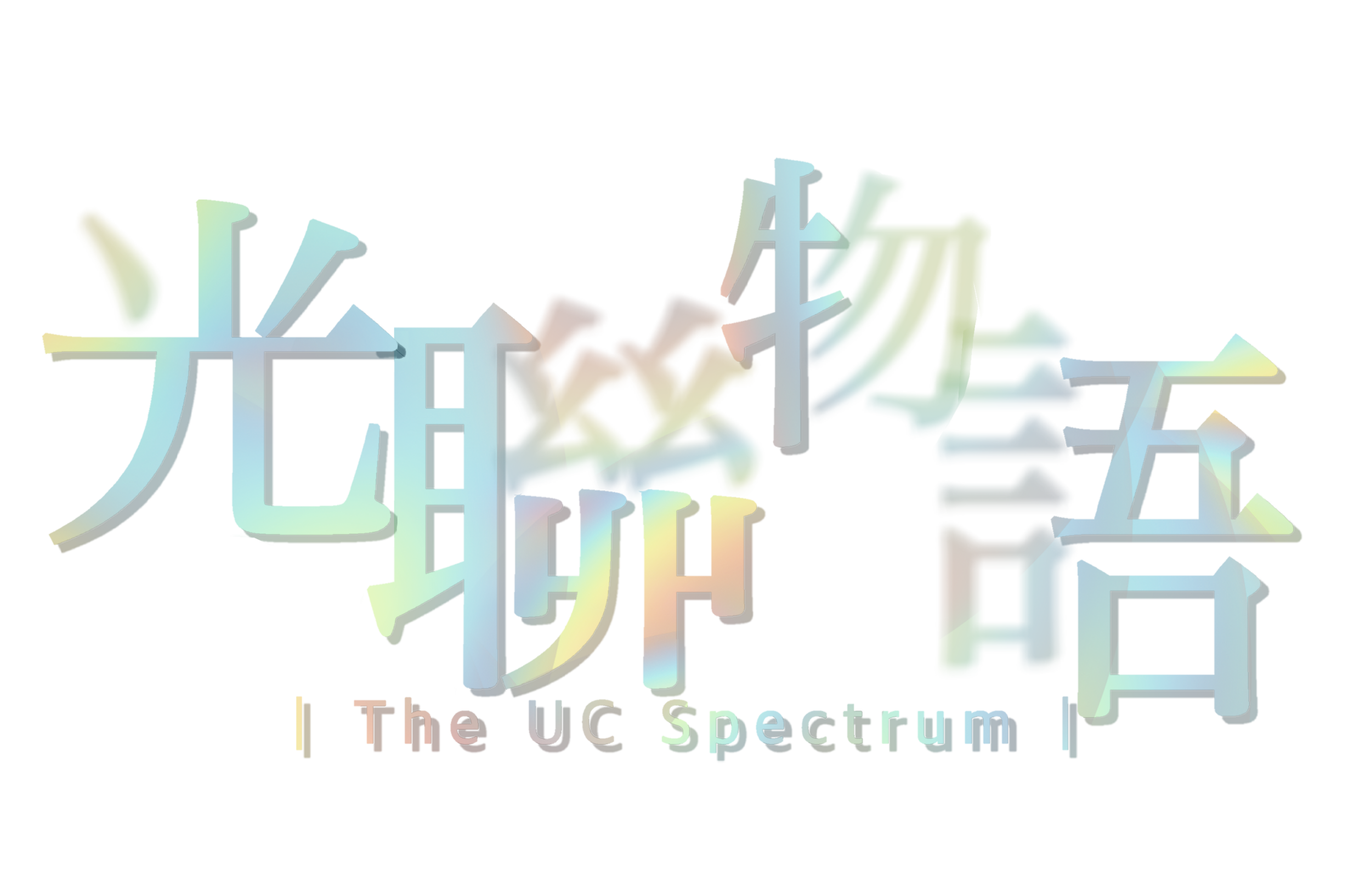 【You See Scenic Beauty】Saunter for pleasure, or stop for a fine view along the streams. The finest one is at the start of your walk.
Soaring 7.7 hectares on a 140-meter high hill, United College is situated on a beautiful campus graced with a cascade and artwork by celebrated artists.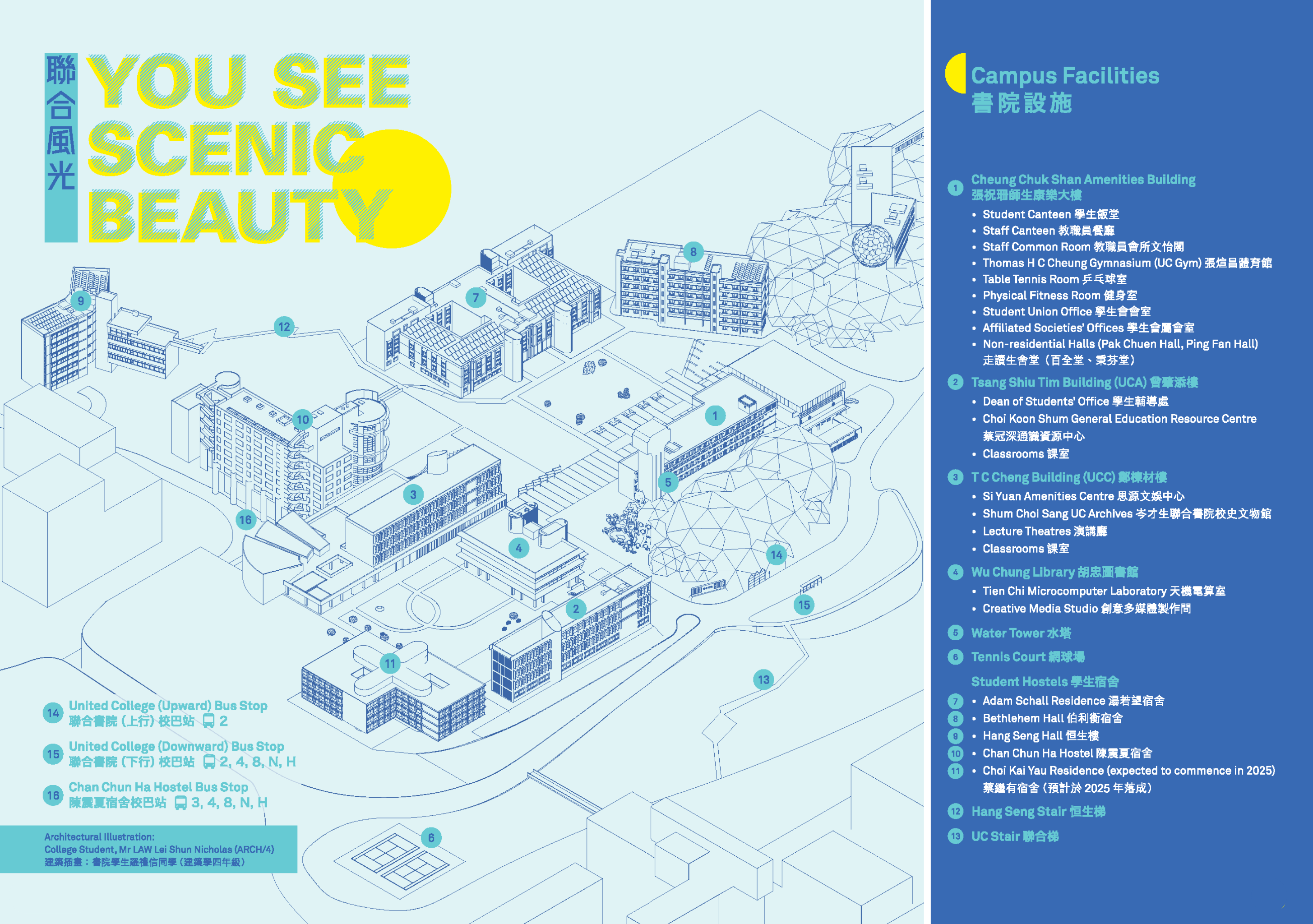 "It has been amazing living here in United College, even with the short amount of time I've spent physically there, the friends I made whom I ate lunch/dinner with at the canteen, played table tennis with at the sports centre, and spent time with having late-night game sessions or cooking classes at the hostel with the amazing night view of the ocean and the buildings on the island across from us were so much fun! It certainly has been a blast living here in United College."
— WIJAYA Leonardo Nicholas Adi (BMEG/Year 4)
As one of the two humanities-based libraries on upper campus, the United College Library houses the Philosophy collection, major Chinese monograph series collection and the General Education collection. The lower ground floor is a 24×7 collaborative learning space with IT rich facilities. The ground floor entrance of the library has been revitalized, giving a sense of spaciousness, as well as improved and increased student study space。 The two upper floors provide places for individual study and use of print based collections. The Independent Learning Centre is conveniently located on the first floor of the Library.
Moreover, the Tien Chi Microcomputer Laboratory is located on the ground floor serves students, staff and alumni association members of the United College.  The College recently revamped the laboratory into a multimedia studio by installing different new equipment and software. Students will be able to do a full video production, including filming, editing, trimming, sound recording, mixing and adding effects, and to make use of these skills in their assignments, student activities and social service.
The College Student Canteen and Tea Corner are located on the ground floor of Cheung Chuk Shan Amenities Building. Also, the Si Yuan Amenities Centre, located on the lower ground floor of the T C Cheng Building, has a total floor area of 360 square metres and is equipped with a bar, a karaoke lounge, a performance stage, a pool table and two functions rooms. The centre is open to students, staff and alumni of the University.
"When I think of UC, the first thing that comes to mind is the canteen! They have the best bubble tea on campus, and I always try to get some whenever I go. During the second semester of my first year, I had volleyball classes in the UC gym, and I would always grab some bubble tea with my friends after class as a reward, despite it completely defeating the purpose of PE classes in the first place. Also, the UC library is also one of my favourite places, especially the mini-study rooms on the lower ground floor! They're so comfy and quiet. Definitely a must-go! During my first year in CU, I joined a few societies, and one of the first meetings I had was inside the UC common areas, I remember vividly the emotions of excitement and nervousness when I had to work with a bunch of new faces; But now, they've become some of my closest friends in university, I couldn't be happier!"
— LEE Man Chun (BSSC/Year 3)