The Creative Media Studio in the Tien Chi Microcomputer Laboratory is not only a professional production venue, but also a multi-functional space. From the creation of an idea to the realisation of the scene in one's mind, the Creative Media Studio provides the right support in this process to meet the different needs of users.
1. Unleash Your Creativity*

Creativity needs space and time to flourish, and sometimes good ideas just come to us through casual conversations. In order to let inspiration emerge, the Creative Media Studio provides a comfortable space for students to "Chill out" and a relaxed atmosphere for photo-taking.
►Chill & chat
►Group Discussion
►Small Event
►Formal Meeting
*Self Service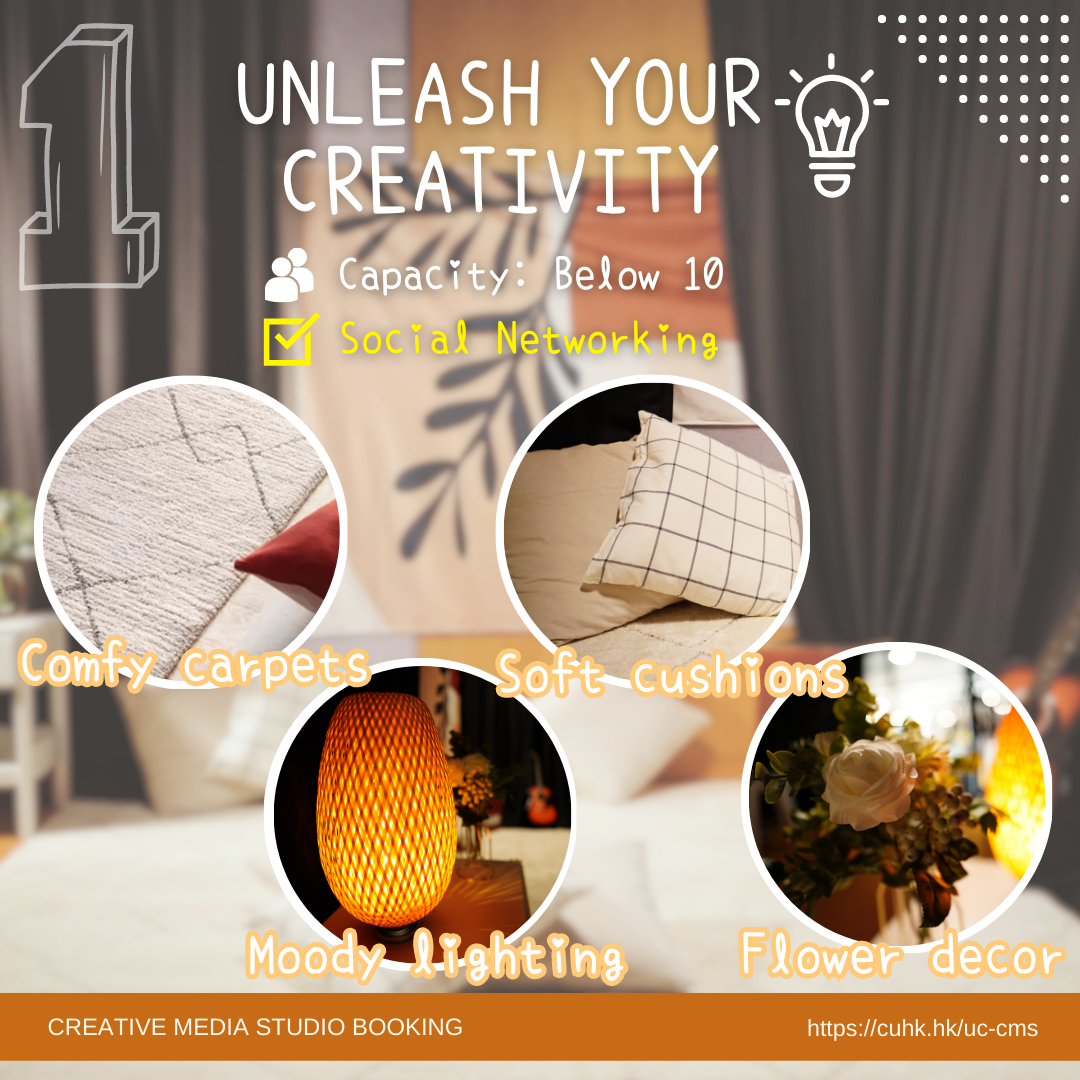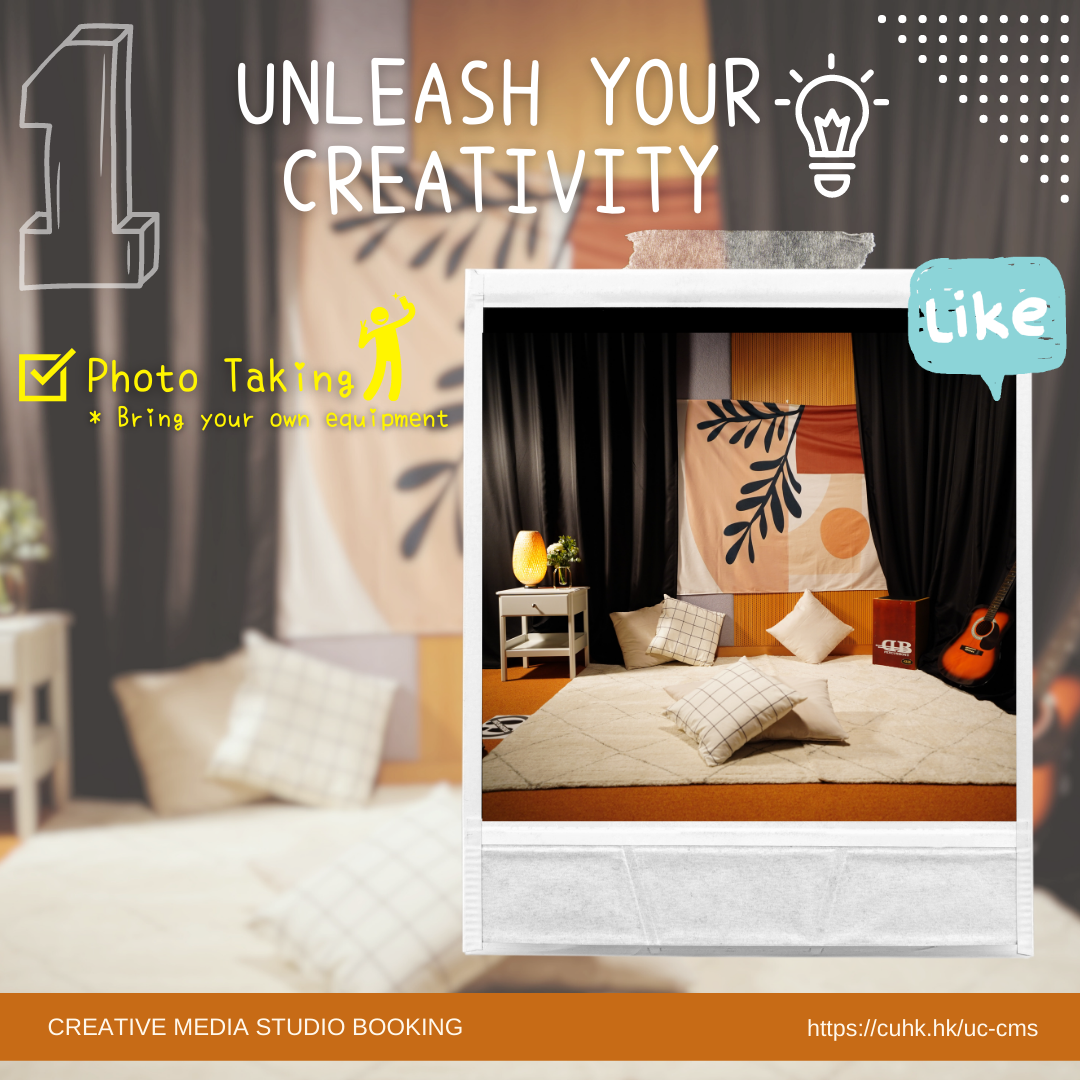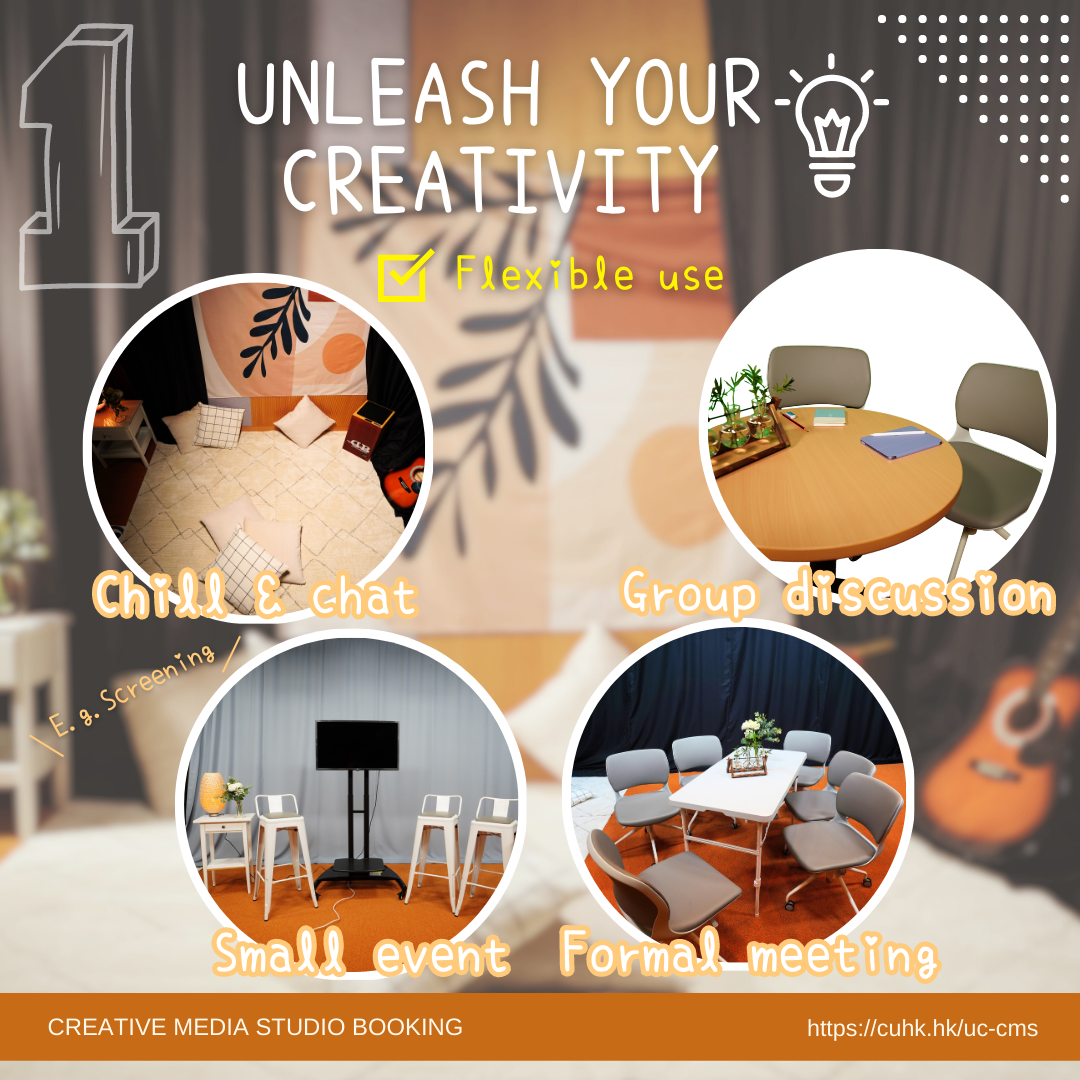 2. Unravel Production Process**

No matter for an exchange interview, job seeking, or academic work requirement, students may need to produce a video resume or simple videos. From filming to post-production, the technician will provide basic technical support and teach the students how to use the equipment initially. The students can make good use of the resources available to produce they need, with a hope of developing it into a self-help service in the long run.
► Record Video Resumes
► Portrait / Product Photography
► Sound recording & mixing
► Video recording & Live Streaming
**With Technical Support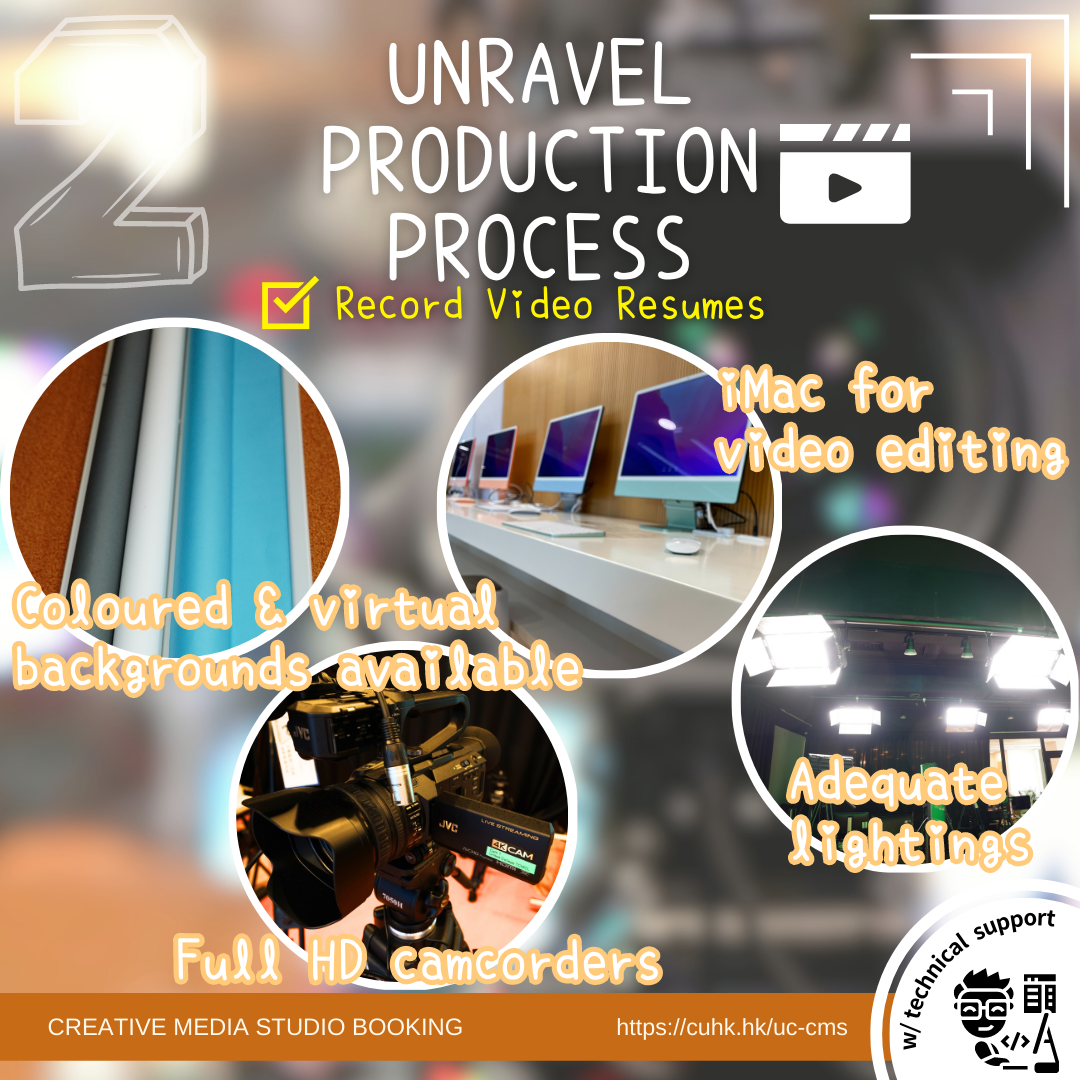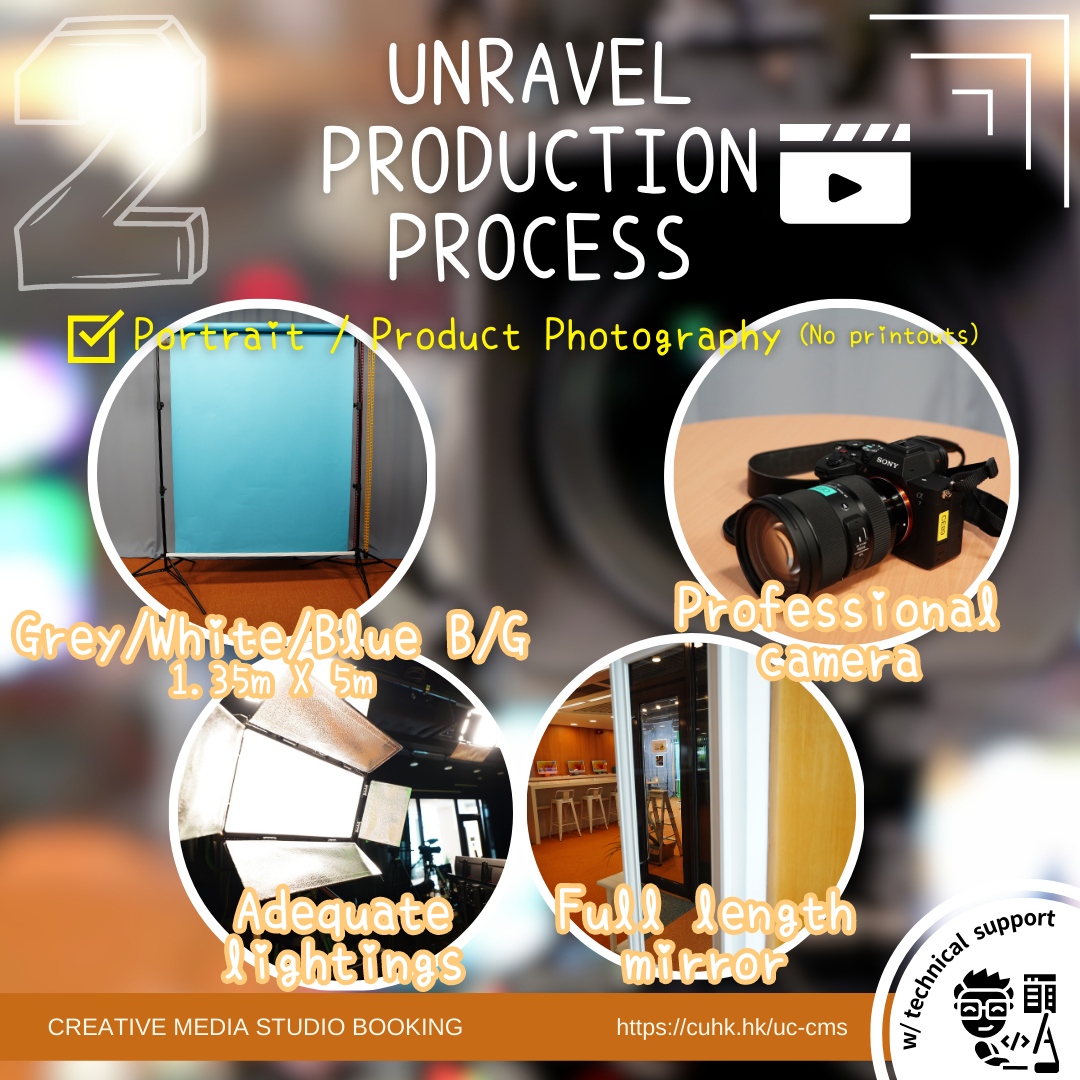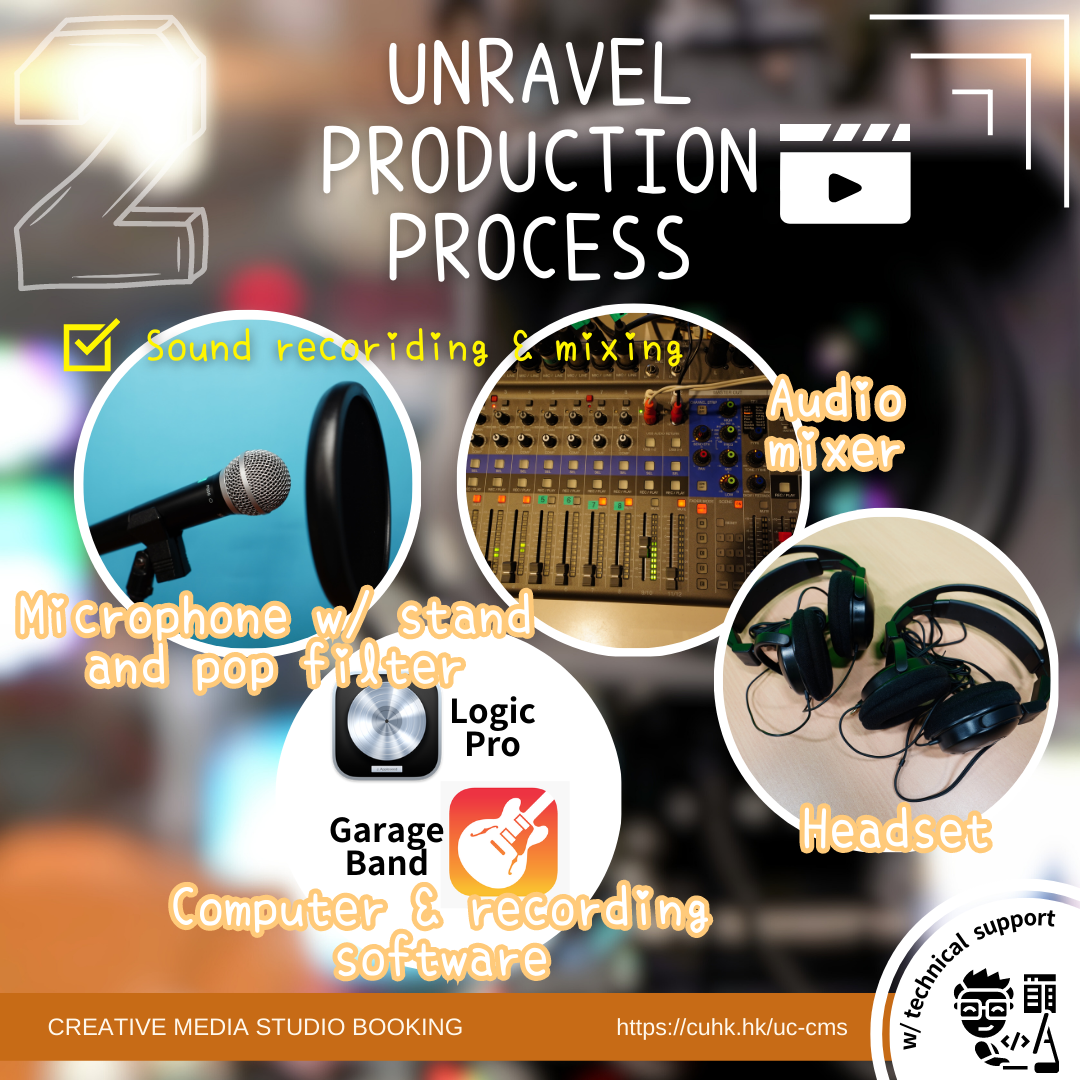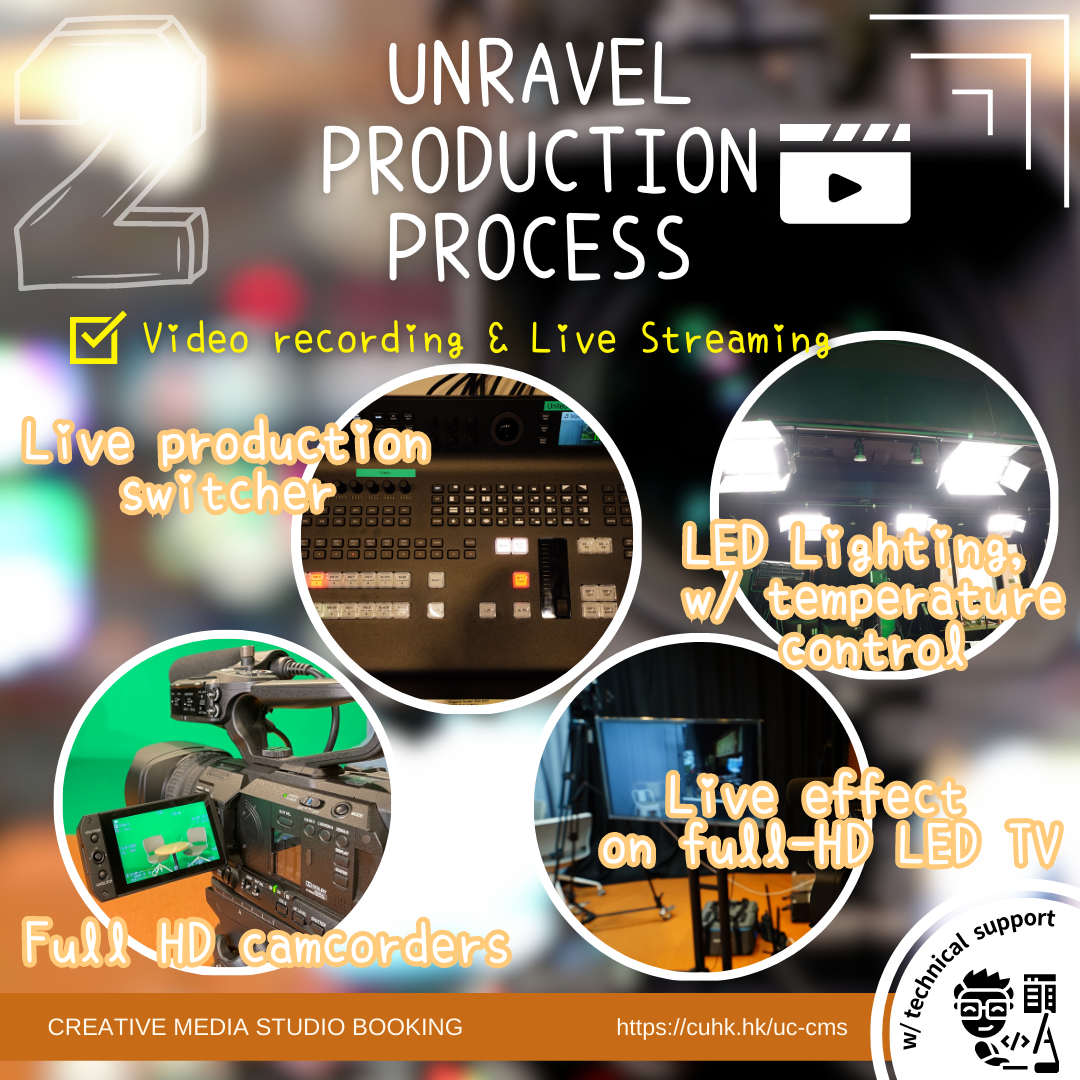 3. Unfold Your Scene

The Creative Multimedia Studio is fully equipped to support a wide range of productions, such as shooting with chroma key, oversea lectures, live broadcasts and rebroadcasts etc. From pre-production to on-site support, each shooting is tailor-made for your need. The technician can also provide guidance on simple editing techniques for students afterwards.
►Tailor-made shooting plans (subject to service charge)